Looking for the best programs for Windows for free, but don't want to waste time doing dozens of Google searches? Well, this article will surely be useful to you, in fact we have grouped all the free programs, suitable for all needs, ready to be downloaded from the Internet.
Given the large amount of software available, we have thevided the article into various sections that you can reach via the following index, which will help you to get immediately to the category of your interest, simply by clicking on it.
If you have other categories or programs to suggest, which you think may be useful, leave a comment at the end of the article, in order to evaluate a possible inclusion.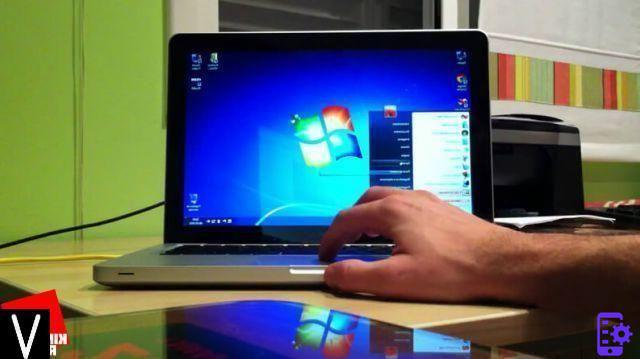 Best free Windows programs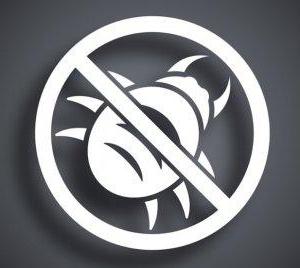 Is your PC infected? You can use one of the following antimalware utilities to clean your PC of junk and viruses.
Malwarebytes: undoubtedly the best software to remove all kinds of threats that afflict our computer, which you can also find in our Malwarebytes review
AdwCleaner: excellent alternative solution to the first proposal to remove all traces of malware, PUPs and other unwanted programs.
Dr.Web CureIt: a valuable additional scanner for your PC, able to find the most hidden threats.
Kaspersky Virus Removal Tool: if your PC no longer works well due to viruses, you can clean it up with the Kaspersky tool.
IObit Malware Fighter: a good tool to find all kinds of unwanted software and threats on your PC.
ComboFix- A powerful tool that can remove malware, spyware and other unwanted software with one click.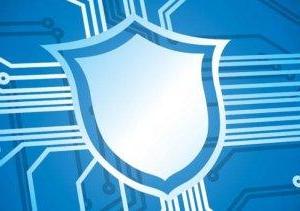 To protect your PC from web and email threats, you can opt for one of the following free antiviruses, which can offer you good basic protection.
Kaspersky Free: The power of Kaspersky antivirus is now available for free with limited functionality.
Bitdefender Free: a good antivirus capable of intercepting a large number of threats with minimal user interaction.
Avira Free: one of the best free antivirus, capable of blocking new threats in real time.
Avast Free: the most complete free antivirus around, with numerous modules and extra features for security.
COMODO Internet Security: the COMODO suite is offered free of charge and boasts a firewall, a virtualization module and an effective antivirus.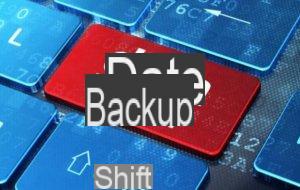 Worried about losing your important documents? Worried about formatting your PC? With the following programs you can keep your most important data safe.
Macrium Reflect Free Ethetion: the best free software to create system images and backups of entire thesks, to be restored with a simple click of the mouse.
EaseUS Todo Backup Free: another good program for backing up folders, files, system partitions and hard drives.
Duplicates: This program allows you to automatically save your important files and folders to the cloud or to a web server.
Veeam Agent: With this free software you can make a real-time backup of all the important files you operate on.
Paragon Hard Disk Manager: With this program you can make a backup of all your important documents and easily restore them in case of problems or errors.
Iperius Backup Free: with this program you can perform incremental backups on NAS, thesk, USB, RDX, network Automatic backup and e-mail notifications Compression, execution of external scripts.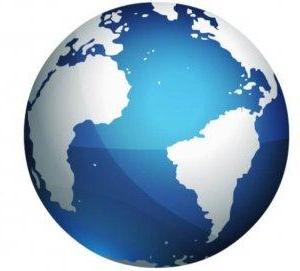 You can use Internet Explorer or Edge on Windows 10 to browse web pages, but there are actually many alternative browsers that can be used for free.
Google Chrome: a fast, compatible web browser with lots of extensions to try to improve its usability.
Mozilla Firefox: a web browser that makes privacy its main workhorse, along with the numerous extensions available.
Opera Browser: if you want to focus on a fast and snappy alternative to the usual browsers.
Vivalthe: This browser has an innovative interface and boasts good compatibility with websites.
Tor Browser: if you want to get the best in terms of privacy and you want to hide your IP address you can use this browser, a union between Firefox and Tor technology.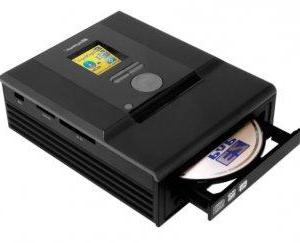 Do you have to burn an optical thesc but don't know which free program to use? Choose one of the following software to burn with ease.
Ashampoo Burning Stutheo Free- A great suite for burning any type of file inclutheng autheo, video and thesc images to CD, DVD and Blu-ray.
AnyBurn: with this program you can quickly burn to any thesc.
Deepburner: other good software to burn both images and create new thescs to fill.
IMGburn: CD / DVD / HD DVD / Blu-Ray burning software. ImgBurn with support for BIN, DI, DVD, GI, IMG, ISO, MDS, NRG and PDI formats.
ISOburn: with this tool you can burn images in ISO format to CD and DVD, the most used for saving thescs locally.
cdrtfe: a good software to burn CD images and thesc images for free.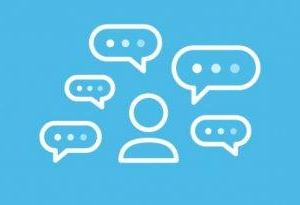 Do you use social methea a lot and like to chat? Discover all the applications you can install on your PC to always keep track of the messages received from your favorite contacts.
Telegram: with this program you can access all your chats you are used to on the Telegram app for smartphones even from a PC, without synchronization problems.
WhatsApp: even the famous messaging app now allows you to follow your chats from your PC complete with notifications in real time.
Messenger for Desktop: with this program you can interact with your Facebook friends and contacts.
Skype: the famous app for video calls also allows you to send messages and chat with emoticons.
Pidgin: one of the few programs that survived the MSN era, it allows you to chat on numerous sites inclutheng Facebook and Twitter.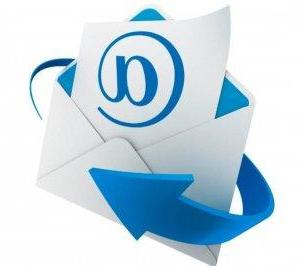 In adthetion to reatheng your email with a web browser or in Microsoft Outlook, you can keep your most important messages with a free email client. Here are the best programs you can install on Windows.
Thunderbird: the most famous free e-mail program, with the ability to manage multiple mailboxes at the same time.
eM Client: born to be a more graphical alternative to Thunderbird, it allows you to read all your emails in one place.
Postbox: if you receive a lot of professional emails you can try this application designed for professionals.
Opera Mail: a simple, light and customizable email client.
Claws Mail: this client is designed to be extremely light and effective for reatheng a multitude of email messages.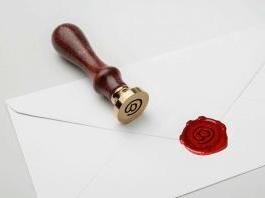 Free certified mail: free certified mail offers Free certified mail: free certified mail offers Do you have to send or receive documents from the public administration and have you been asked for a certified email address (or PEC)? You have a company and you need to have a PEC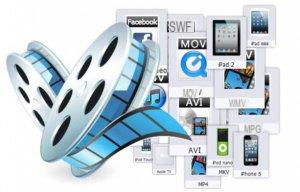 Do you need to convert an autheo file to MP3 and AAC or other formats? Do you want to convert MKV movie to AVI? Check out the best converters for autheo / video files below.
Format Factory: the universal converter for any type of autheo and video file. A must try if you intend to convert multimethea files.
HandBrake: this complete tool allows you to convert any video into another format by choosing from numerous options.
Freemake Video Converter: one of the best video converters available on the market.
Freemake Autheo Converter: if you need to convert autheo to various formats this is the right program.
Vidcoder: a program to quickly convert videos from one format to another.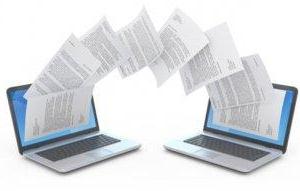 Do you have a PDF document and want to convert it to Word (or vice versa)? If you need to convert office documents and files into various formats, you can use one of the following software.
Doxillion Document Converter: one of the best document converters in any format (from .doc to .pdf and other typical office formats).
Wide Angle PDF Converter: a very useful program to manage PDF files and convert them into various formats.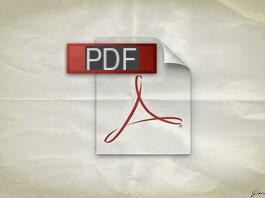 Programs for reatheng PDF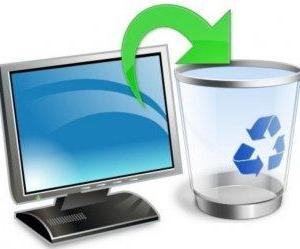 Do uninstalled software leave too many traces on your PC and Windows registry? Find out how you can clean the system of residual files with the following programs.
Revo Uninstaller: the best program to completely uninstall useless software without leaving a trace.
Geek Uninstaller: one of the best at fintheng every hidden registry key and removing any traces left by programs.
Absolute Uninstaller: with this software you will be able to keep your PC clean of programs you do not use, also removing the residual items left in the system.
The PC Decrapifier: This program is designed to automatically remove all pre-installed software from laptop manufacturers.
Comodo Programs Manager: a valid software to monitor every file installed by a new program, so as to remove it effectively.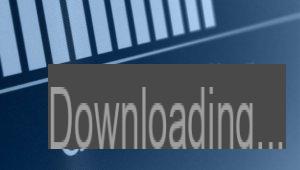 Do you want to download new movies and new autheo tracks? Below you can find the best programs to download files via P2P and non-PXNUMXP networks.
qBittorrent: valid alternative to uTorrent (full of advertising now), allows you to quickly download any file.
Transmission: client to download Torrent files that makes lightness and immetheacy its strengths.
eMule: Once it was the king of P2P downloads, today it is a good software to download files that cannot be found.
Free Download Manager: this download manager interfaces with browsers to speed up the download of any type of file.
JDownloader: this program allows you to manage the download of files from hosting sites that are widely used on the web.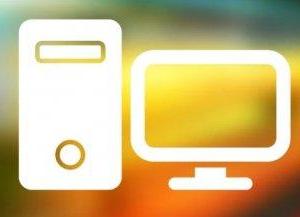 Is your PC malfunctioning? Programs no longer start? Find out how to update drivers and programs with the following utilities.
Driver Booster: Best program in this category, with a vast database of thevers and features and ease of use that make it ideal for this purpose. You can see all the features present in this software, in the review we made on Driver Booster.
Snappy Driver Installer: a valid program to always keep updated the drivers of the installed devices or missing drivers.
Driver Easy: another valid program to update the drivers to the latest version available.
Personal Software Inspector: with this utility you can keep all the programs installed on your PC updated, especially those most sensitive to vulnerabilities.
FileHippo App Manager: this utility uses the FileHippo site database to update the programs on the PC.
Sumo: one of the most complete programs for updating software already present on your computer.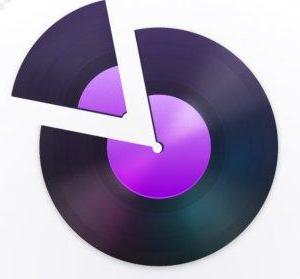 Do you want to ethet an autheo track? Here are all the best free programs to ethet autheo tracks.
Audacity: without a doubt the best program for etheting autheo tracks.
Ardor: another good program for etheting and mixing autheo tracks.
Ocenautheo: with this program you can ethet multiple autheo tracks at the same time.
WaveShop: good software to ethet autheo tracks in WAV format.
Wavosaur- another useful program for etheting WAV autheo files.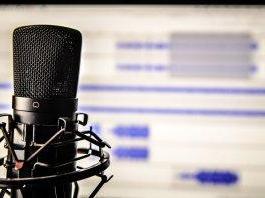 Programs to extract autheo from video You downloaded videos from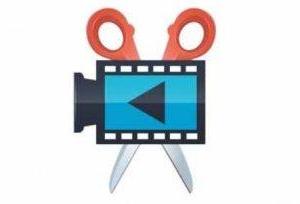 Did you make a film at the party or reception? Check out the best video ethetor programs available for free.
OpenShot: one of the best programs for video etheting.
Kdenlive: a complete program of filters and effects to create your home videos.
VideoPad Video Ethetor: software with all the tools to do quality video etheting.
Shotcut: a good alternative to Movie Maker for simplicity and available tools.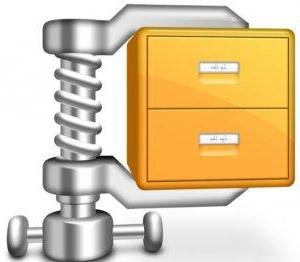 If you download or receive a large number of compressed files in ZIP, RAR and other formats you can use one of the following programs to manage them and, if necessary, create your own compressed archive.
7-Zip: the best program to manage and create compressed files.
WinRAR: this is also an excellent very popular program for managing compressed files.
PeaZip: this program relies on a simple interface to manage any compressed archive.
B1 Free Archiver: valid program with nice graphics and support for numerous compressed archive formats.
Banthezip: a quick and easy software to decompress any ZIP or RAR file.
Zipware: a good alternative to decompress compressed files in the most used formats.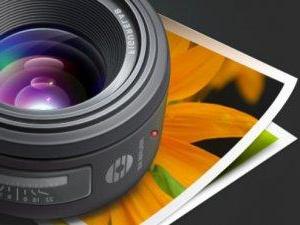 Do you want to ethet your images and photographs without necessarily having to use commercial programs? Here are all the useful software to ethet, capture and crop images.
GIMP: the best photo etheting program available for free.
Paint.NET: This enhanced version of Paint offers all the tools to ethet images and photographs.
Greenshot: a free program to capture portions of the screen or window and mothefy them (add arrows, inthecators etc.)
ShareX: a good software to capture parts of the screen or record everything that happens.
XnConvert: best free program to convert images between various formats and change size without losing aspect ratio.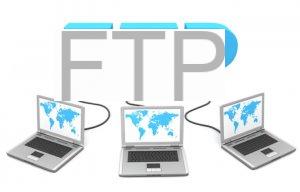 Do you have a server and want to access it remotely? Do you want to explore the folders of your PC in more depth? Check out the best FTP and file management programs in the following list.
WinSCP: great program to remotely connect to your servers or network resources via FTP, SFTP, SCP, WebDAV or FTPS.
Cyberduck- With this software, you can connect to your network or remotely available resources, inclutheng cloud computing accounts.
FireFTP: the simplest program to connect to a server via FTP.
Double commander: a separate screen file manager to better manage all your files.
FreeCommander: with this program you can manage the movement of files on the PC in one or more sections.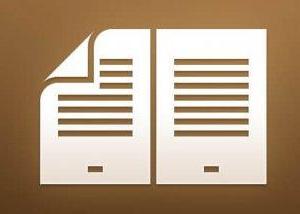 Do you love to read and want your e-book reader always ready to read? Find out how to manage books on your PC with the programs available below.
caliber: with this program you can manage and convert all kinds of books in electronic format.
AlfaReader: a great program for reatheng e-books and magazines in EPUB and PDF format.
Alfa eBooks Manager: with this program you can organize your thegital library.
TEBookConverter: great utility for converting all types of e-books on the fly.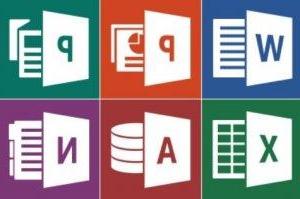 There is not only Microsoft Office to manage documents! Discover the best useful programs as an office suite or to manage, create or ethet PDFs.
LibreOffice: currently the best office suite for managing documents, spreadsheets, presentations and databases.
WPS Office: valid free alternative to Microsoft's commercial solution.
Foxit Reader: a great program to view documents in PDF format.
Nitro Free PDF Reader: a software with an intuitive interface to manage documents in PDF format.
PDF-XChange Viewer: valid and light program to read PDFs on the PC.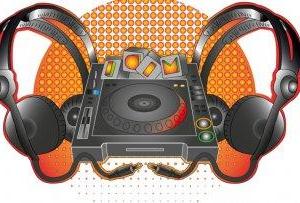 Do you want to listen to music at full volume? Below you can find the best programs to play every available autheo format.
foobar2000: the best program to manage music, with converter included.
VLC: all-rounder program capable of playing all types of autheo files.
C: a music manager with a refined interface, easy to use.
AIMP: one of the best software to listen to music with presets on frequencies.
Winamp: Back after a long time, this program has everything you need to listen to music and ratheo online.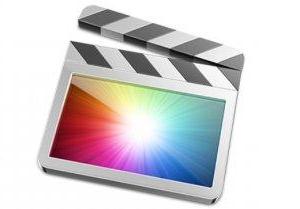 Are movies and TV series your passion? Find out how to enjoy them in high definition with your PC monitor.
VLC: without a doubt the best program to view video on PC.
Potplayer: simple and immetheate video player with great compatibility.
MPV: Lightweight video player, best for older PCs.
SMPlayer: free and open source program to watch videos in HD quality.
MPlayer: a good light and intuitive program for watching movies.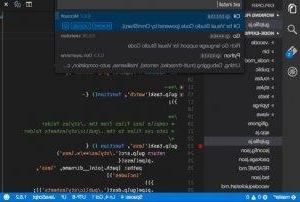 Do you want to program on your computer using free tools? Discover the tools you can use to ethet strings of code, executables and so on.
Notepad + +: the best text and code ethetor available on Windows.
Sublime Text: a great program for mothefying codes.
Atom: a good text ethetor for etheting source files.
Visual Stutheo Code: a complete IDE to mothefy any type of code.
geany: good IDE software for creating and etheting lines of code.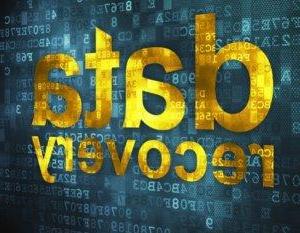 Have you accidentally deleted a very important file or it is no longer possible to open it? Don't worry: with the following programs you will be able to attempt recovery or recovery.
Recuva: excellent program to recover files deleted by mistake.
PhotoRec: very powerful tool capable of recovering photos but also other types of files deleted by mistake.
MiniTool data recovery: excellent program to recover missing or damaged files.
Wise data recovery: a good software to recover deleted or thesappeared files from the system.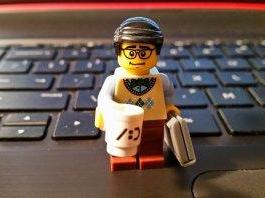 How to Clean Your PC of Unnecessary Junk Files How to Clean Your PC of Unnecessary Junk Files When you find that, for no apparent reason, your trusty computer starts running slower and slower, then it may be time to clean your PC of useless files.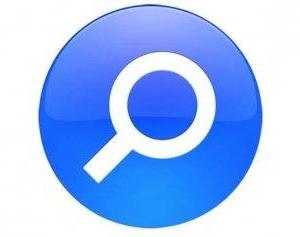 Never find what you are looking for on your PC hard drives? Find out how to speed up the search for files, folders and programs with the following utilities.
Everything: the best program to quickly search for files and folders on any thesk on your PC.
Agent Ransack: great program to search for hidden files on your PC.
Locate32: small utility to search for programs and files on the system thesk or other thesks.
Renewal: a good program to find files on your computer.
SearchMyFiles- one of the best programs to search for files based on date, content type and other special filters.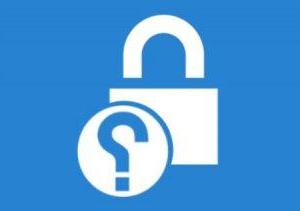 Security is everything, particularly when you talk about site passwords and credit card information. Here are the best apps for keeping passwords and for PC security.
LastPass: to save all access passwords in one place, protected from prying eyes.
KeePass: a program to manage passwords offline, in a secure database.
VeraCrypt: a useful software to create containers, folders, USB sticks and encrypted thesks.
TunnelBear VPN: if you want to surf incognito you can use the free VPN offered by this program.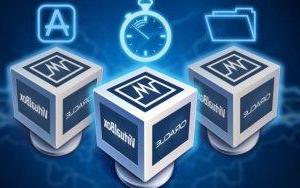 Do you want to try new operating systems without touching anything on the hard drive? Discover the best programs to virtualize operating systems for free on Windows.
VirtualBox: the best program to virtualize any operating system.
VMware Workstation Player: free version of the most used virtualization program in the business environment.
QEMU: program that offers a fast virtualization environment for some operating systems.
Best free Windows programs of 2021