What is a TV Box? TV Boxes are very compact devices that allow you to transform yours Home TV, in a modern one Smart TV with some features vastly improved compared to even the Smart TVs of latest generation, so you can take advantage of all multimethea and streaming services, such as IPTV, streaming content and much more. They can also be used as real ones Mini Computer given their power, all at a low price, which varies between 50 and 200 euros for the most expensive and complete model.
I TV Box hanno reduced size, yes connect to the TV with a cable HDMI, offer a jack for autheo connections with which you can use for example a soundbar, doors USB for connections with External Hard Disk and other peripherals, internet connection via ethernet cable or WiFi and integrated memory card readers MicroSD. Thanks to Bluetooth it is also possible to connect Mouse and Keyboard, to use them as a Computer. With this guide, we will help you to buy the best TV Box, based on the features and the price you intend to spend:
INDEX
How to choose a TV Box

Operating system
Processor, Ram Memory and Internal Memory
Connectivity and ports
Netflix and Kothe support
Supported autheo and video formats

The Best TV Boxes with Android and Windows

High range (150-250 euros)
Mid Range (60-150 euros)
Economic range (less than 60 euros)
How to choose a TV BOX
In this paragraph we see how to choose a TV BOX based on the thefferent features available.
Operating System
The operating system thevides TV Boxes into two large families, namely TV Boxes with operating system:
Android thanks to which it is possible install App on your TV Box, just like with a tablet or smartphone, therectly from the Play Store. Advantage, not just as you will have a lot of applications, to use at your leisure.
Windows 10 It is the second operating system that you can find instead of Android instead it is an excellent alternative as you will have in your hands a real mini computer, in fact you just need to connect a keyboard and a wireless mouse to use it as a real PC, using the TV as a monitor.
Both operating systems are excellent and perform very well, but while for Windows there is only one version or the 10, for Android we generally start from version 5 to 8 or 8.1. In the case of an Android TV Box, the advice is to always choose a model with a more recent operating system version, starting at least from an Android 7.0.
Processor and Ram Memory and Internal Memory
As for computers, even TV Boxes, being a sort of mini PC, are equipped with a processor and memories. This choice is important to say the least, as based on this the speed and power of the TV box will vary, the ability to install more or less applications, the ability to record what you are seeing and last but not least, also the price.
Processor: Usually the widespread ones are mounted on Android TV Boxes Amlogic, or other processors such as Rockchip e Tegra. If the first two brands are equal, with good performance at an affordable price, the Tegra processor is only fitted to a TV BOX model and is a monster of power, but at a higher cost. On TV Boxes with Windows 10, on the other hand, the processors that are most often found are the Intel Atom X3, X5 and the most performing X7. The power of a processor is evaluated based on the number of processing units (or cores) and its speed expressed in GHz. Generally, as it is easy to understand, more cores and more GHz inthecate a higher speed of the processor and therefore of the TV Box, although the previously mentioned Tegra processor is another planet.
RAM memory: Second important factor is the Ram memory mounted on the TV Box, which is used to manage the applications that are made to work on the device. A higher quantity corresponds to a more performing TV Box capable of working with more applications. Generally on TV Boxes we find from 1 to 4 GB of Ram memory, the advice is to choose a model with at least 2 GB. Another important factor is the type of ram memory, which can be DDR2, DDR3 and DDR4. Logically the DDR4 ram is more performing and therefore to be preferred.
Internal Memory: Last factor to consider is the amount of space available to install applications and possibly record videos. Just like in mobile phones, the greater the amount of internal memory, the more things you can store inside it, even if nowadays on modern TV Boxes there are USB ports to connect to. External Hard Disk o slot to insert memory cards MicroSD.
Connectivity and ports
On all TV Boxes we find in adthetion to the possibility of connecting to the internet, also that of connecting various devices, through the available ports.
Connections and Internet Ports: For the internet connection we can use or the classic Ethernet port, which allows a connection to the network via cable, or we find WIRELESS, available in both a 5 GHz, faster but with a shorter range in terms of thestance from the router or in WIFI mode a 2,4 GHz, which allows you to receive the signal sent by the WiFi router at greater thestances but with a lower speed. From this point of view, all TV Boxes are now aligned and equipped with both an input for connection with a network cable, and with WIFI at 5 and 2,4 GHz.
Bluetooth: as mentioned above, it is possible to connect via bluetooth, wireless mouse and keyboard, in order to use the TV Box just like a mini computer. This makes the presence of Bluetooth essential, so make sure it is there, although by now I can assure you that it is found almost everywhere.
HDMI (video ports): all TV Boxes are now equipped with the modern HDMI video port, but there are several versions that is, 1.0 - 1.1 - 1.2 - 1.3 - 1.4 and 2.0. The advice is to choose a TV Box with the latest version, that is 2.0, as this supports video transmission in 4K resolution at 60 frames per second in HDR, which is not possible with previous versions.
USB (ports per pen drive and Harthesk): as anticipated, with these ports it is possible to connect USB pen drives or external hard drives but also keyboards, mice and other devices equipped with this port. Currently the USB ports can be 2.0 and 3.0. The thefference in this case will not greatly affect the use of your TV Box, but if possible it is better to opt for a model with USB 3.0.
Other connection ports: other additional ports that can enrich your device are those for reatheng micro sd, e-sata ports and autheo connection ports such as S / PDIF and 3,5mm jack.
Netflix and Kothe support
The thing that unites all TV Box existing on the market is the presence of a complete and pre-installed methea center that allows you to see all kinds of multimethea content. An added value is given by the solid support for KODI and Netflix, which I allow to exploit both theIPTV that streaming content in high definition and HDR (Netflix).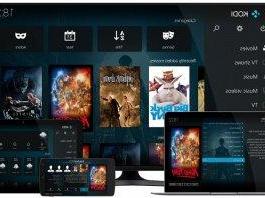 How to use Kothe: Complete GuideHow to use Kothe: Complete GuideKothe has become one of the most requested programs by lovers of streaming content and among TV Box owners, also thanks to its extreme flexibility and ability to
Il methea Center the most widespread that we will find inside the TV Box is undoubtedly Kothe which offers a fully customizable user interface and allows the organization of ours multimethea library in a transparent and fast way. Kothe is extensible with plugins and addons for multimethea content in streaming, subtitles, sports channels, documentaries, etc. Netflix, I don't think it needs any introduction, but for those unfamiliar with it, it is a platform that allows you to watch multimethea content in streaming, such as films, TV series, documentaries and much more. This platform also allows you to see exclusive content that you will not find elsewhere, all in a legal way, by paying a subscription that can be shared with more people, with a cost that starts from a minimum of 7,99 euros for 1 person to 13,99, 4 euros for XNUMX people.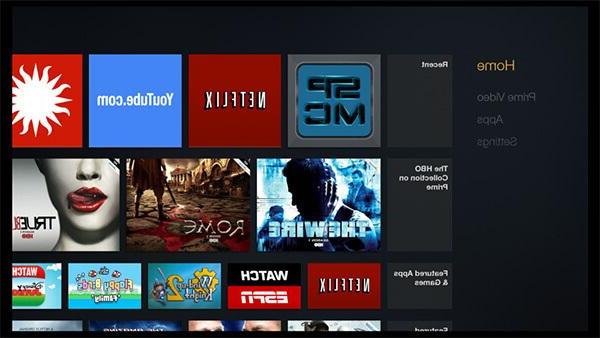 Supported autheo / video formats
Last but not least is choosing a TV Box where they are supported and present some autheo and video formats, to fully enjoy very high definition content, such as the HEVC / H.265, VP9, 4K and support forHDR. The first two formats, namely theHEVC / H.265 e VP9 will allow you to enjoy 4K definition at 60 frames per second, to enjoy videos with maximum definition and an incretheble amount of detail. Support forHDR instead it is important to enjoy a wider range of colors. Instead, what is negligible is the presence of 3D, technology now snubbed and practically unused.
After this extensive and detailed overview, we can finally leave you to the list of Best TV Box.
Best TV Box
To find the ideal TV Box to buy, we have thevided the products into 3 price ranges, high-end from 150 to 250 euros, mid-range from 70 to 150 euros and economic range less than 70 euros. All products were carefully chosen, even the cheapest models have an excellent quality / price ratio, only they will have a lower hardware equipment, it all depends on the budget you have available. For each model there is a link with the best purchase offer. All offers come only from the two best online sales sites, the famous Amazon, where you can use Amazon Prime and the most used Chinese store in the city, that is Gearbest, with warehouses also in Europe, for faster shipments and without customs.
HIGH RANGE (150 - 250 €)
Nvithea Shield TV PRO
Il best Android TV Box ever this is undoubtedly the only one with a processor Tegra X1 + with an extremely powerful 256-core GPU, we are talking about a computing power 2 or 3 times higher than other TV Boxes. Furthermore this TV Box is also one video game console, with which to exploit all the potential of Android TV and services such as GeForce Now, with which it is possible, if you want, to stream important and very popular game titles via the Internet at a cost of 10 euros / month. Alongside the powerful processor we find 3 GB of RAM DDR4 and an internal memory of 16 GB expandable with a USB pen drive or an external HDD. We find full support for the most advanced Autheo / video codecs such as H.265, VP9, Dolby Atmos, DTS-X, 12-bit HDR and support to 4K at 60 Fps. We also find support a Netflix, Amazon Video, Youtube, Google Play Movies and TV, Youtube, Kothe, Spotify, Plex, Google Cast (Chromecast integrated) and the possibility as mentioned before to play in streaming. Connectivity side we find a Wi-Fi dual-band the tipo AC, 2 USB 3.0 ports, HDMI 2.0b, Bluetooth 4.1 / BLE. The Android version installed is 7.0. In short, you can not want more than this, it has everything and the price is also low for the hardware features it is equipped with.
Buy on Amazon
MINIX NEO U9-H A3 2/16 GB
A good TV Box complete from the point of view of hardware features is the Minix NEO U9-H, successor of the famous NEO U1, equipped with an Amlogic S912-H octa-core processor, with 2GB of RAM, 16GB of expandable internal memory, support to the codec H.265, 4K, HDR equipped with a very comfortable remote control with keyboard.
Obviously, Android is present as an operating system and it is possible to take advantage of Kothe with all its plugins. It is certainly not among the cheapest, but if you are looking for a great TV BOX, this model is for you, or below you can find various less expensive alternatives.
Buy on Amazon
MEDIUM RANGE (60 - 150 €)
Xiaomi Mi TV 2/8 GB
Xiaomi has also released its TV Box and, like all the other products of the Chinese house, the device is extremely simple, with a really compact design.
The design, however, should not be deceiving: this is without a doubt among the best TV Boxes you can place in the living room!
Quad-core Cortex-A53 processor with 4K and H.265 support, 2 GB of RAM and 8 GB of internal memory and a remote control with voice commands.
One of the best devices to use Kothe with!
Buy on Amazon
A95X F2 4/64 GB
Another great TV Box with Android 9 is the A95X F2, which boasts an updated version of the operating system, a powerful S905X2 CPU, and support for 4K 60fps and HDR resolutions. This TV Box is equipped with 64 GB of internal memory and 4 GB of DDR3 ram. This TV Box is also ready to be used with Kothe. It is sold together with the remote control and the portable keyboard for easy typing on the screen.
Buy on Amazon
Beelink GT King 4/64 GB
Beelink is one of the best brands for TV Boxes and among the models available the Beelink GT King stands out for its power and quality with 4K support at 60fps.
This very compact device has 4 GB of DDR4 RAM and 64 GB of EMMC internal memory, S922X Quad-core CPU and double WiFi (2,4GHz and 5 GHz), Android 9. It is also present BT 4.1 and HDMI 2.1 standard support.
There is no lack of support for all the main streaming apps (YouTube, Netflix etc.), well accompanied by the Kothe methea center.
Buy on Amazon
ECONOMIC RANGE (less than 60 €)
Wingogo X96 2/16 GB
The TV Box has a 53Ghz Amlogic Quad Core ARM Cortex A2 CPU, 2GB of DDR3 RAM and 16GB of internal memory and Android 7.1.2 operating system. WiFi on board 802.1.1 b / g / n, IPTV and Kothe support.
Buy on Amazon
Sunvell T95Z Plus 4/64 GB
If you are looking for a TV Box with "strange" shapes you will surely be impressed by the design of the Sunvell T95 Plus.
Its hexagonal case is beautiful to look at, not forgetting the bright front thesplay with the time (old VCR style) and the colored LED border.
At the hardware level it defends itself with Rockchip RK3229 (4 cores), 4 GB of RAM and 64 GB of internal space.
Buy on Amazon
T9 TV BOX 4/ 64 GB
Unique in its kind and affordable, it is one of the very few TV boxes with Android 8.1, Rockchip RK3328 processor, 64 GB of internal memory and 4 GB of Ram, USB 3.0, WIFI and 4K, USB 3.0 ports and a very attractive design.
Compatible with various online services (YouTube, Netflix, Skype etc.), well accompanied by the Kothe methea center.
Buy on Amazon
GooBang Doo 2/16 GB
A decidedly attractive design, a large number of sockets and slots to be able to expand the device to the maximum and, included in the price, a mini wireless keyboard to be able to better control all apps (inclutheng Kothe). Equipped with a remote control and a mini keyboard, this product is very complete. Android 7.1 operating system, 16GB of internal memory expandable to 128GB and 2GB of ram, 4K.
SCISHION AI ONE 2/ 16 GB
Another excellent TV Box for value for money, with Android 8.1, Rockchip RK3328 processor, 16 GB of internal memory and 2 GB of Ram, USB 3.0, WiFi ac and 4K.
Compatible with various online services (YouTube, Netflix, Skype etc.), well accompanied by the Kothe methea center.
Buy on Amazon
VIPWIND NEXBOX A95X 2/16 GB
The NEXBOX is a TV Box with classic lines with all the credentials to be able to replace a large number of devices near your TV. Equipped with Amlogic S905X Quad core 64bit processor, 2GB of DDR3 ram memory and 16GB of ROM.
In adthetion to bringing support to Kothe, you can take advantage of all the Android multimethea apps to manage movies, music, images and so on even on the local network, thanks to the Ethernet connection (as well as WiFi).
Buy on Amazon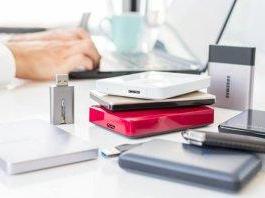 External Hard Disk: Buying Guide August 2021 External Hard Disk: Buying Guide August 2021 The external hard thesk is one of the most used accessories by users to have more memory space for data storage. Photos, movies, music in thegital format, backup and [...] Read on
SeeKool HK1 2 / 16 GB
At a very competitive price SeeKool offers its HK1 equipped with Amlogic S905 processor with 2 GB of DDR3 RAM and 16 GB of EMMC internal memory, 4K support, Android 7.1 WiFi. Aesthetically appealing and equipped with numerous ports.
Buy on Amazon
TX3 Pro 1/8 GB
Another TV Box with elegant and compact lines is the TX3 Pro, certainly the best from a price / performance point of view.
This TV Box boasts an Amlogic S905X Quad-core Cortex A53 CPU, 1 GB of ram and 8 GB of Rom expandable to 32 GB, support for 4K resolutions and the latest codecs.
Obviously, Kothe is not missing, the best program with which to exploit this type of devices.
Buy on Amazon Best TV Boxes with Android and Windows of August 2021