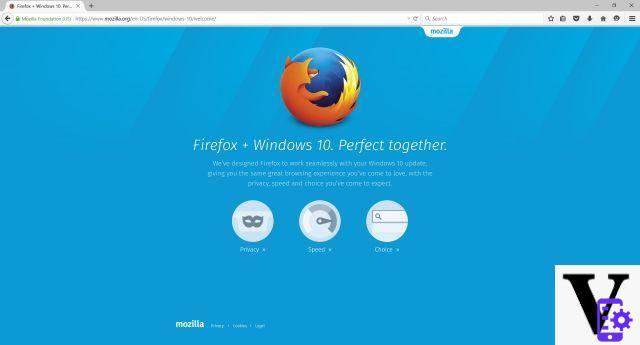 ---
Read also: What is the most used browser in 2020?
In addition, the new version of Firefox has introduced several performance improvements, reducing both the startup and loading times of the pages. In particular, websites that use flex-box based layouts will display 20% faster than before. Finally, Firefox 82 is 17% faster when restoring browsing sessions, allowing users to get back to what they were doing more quickly. The opening of new windows in Windows has also been speeded up by about 10%.
In case you are interested, you can download Firefox 82.0.1 directly from the following links:
Firefox 82.0.1 per Windows a 64 bit
Firefox 82.0.1 per Windows a 32 bit
Firefox 82.0.1 per macOS
Firefox 82.0.1 per Linux a 64 bit
Firefox 82.0.1 per Linux a 32 bit
Firefox 82.0.1 per Android
Recall that, starting from version 74 of Firefox, Mozilla has prevented the installation of extensions using the XPI files placed in the appropriate folder within the main directory of the program. This method, known as sideloading, was meant to allow developers to deploy a Firefox extension alongside their desktop solutions. Developers could configure the app installer to place an XPI extension file inside the browser folder.
If you are looking for a good notebook at a low cost, on Amazon you will find the HP 15-dw1016nl with Intel Core i7-10510U CPU, 8GB of RAM and 256GB of SSD at an attractive price.
Mozilla Firefox, the new version fixes a known bug in Windows