💰 Enter the only Telegram channel dedicated to Hardware & Gaming offers
🙋 Direct support and advice in our Telegram group
📹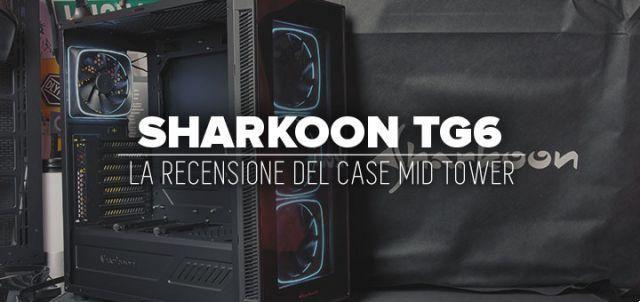 Looking for a case and gaming that you enhance the aesthetics of your internal components? It probably is Sharkoon TG6 it might catch your attention!
Today we will discover together in more detail what are the fundamental characteristics of this case.
So let's not get lost in further chat and let's head straight to the review of the Sharkoon TG6!
Review Sharkoon TG6 • Case and gaming RGB
Let's start first from the general considerations: this case mid tower it is part of a really interesting price range but at the same time full of competition.
We'll see how it will behave Sharkoon at this juncture and if it will manage to earn a prominent place.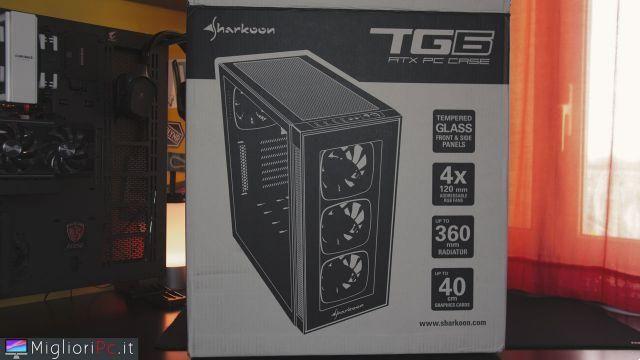 Sharkoon is an emerging brand that especially in recent years has begun to get serious by churning out very interesting products.
We have dealt with the brand before and were satisfied with the quality of their products.
Let's go now to study the specific case.
Sharkoon TG6 Review • Technical Specifications
Il case and gaming Sharkoon TG6 comes at a price of about 90 euros on Amazon and falls into the category of case ATX middle tower.
It is a particularly bright case: it is equipped with ben 4 x 120mm RGB fans included which can be connected to a convenient controller placed in the side bulkhead.
The side window is obviously in tempered glass and the opening / closing system is rather fast and resistant.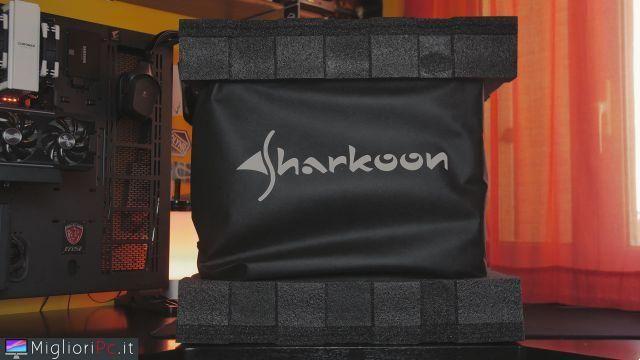 Three 3 "drives and four 3,5" drives can be conveniently installed in the case.
There is the structure that separates the lower part (where the power supply is installed) from the rest of the interior. It will allow you to hide the power supply and excess cables, thus saving us from unpleasant aesthetic devices.
Also on it you can also install two of the four 2,5 "drives (those for SSD, so to speak).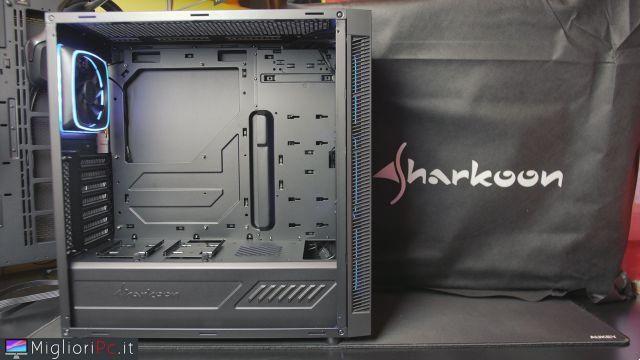 Behind the side bulkhead is theRGB controller which allows you to connect beyond the 4 fans included also of any optional Sharkoon fans or led strips so as to be able to control the play of light uniformly.
They are supported graphics cards with a maximum length of 400 millimeters.
On the top there are 4 USB connectivity: 2 of type USB2.0 and type 2 USB3.0.
Il CASE​ it is equipped with a dust filter located in the upper part and a lower one for the power supply.
TECHNICAL SPECIFICATIONS
Weight: 8,9 Kg
Maximum 3,5 ″ HD: 2
Pre-installed fans: 4
Maximum 2,5 ″ HD: 4
USB: 2X3.0
Dimensions:45,2 x 21,5 x 46,5 cm
Max Cooler Height: 165 mm
Available colors: RGB
Maximum GPU Length: 400m
Sharkoon TG6 Review • Experience of use
The case comes with the "pins" to install the motherboard with the screws already installed, a device that could personally be useful.
It is therefore definitely not a CASE​ designed for the construction of custom loops or large liquid systems.
Instead, it proves to be up to the task of equipping all in one liquid coolers or air heatsinks even of quite impressive dimensions.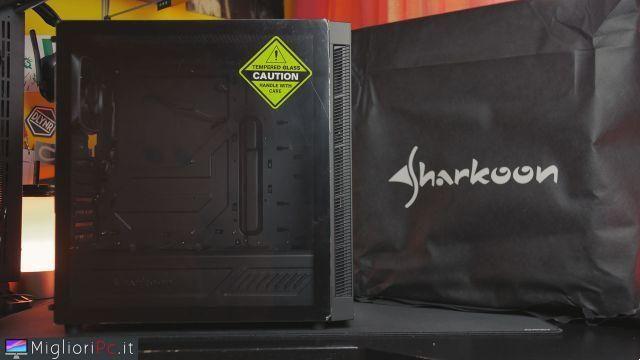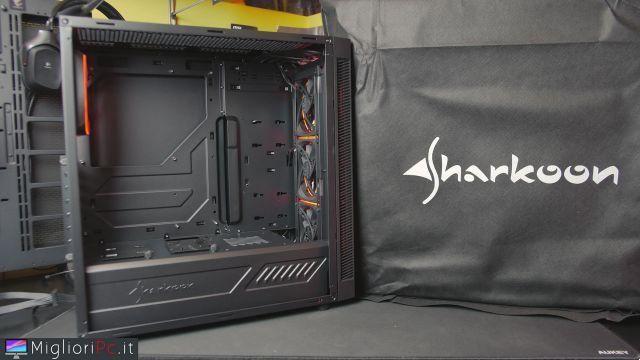 In the assembly the case is quite handy and "user friendly". There are no major preliminary operations to be carried out before having to start the assembly phase.
The screws are of excellent workmanship and the same goes for the 4 RGB fans included. Furthermore, when active, they provide good internal ventilation.
It is very easy to manage the cable management because of the lower compartment that allows you to conveniently hide the cables and more.
Le non-slip rubber pads of the gaming case help during the assembly just enough.
Sharkoon TG6 Review • Appearance and conclusion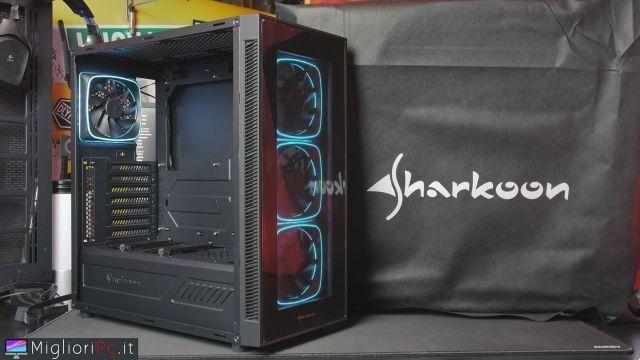 Il Sharkoon TG6 case it is aesthetically very valid. The design is minimal, clean and elegant. The case and gaming is packed with features RGB compatible with all brands of motherboards currently on the market.
This is only allowed by the specially pre-installed controller.
Il tempered glass panel side is extremely well done. The same is true for the entire structure of the case: plastic is almost absent. All internal and external armor is made of high quality metal.
As for rapporto qualità / prezzo this case and gaming it proves far above expectations.
In this price range it is Sharkoon TG6 it is a decidedly interesting choice, which does not have much to envy to the competition.
The case is in fact very well presented both from an aesthetic and functional point of view.
Thanks again to Sharkoon for providing us with the sample to test.