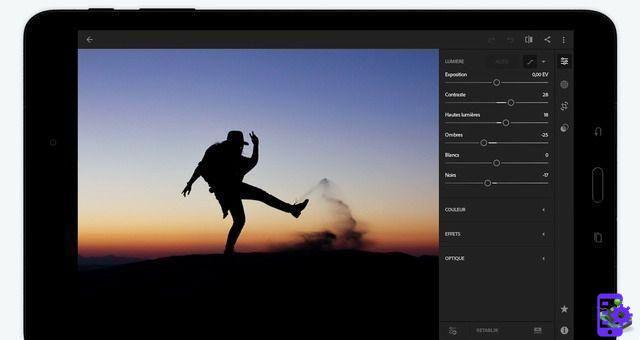 Thanks to great improvements in smartphone cameras, mobile photo editing is more popular than ever. Everyone wants to add those little tweaks to make their photos really pop and there are a ton of apps that can do just that. Searching the Google Play Store for photo editing apps will bring you enough results to make your head spin. So we have put together a list of the best photo editing apps for Android tablets.
Adobe Photoshop Lightroom et Adobe Photoshop Express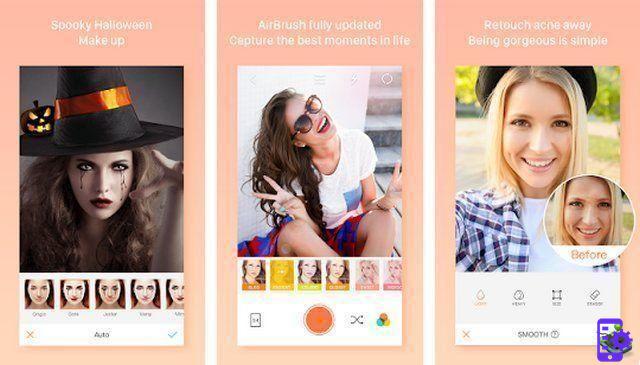 Adobe has improved its mobile offerings significantly over the past year, with Lightroom and Photoshop Express taking the lead in the photo-editing apps department. They're both more powerful than average, and they both sync with the desktop variants, provided you're using Adobe Creative Cloud. Individually, Lightroom can be used to tweak photos with a host of one-touch adjustments while Photoshop Express lets you do the basics like add filters, crop, plus an auto-correction feature that helps smooth out rough edges. . They are both pretty decent and must have some serious photography.
DOWNLOAD ON GOOGLE PLAY
Airbrush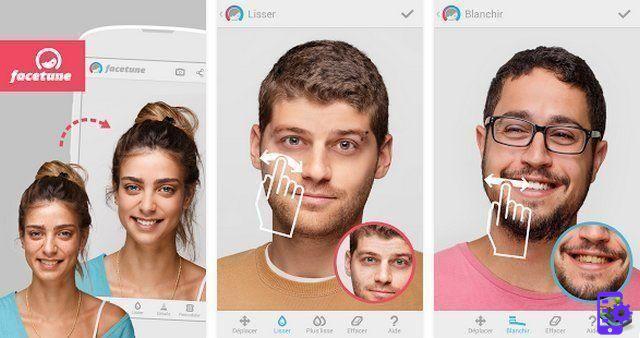 AirBrush is an awesome photo editing app if you take a lot of selfies. It specializes in quick fixes and changes to the face and skin, including bleach, teeth whitening, a feature to brighten eyes, reshape tools, and of course, lots of filters to add. spice. It is quite easy to use and has managed an incredible 4,8 rating on the Google Play Store. Most of the tools are one click away, making everything especially easy to use.
DOWNLOAD ON GOOGLE PLAY
Facetune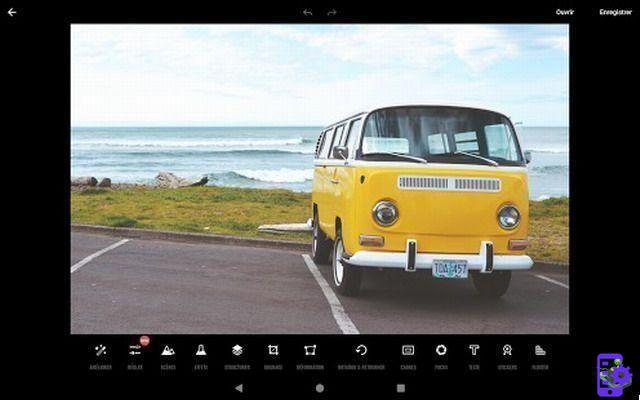 Facetune is an application that plays on the popularity of this famous coined term – "selfie". Obviously, selfies are nothing new, but with the image quality of front cameras on the rise, you might want to invest in an app like Facetune to take your selfies to the next level. The app features tools that allow you to smooth your skin, remove blemishes, brighten your eyes, whiten your teeth and more. Now, I can't say I would personally change the way my face looks overwhelmed, but Facetune makes it easy to go so far as to reshape/refine your facial structure. Either way – if a cute selfie or portrait shot is what you're looking for, check this one out.
DOWNLOAD ON GOOGLE PLAY
Fotor Photo Editor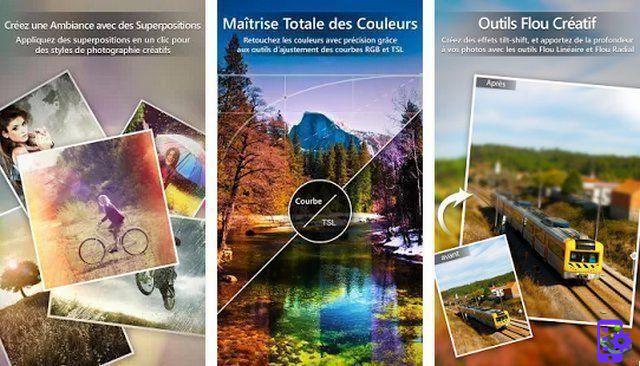 Fotor has been a longtime member of this list and there are many blogs and lists that list Fotor as a go-to option. We agree. It has a lot more editing tools than most and includes the ability to enhance photos with a one-click tool for your convenience. Some of the other tools include crop, rotation, brightness, contrast, saturation, exposure, vignetting, shadow, highlights, temperature, tint, RGB, and over 100 filters. It's really worth it.
DOWNLOAD ON GOOGLE PLAY
PhotoDirector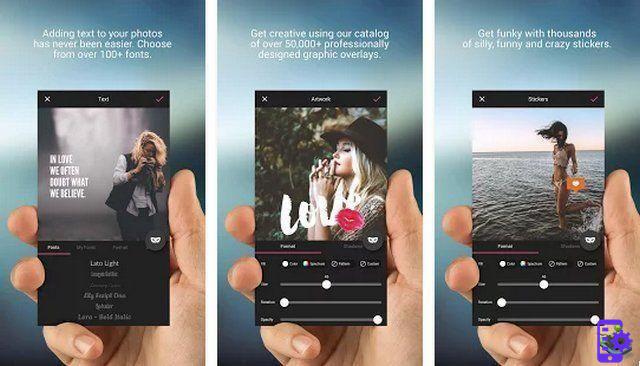 PhotoDirector is a (relatively speaking) newcomer to the photo editing space on Android and this one is pretty good. Like Fotor, this one focuses much more on manual enhancements than filters and you get access to HSL sliders, RGB color channels, white balance and more to edit your photos. There are also sliders for sound, brightness, darkness, exposure and contrast for further editing. It's more powerful than most and should be good for those who want something other than filters.
DOWNLOAD ON GOOGLE PLAY
Photofy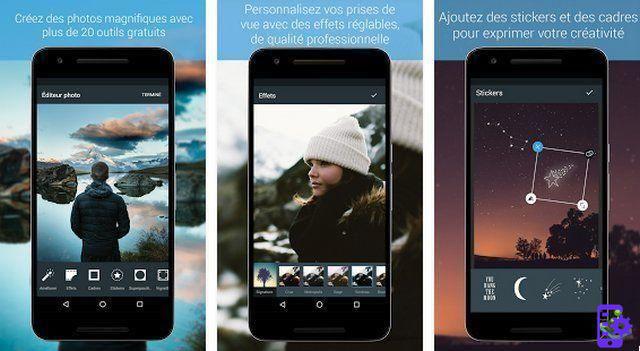 Photofy is interesting in that the publishers, Photofy Inc, positions the app as a tool for businesses, and as the name suggests "content creators". Sure, we're all right-hand content creators, but Photofy is specifically marketing to marketers (see what I did there) with their photo-editing app. The user interface is extremely friendly and beautiful, but it's what's available inside that's intriguing. Photofy has over 50K graphic elements that can be overlaid on images and nearly 100 free fonts to choose from. This makes it a brand marketing dream photo editing app come true.
DOWNLOAD ON GOOGLE PLAY
Photo Editor par Aviary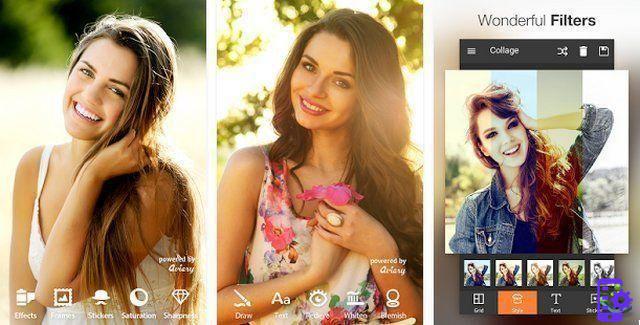 Photo Editor by Aviary is another long popular photo editor with a good feature set and reliability. Like most others, it offers a one-touch enhancement mode in case you're feeling lazy today, but it also features a variety of manual settings to adjust color, brightness, temperature, contrast, saturation, etc. This one also comes with stickers, filters, and cosmetic tools like red-eye fix, bleach, and teeth whitener.
DOWNLOAD ON GOOGLE PLAY
Photo Editor Pro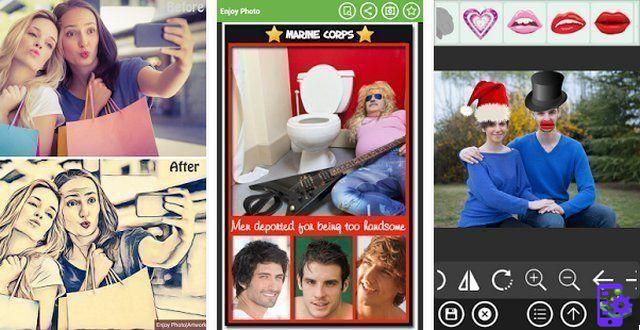 Photo Editor Pro is a very popular option that has garnered over 50 million downloads and over XNUMX million reviews so far. It's a good mix between a modern "filter editor" and a regular editor and it has a lot of features that support both types of editing. Here you'll find features like Sharpen and Blur modes, temperature control, as well as saturation, hue, contrast, and brightness controls. You'll also find stickers, frames, filters, and you can even add text to images to create your own memes. It's a good middle of the road option depending on what you need.
DOWNLOAD ON GOOGLE PLAY
photo editor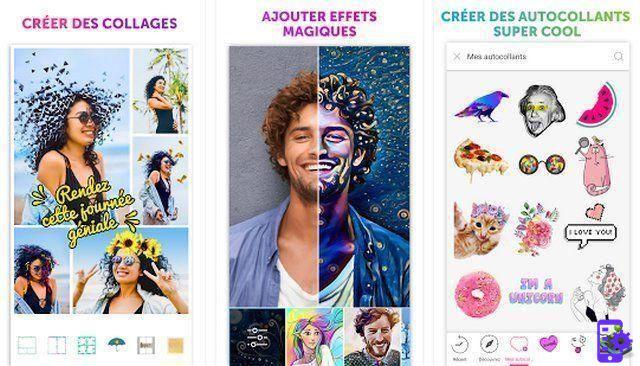 Photo Effects Pro is definitely an editor for those who like to play with filters, effects, stickers, and things like that. It has over 40 filters and effects as well as the ability to add text, stickers and frames. An unusual feature of Photo Effects Pro is the ability to finger paint over your photo to make it something unique that you make. There's a small selection of photo editing tools, but you definitely get this one for the effects.
DOWNLOAD ON GOOGLE PLAY
PicsArt Photo Studio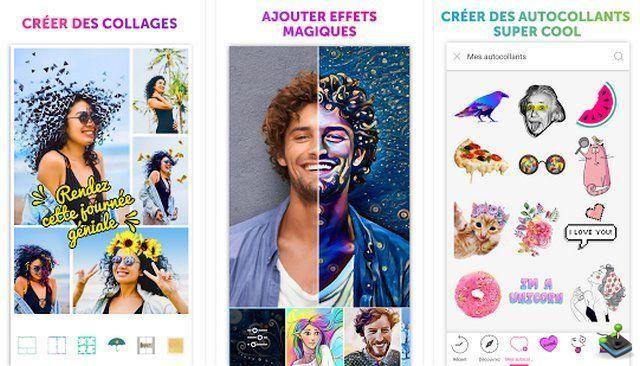 PicsArt has been around for a very long time and has racked up over 250 million downloads to date. Fortunately, the developers have done a decent job updating the app to keep it modern. You'll find a lot of the usual stuff, including light editing tools as well as filters, text, stickers, and collages. It has over 100 editing tools as well as a community of creative people to share things with. You can also use this app to generate animated gifs and even draw things on your photos. It is a strong option with lots of features.
DOWNLOAD ON GOOGLE PLAY
If we missed any of the best photo editing apps on Android, tell us about them in the comments.