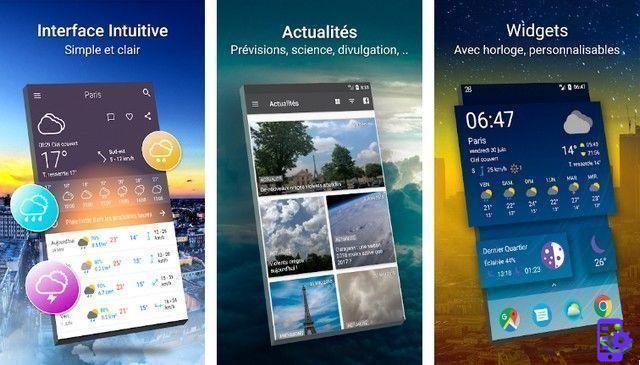 Camping is one of the best ways to take a break from your hectic routine and spend a day in nature, listening to the sound of nature and breathing in the fresh air. However, it is a bit difficult to find the safe campsite, but we have you covered. We've handpicked the best camping apps for Android. These apps will help you plan your camping day and find the right campsite.
14 day weather forecast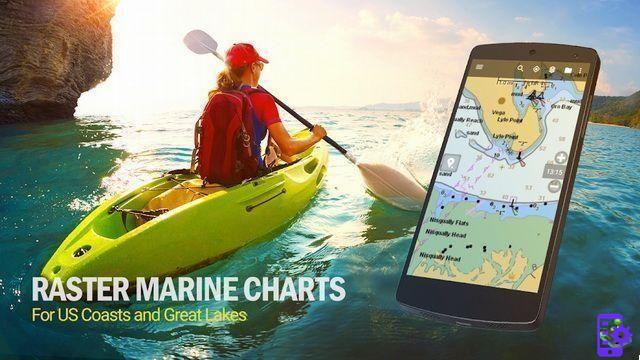 Weather is the most important variable when it comes to camping and choosing the right day for camping in good weather is essential. 14 Day Weather is one of the most popular weather apps and provides all the information you need to plan your camping day. It provides current temperature, humidity, extended forecast and other useful information. The app also provides the 14 day forecast which can give you a general idea of ​​the weather and you can start planning your trip.
BackCountry navigateur GPS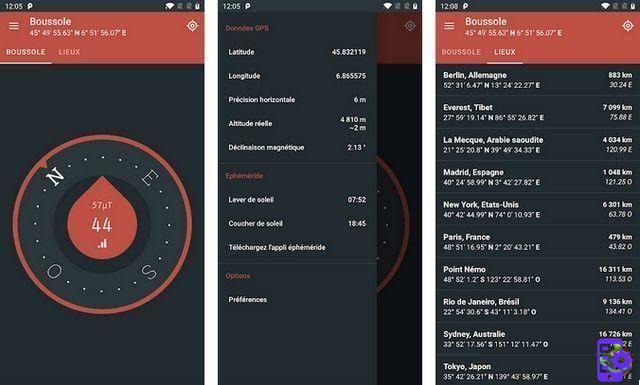 BackCountry GPS Navigator is a premium camping app that provides topographic map information. The app comes with an offline feature which allows you to use the app even if you are not connected to the internet. It provides the map from multiple sources such as NASA Landsat data, OpenStreetMaps and USGS color aerial photography. Overall it is a very good app and you should give it a try.
Compass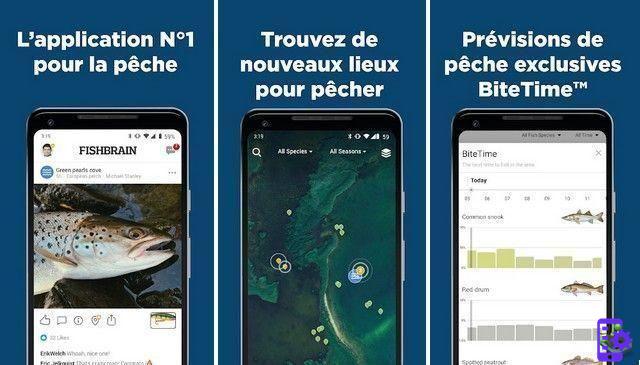 Compass is one of the must-have apps for campers and in the modern era, you can use the digital compass instead of a physical compass. You can use the Compass app which does not come with ads and it comes with a single in-app purchase where you can unlock all the features for just $3,59. The application is very easy to use and provides information such as latitude, longitude, horizontal accuracy, true altitude and other information which can be very useful. Some smartphones come with their own compass app, if your smartphone has one, you don't need this app.
Fishbrain: Fishing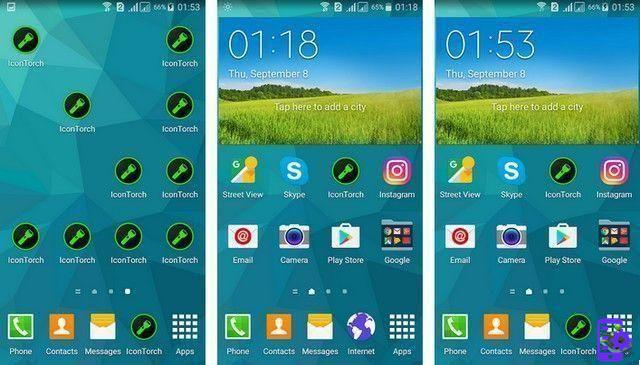 If you are someone who also enjoys fishing while camping, Fishbrain is the go-to app for you. It is the number 1 fishing app on the market and it includes all the features that can help you. The app comes with over 130 species of fish and you can also track your catches. It also provides information about other anglers, what they are catching and how they are catching. The app is free, but it comes with in-app purchases.
Icon Torch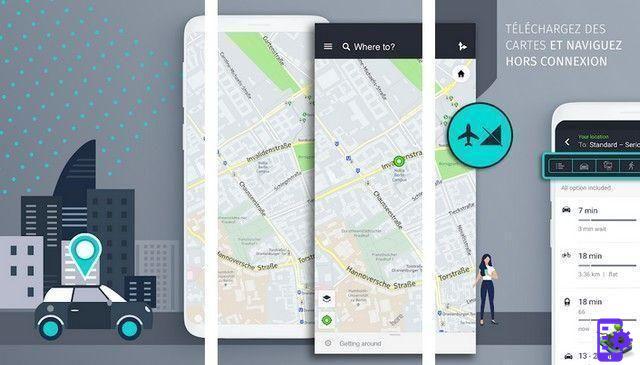 Icon Torch is more of a camping backup app which is basically the flashlight app. If you are camping, you should have a powerful torch as well as an emergency light. Icon Torch is a simple application that does not come with any interface, it comes with a simple icon, touch the icon the flashlight will turn on and vice versa. Most smartphones come with their own flashlight app, but if your smartphone doesn't have one, then Icon Torch is a good replacement.
Here WeGo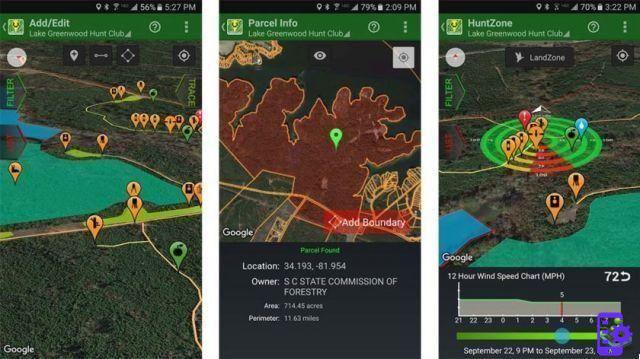 HERE WeGo is another great navigation app that also offers offline functionality. It's a great navigation app and a perfect replacement for Google Maps. The app works well in public camping areas, but it's not really good for nature. If you love nature, you can use the BackCountry Browser app which works well for wilderness areas. HERE WeGo is also free.
HuntStand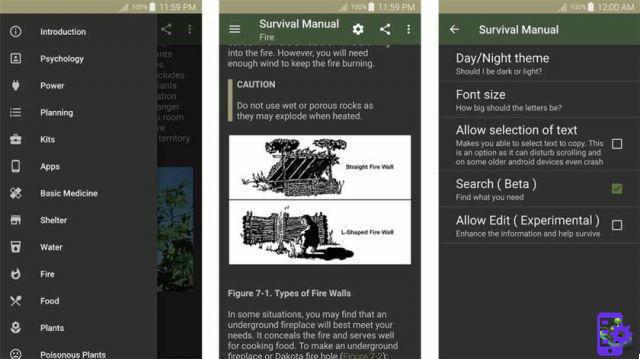 HuntStand is one of the best hunting apps and if you love hunting then you will need this hunting app. The app helps you plan your hunting spots and track the weather for you. It navigates to the hunting location and back to your campsite. The app also provides information about private properties so you don't accidentally step into someone else's property. You can use the app for free, but you will have to pay for the premium features.
Offline Survival Manual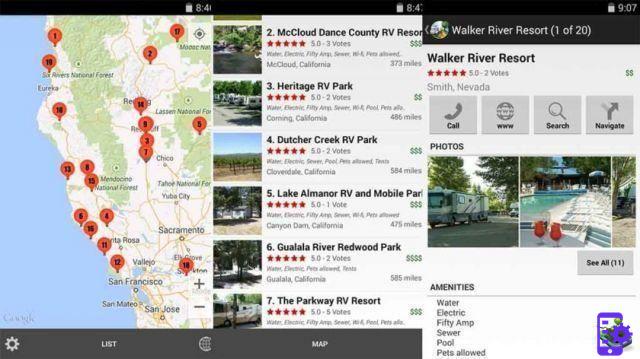 Camping is fun, but sometimes things get crazy and you'll have to use your survival skills to survive. Offline Survival Manual contains all the information you need to survive. It covers areas such as basic medicine, building shelter, making tools, and how to survive in various weather conditions. The app covers all of these areas in depth and also provides precautions where needed. You can use the app for free, it does not come with ads or in-app purchases. If you are going out into nature for camping, you should have this app as a backup.
RV Parks & Campgrounds
Motorhomes are very popular in the United States and many people prefer to use the motorhome for camping instead of going for real camps. There are tons of RV parks and campgrounds in different states and you can find them using this app. It provides information on private camping, public parks, US military campsites and more. In addition, it also provides information such as the availability of water, electricity and sewage system.
WikiCamps
WikiCamps is basically the Wikipedia of campsites. The app provides information about campsites in different cities. It works for the United States, Canada, United Kingdom and New Zealand and provides information on campsites in these countries. You can also find camping pitches as well as RV parks. You can use the app for free.
Conclusion
These are the 10 best camping apps for Android. Most of these apps are free, but some are premium apps. If you have any questions, please let us know in the comments section below. You can also check out the best flashlight apps for Android on our website.