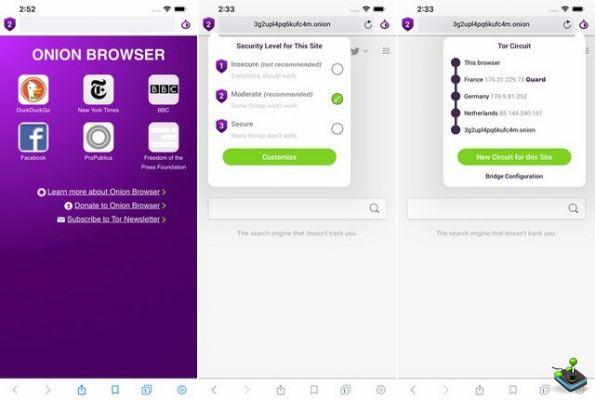 The internet is a wild place where one wrong step can cost you your privacy. So it's important that you have built-in security to protect you in case something goes wrong. Today we will be discussing privacy apps which ensure that your personal data is safe and you are less vulnerable to losing your valuable private data. So, if you are interested, keep reading as we will share the best privacy apps for iPhone and iPad.
Onion Browser
NordVPN
jumbo
2FA Authenticator (2FAS)
LastPass
DuckDuckGo
Ghostery Privacy Browser
Orga Pic Vault
McAfee Mobile Security
Keepsafe
Onion Browser
Onion Browser is arguably one of the best privacy apps for iPhone. The peculiarity of this browser is that it is based on Tor, which is the program dedicated to privacy.
When you use the Onion Brower, it transmits your data to multiple servers around the world to ensure that no entity is tracking your online browsing. It also automatically blocks scripts and clears cookies after you end the session. Onion Browser is free, but there are optional in-app purchases.
NordVPN
NordVPN is another very popular privacy app for iPhone. VPN is basically a tool that provides you with online privacy by giving you a temporary identity (IP address). Once you have finished the session, the platform assigns this IP address to another user, and in this way, no one will be able to know what you were doing online.
NordVPN is also a great way to access geo-restricted content on Netflix and other streaming sites. This platform includes more than 5000 VPN servers around the world, which means you can access content from most regions through NordVPN.
jumbo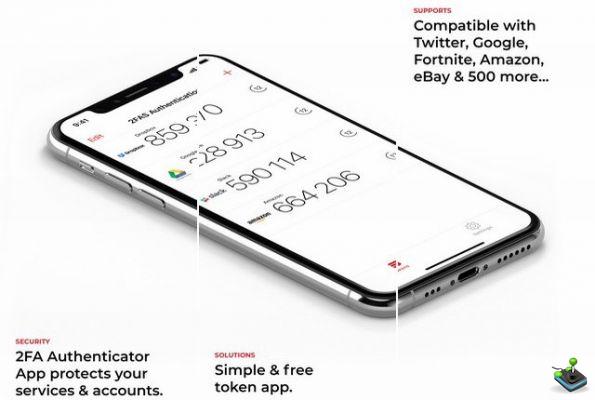 Jumbo is one of the best privacy apps for iPhone. It is also a must-have app as it notifies you about your compromised data. The app uses the state-of-the-art algorithm, which provides you with instant updates on your data breaches so you can change your passwords.
Besides that, it also lets you know what your apps know about you so that you can delete your personal data. Besides, it allows you to block trackers from different apps as well. If you want the best privacy, Jumbo is the go-to app for you.
2FA Authenticator (2FAS)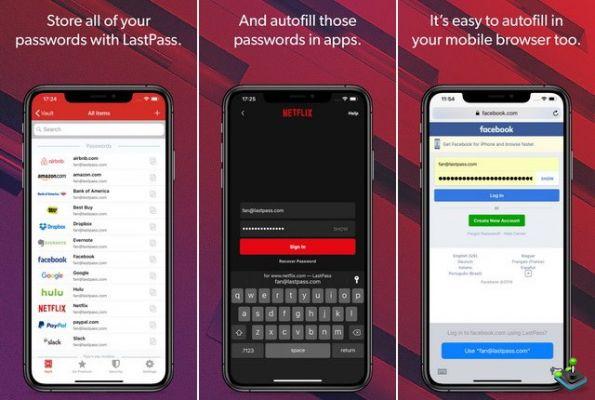 It is an established fact that most of us are not very careful with password and we often use the same passwords for many platforms. If you are also one of these people, it is recommended to have the built-in security in the form of 2-factor authentication.
You can enable 2FA on your accounts. This way, even if someone has access to your passwords, the hacker will not be able to access your account until they get the 2FA confirmation password. 2FA Authenticator is an authenticator app that simplifies the whole process and provides the password on the device.
LastPass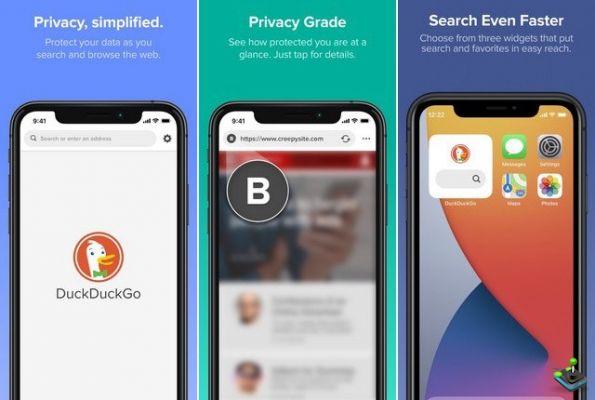 LastPass is one of the best password managers for iPhone. Password managers are very important these days because it is true that we cannot remember each of our passwords, but Password Manager can.
You can easily store all of your passwords in LastPass, and instead of remembering all of the passwords, you just need to remember one master password, which will give you access to all of your passwords. LastPass also includes a built-in password generator, which you can use to generate strong passwords for your accounts.
DuckDuckGo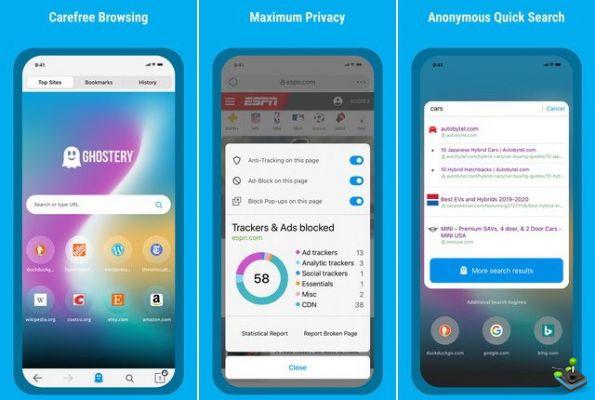 DuckDuckGo is one of the best privacy apps for iPhone and iPad. It is a privacy-centric browser that you can use to protect your privacy online. The advantage of this browser is that it ensures that you know what level of privacy you are getting online. It rates privacy based on the rating and displays the ratings at the top so you can know what the site is logging.
The browser also includes a Fire button, which essentially burns all your browsing data with a single click. It also automatically blocks trackers from collecting and selling your data.
Ghostery Privacy Browser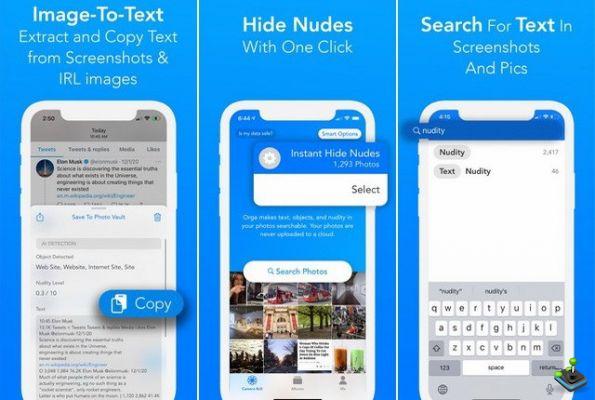 Ghostery Privacy Browser is one of the new privacy browsers with awesome features. For starters, it includes a phishing prevention feature that protects you from suspicious sites.
On top of that, it also automatically denies data collection requests and blocks trackers so companies don't collect and sell your private data. The advantage of Ghostery Privacy Browser is that it is completely free.
Orga Pic Vault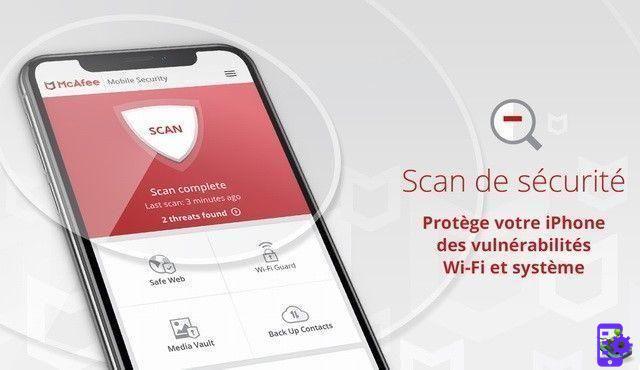 Smartphones are often prone to hacking due to the fact that we often save our sensitive data in our smartphones. It is therefore important that you have dedicated apps to protect your private data, especially photos.
Orga Pic Vault is a very comprehensive vault that you can use to protect your photos. The best thing about this vault is that it comes with built-in AI, which lets you instantly find the photos you are looking for. Orga Pic Vault is free to use, but there are in-app purchases.
McAfee Mobile Security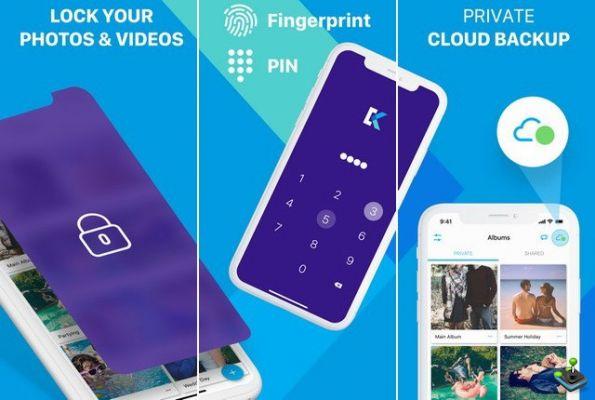 McAfee Mobile Security is one of the best privacy apps for iPhone and iPad. It is a dedicated application that ensures that your smartphone is protected against threats and your data is safe. The app includes a built-in scanner, which you can use to scan your smartphone and find threats.
Likewise, it also scans the WiFi to find possible security flaws. Also, it includes Media Vault, which you can use to hide your photos and videos. McAfee Mobile Security is free, but there are in-app purchases.
Keepsafe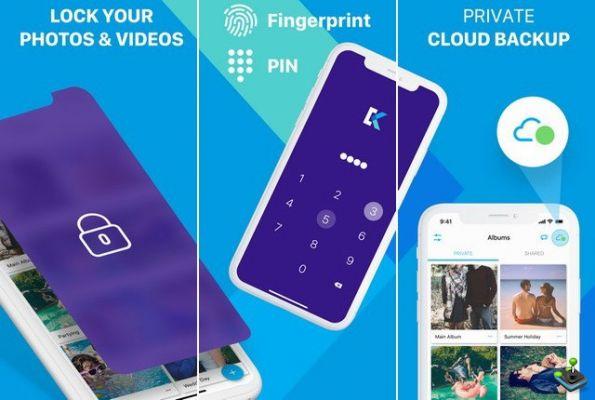 Keepsafe is one of the most popular privacy apps for iPhone. It is basically a highly secure Vault application that you can use to protect your private photos and videos.
You can also use the app to store your sensitive documents such as credit cards, ID cards and licenses. It also supports various unlocking methods so that you can quickly access your data. Keepsafe is free to use the app, but there are in-app purchases.
Conclusion
That's it, guys. In this guide, we have shared the best privacy apps for iPhone and iPad. All of these apps are highly secure and reliable. So you can use them without any worries. If you have any questions, please let us know in the comments section. Also check out this guide if you want to find more VPN options for you.