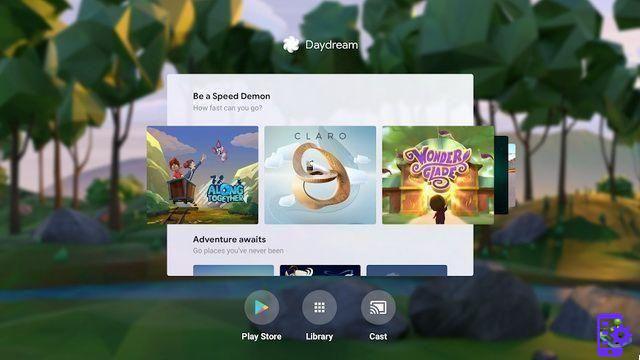 Google Daydream is Google's newest VR platform. It has been around for a little over a year and only a few devices can use it. You get a better experience with Daydream than with Google Cardboard. Most Daydream apps are videos or artwork right now. However, the last year or so has shown some growth and maturity in the virtual reality application space. Most of your best apps come from Google, which makes sense since that's their platform. Either way, here are the best Google Daydream apps.
The best Google Daydream apps
Daydream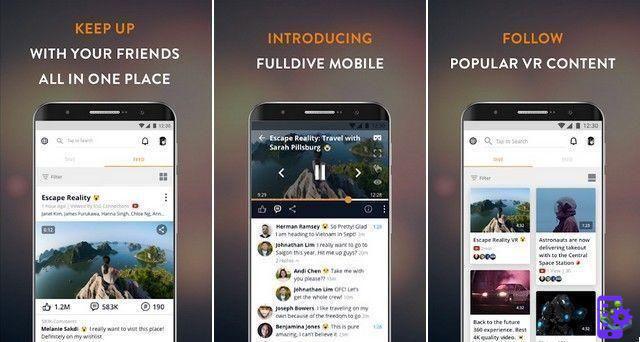 The official Google Daydream app is a great place for Daydream owners to start. It outlines the procedures for setting up your controller and headset. Plus, it shows you other Daydream VR apps and games. The app also acts as a launcher. Many Daydream apps you download are in the Daydream app itself rather than your phone's app drawer. Most owners probably already have it installed. We recommend that you use it to your maximum potential. It's also totally free, with no in-app purchases.
DOWNLOAD ON GOOGLE PLAY
Firefox Reality Browser
Firefox Reality Browser is exactly what the title says. It is Mozilla's attempt to create a web browser in a virtual reality environment. Luckily, it's pretty decent. You can surf web pages, enjoy 2D and 3D compatible content, and other useful features. It's not a full browser experience. It lacks a few features here and there. However, if you want to use a browser other than Google Chrome, this is your only option. It's completely free and in active development right now. We assume it will get even better with time.
DOWNLOAD ON GOOGLE PLAY
Full VR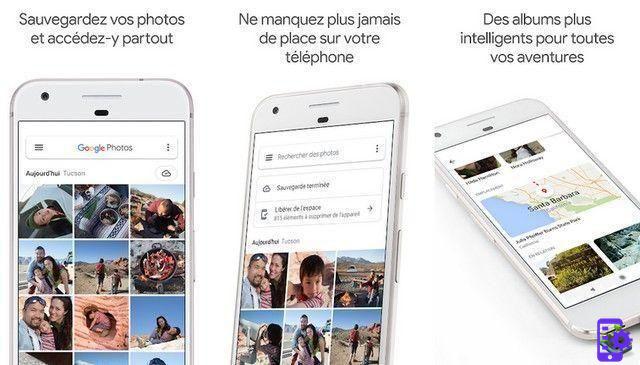 Fulldive does a lot for a virtual reality app. It bills itself as a virtual reality social platform that brings you all kinds of other virtual reality content. That's all good, but that's not what makes it one of Daydream's must-have apps. It has the ability to stream 360, 3D and other VR content from YouTube. You can also play your locally stored VR videos and photos. Perhaps its best feature is the ability to search for other VR apps and games. Not all will have Daydream support, but it's a good place to start.
DOWNLOAD ON GOOGLE PLAY
Google Photos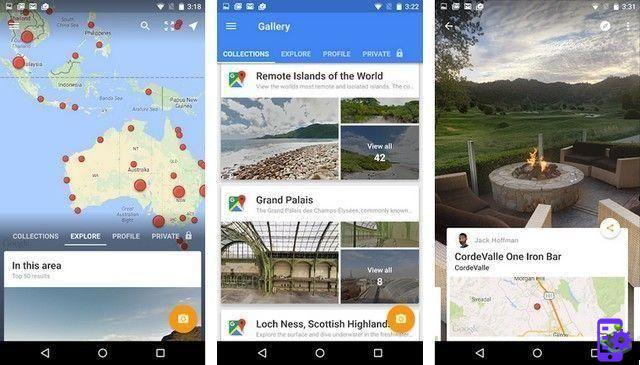 Google Photos also happens to be a Google Daydream app. On your device, it is a great application for backing up photos and videos. On Daydream, it's a good place to see all that. It supports 360 degree photos, panoramas (of a certain size) and VR photos. You really can't find another gallery app with this level of stability on the Daydream platform right now. It's a free app that most people should have on their smartphones anyway. So it makes sense to take it for Daydream. Of course, its functionality is limited to viewing photos in a virtual reality space. So it's not the most exciting product to date, but we like it a lot nonetheless.
DOWNLOAD ON GOOGLE PLAY
Google Street View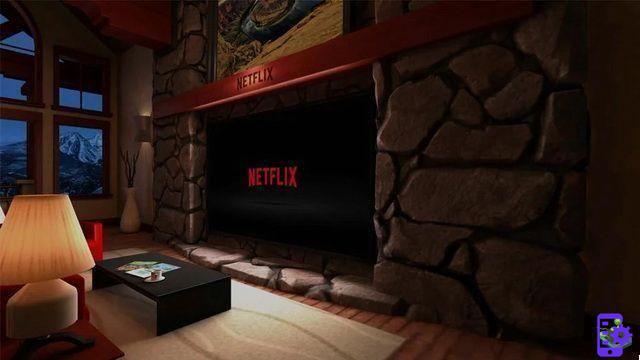 Google Street View does not advertise as a Daydream app. However, it happens to be one of the best. Most people know what Google Street Map does. It allows you to view images from different locations at street level. The VR experience is above average and competent. Unlike most others, it is also functional. You can see entire streets, business locations, etc. It is definitely one of the best Daydream apps.
DOWNLOAD ON GOOGLE PLAY
Netflix VR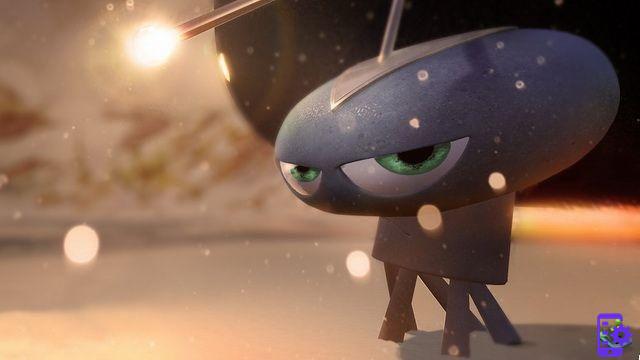 One of the first industries to embrace virtual reality was video streaming. They're still working on the experience, but the apps work quite well. As you always do, you can stuff yourself in the comfort of a VR living room. Hulu has integrated its VR approach into the official app, while Netflix and HBO GO have separate VR apps. They all still need the same old subscriptions, which keeps things simple. None of them have had amazing experiences, but they are getting better as Daydream matures. They also all require subscriptions and these are the same old subscriptions you would get for these services anyway.
DOWNLOAD ON GOOGLE PLAY
Plex-VR
Plex VR is easily one of the best Daydream apps of 2018. It supports the classic Plex media server, just like the mobile app, and has many of the same features. This includes support for 180 and 360 degree video, 3D videos, simulated 5.1 stereo audio, and three interactive displays for simultaneous playback. This is probably the best method to get your personal media into your Daydream headset without too much hassle. Plex VR is a free application. However, Plex itself offers a subscription service that adds various unrelated features. Check it out!
DOWNLOAD ON GOOGLE PLAY
Skybox VR Player
Skybox VR Player is a video player for Daydream. It supports most types of video surprisingly well. This includes 2D, 3D, 180 degree and 360 degree video content. If you want, you can install a PC component and stream your own video content from your computer to your headset. It's a pleasant experience. Especially if you have your own collection of VR content. It's free to download if you want to try it. It is one of the must-have Daydream apps.
DOWNLOAD ON GOOGLE PLAY
WITHIN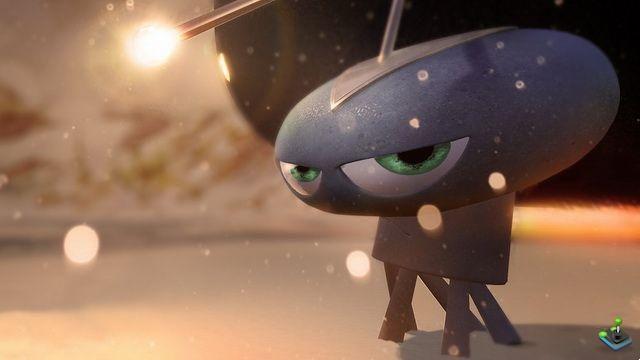 WITHIN is one of Daydream's most popular apps. It is a content platform with tons of VR material from various VR creators. It also features spatial audio (where available), 360-degree virtual reality, and content from various artist and business blogs. That's basically all it does. It's a place to find tons of other VR stuff. This makes it a bit worn when it comes to apps functionality. On the other hand, this one seems to do it better than most. It's also free, with no in-app purchases.
DOWNLOAD ON GOOGLE PLAY
YouTube VR
YouTube VR is definitely one of the must-have Daydream apps. It's a no-brainer, really. Some of YouTube's first virtual reality videos were posted on YouTube, and the collection has only grown exponentially since. You can find all kinds of VR content here, from demo footage to show your friends, to stuff you might like. You can still watch normal videos in a virtual reality setting. There are a few bugs here and there that still need to be ironed out. However, there is no doubt that it will be a staple in the staple staple of Daydream apps.
DOWNLOAD ON GOOGLE PLAY
If we missed any of the best apps for Google Daydream, tell us about it in the comments.