Video calling is about as easy as it gets these days. You can do this on computers, mobile devices, and even tablets. It's popular enough and widespread enough that you even have options. There are plenty of options available for those looking to video chat with friends or family. Or even strangers if you want. Here are the best video chat apps for Android.
Best Video Chat Apps for Android
Facebook Messenger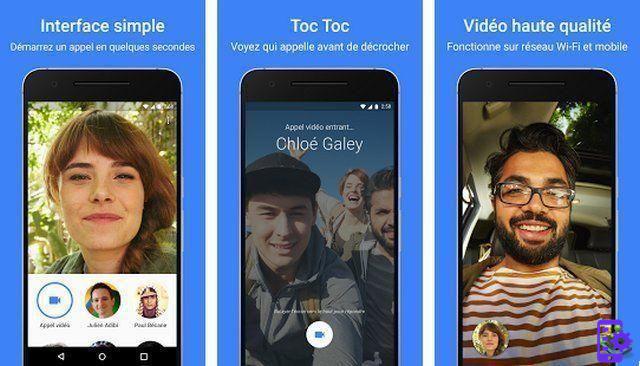 Facebook Messenger is one of the most popular messaging apps on the planet. We know a lot of people don't like the app. We agree that a lot of work still needs to be done. However, there are so many people using Facebook that Facebook Messenger makes sense. The video chat experience works relatively well. Since most of the people you know are on Facebook, it's easier to use this app than to convince everyone to join a new platform. Also, the new ads aren't great. It's not perfect, but it might be the most convenient video chat app on this list. At least it's free.
DOWNLOAD ON GOOGLE PLAY
Google Duo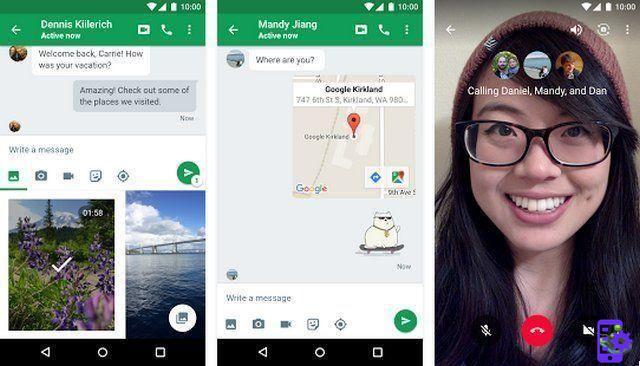 Google Duo is essentially Google's answer to FaceTime. It's also one of the simplest video chat apps available. You simply log in, verify your number, and you're good to go. You can video call other Google Duo users as if you were making a normal phone call. It also includes a feature called Knock Knock which lets you see what someone is doing before you answer the video call. The application is cross-platform. This means it works between iOS and Android. Rumor is that a web version is coming for computer support eventually. It's about as easy as that for video calling apps. It's really very good.
DOWNLOAD ON GOOGLE PLAY
Google Hangouts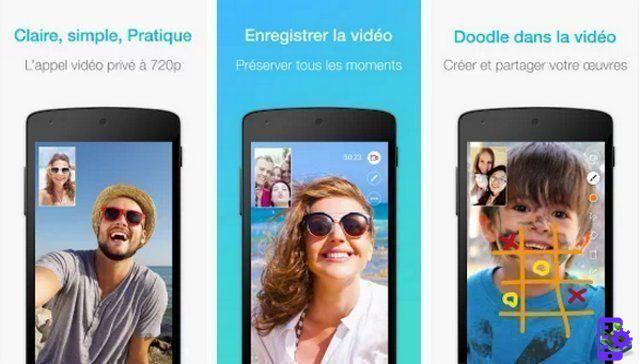 Google Hangouts was Google's flagship messaging app. It's linked to your Google account. You invite friends to the service with email. From there, you can send text messages, video calls, and even voice calls. In fact, you can video chat with up to ten people at a time. It uses a modern interface and that makes it quite easy to use. Please note that Hangouts will eventually be relegated to business use. Google Duo is Google's current video chat app. We don't imagine they're going to change much, so this should remain a great app for video chatting for a while. You can download it for free and check it out.
DOWNLOAD ON GOOGLE PLAY
JustTalk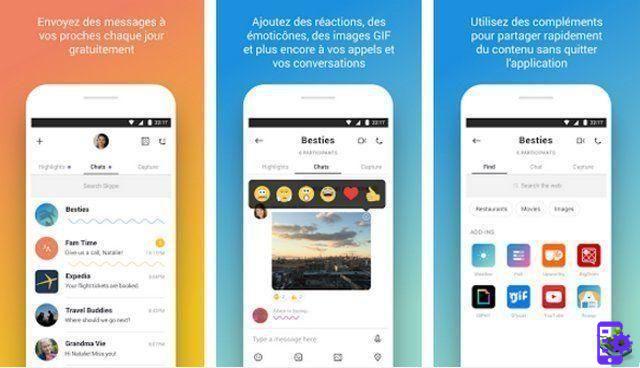 JusTalk is another lesser known video chat app. However, it's actually quite decent. You will be able to theme your application as you wish. Also, you can do things like doodles during a video call to add some fun to the proceedings. It also includes group chats, encryption, and cross-platform support. The app is free to download and use. In-app purchases are for things like themes and other customization perks. They don't affect functionality, really.
DOWNLOAD ON GOOGLE PLAY
Skype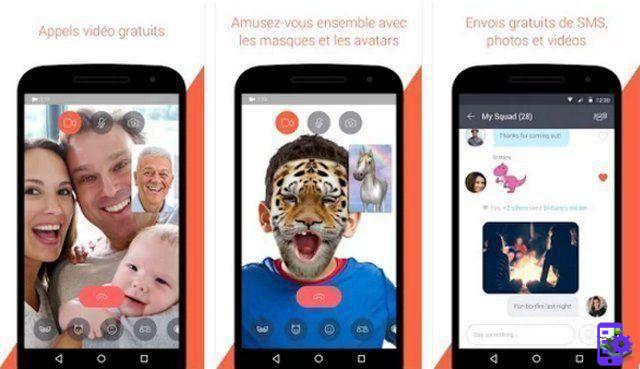 Skype is one of the most popular video chat apps for all platforms. It has native apps on most platforms, including PC, making it one of the best cross-platform options available. The Android app certainly isn't perfect, but it can usually get the job done. You can make group video calls with up to 25 people. The app also offers free text chat, Microsoft and Facebook account integration, and you can even call regular cell phones for a low price. The app still needs work, but the service itself is about as good as it gets.
DOWNLOAD ON GOOGLE PLAY
Tango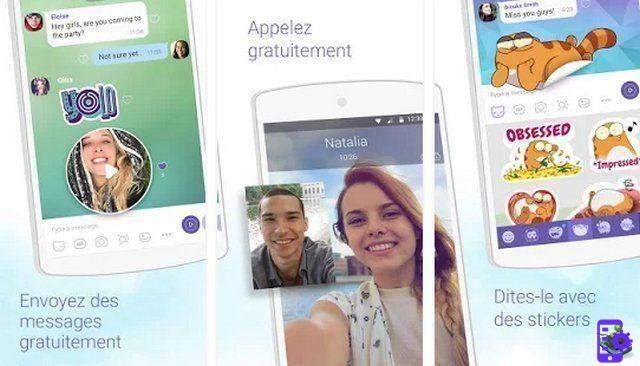 Tango is one of the oldest video chat apps on Android. It splashed out years ago as one of the first apps to be able to video chat, even with poor connections. It has since evolved into a full social platform. You can chat online and call your friends and family. Plus, you can discover new people with similar things in common. It also supports group chats, videos for fun, and other things. It's completely free to use. In-app purchases are for customization options only.
DOWNLOAD ON GOOGLE PLAY
Viber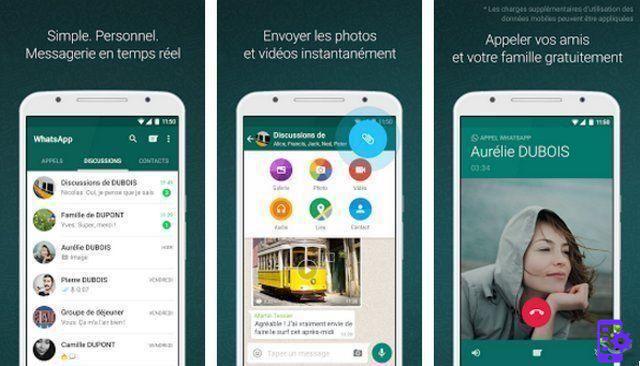 Viber started life as a voice calling app. Previously, you could call people with regular phone calls. It has since evolved into a full-fledged messaging service. You can still make phone calls like you could before (for a fee). You can also chat in text mode, video call, etc. It also includes voice, text and video call encryption. There are even hidden chats, games, and other things. As you can imagine, it's a bit bloated. The good news is that Viber to Viber text, voice and video calls are completely free.
DOWNLOAD ON GOOGLE PLAY
WhatsApp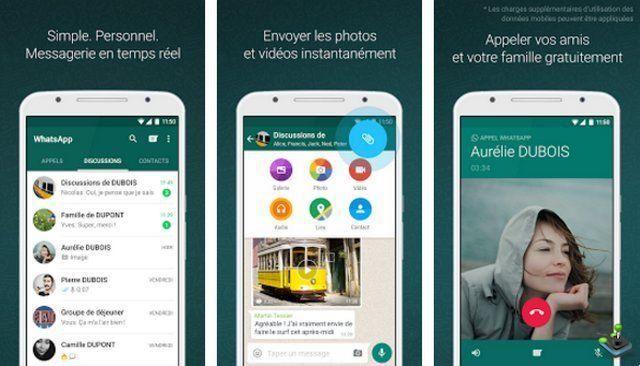 WhatsApp is one of the most popular messaging apps of all time. It is one of the few that can boast of over a billion active users. It started as a text chat service before Facebook bought them a while ago. Since then the app has integrated voice call, video call and tons of other features. The video call works very well and you should have no problems using it. Not everyone trusts the app because it's run by Facebook. However, if you are looking for something that works and is stable, this is a good app to try.
DOWNLOAD ON GOOGLE PLAY
If we missed any of the best video chat apps for Android, tell us about them in the comments.