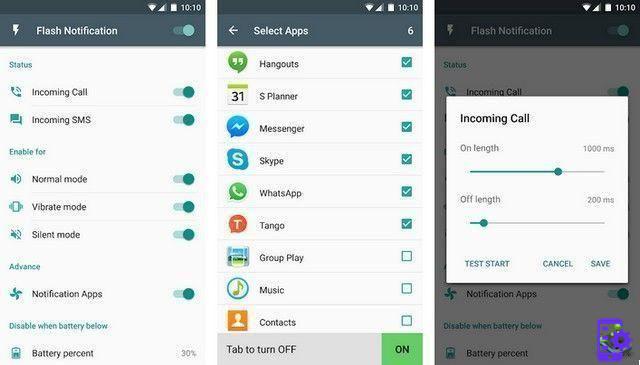 Notifications can improve the overall user experience by notifying the user of new messages or events, even if they don't manage the app. The Android notification system has always been ahead of the curve, along with other platforms such as Windows or iOS. Although the Android notification center has evolved a lot over the past two years, it has few shortcomings. For example, it still lacks the option to display the notification organized under a proper set of categories, such as games, productivity, social media, etc. Here are the best notification apps for Android.
The best notification apps for Android
Flash when there is notification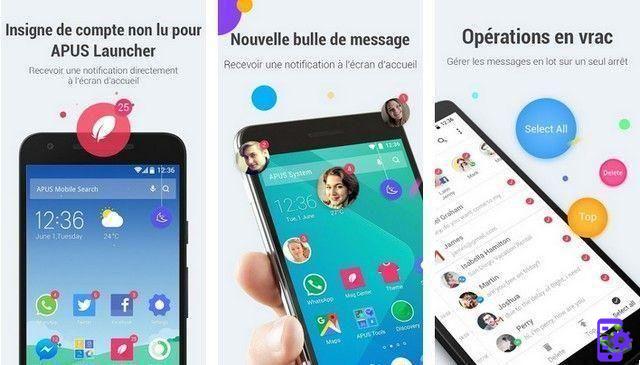 Flash When Notified is a small, simple to use application that enables Flash alerts for notifications. The rear flashlight flashes when you receive calls, texts or notifications. It is really useful for users who like to keep their phone silent.
DOWNLOAD ON GOOGLE PLAY
APUS Message Center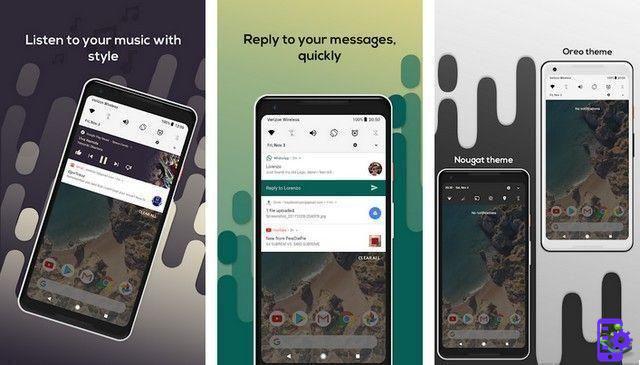 APUS Message Center is a simple and powerful notification tool for unread messages on Android. It provides an easy to use interface that shows the number of unread messages (from apps like Whatapps, SMS and Email) and missed incoming calls on the same panel. It also displays unread messages on the app icon and folder.
DOWNLOAD ON GOOGLE PLAY
Material Notification Shade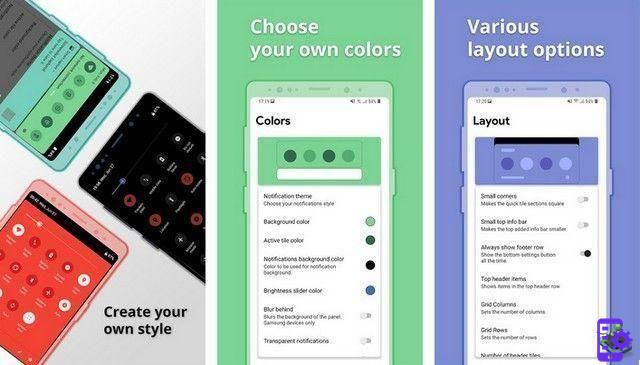 Material Notification Shade can be a good replacement for your stock notification panel. It comes with gesture detection feature and lots of pre-designed themes which can be fully customized.
DOWNLOAD ON GOOGLE PLAY
powershade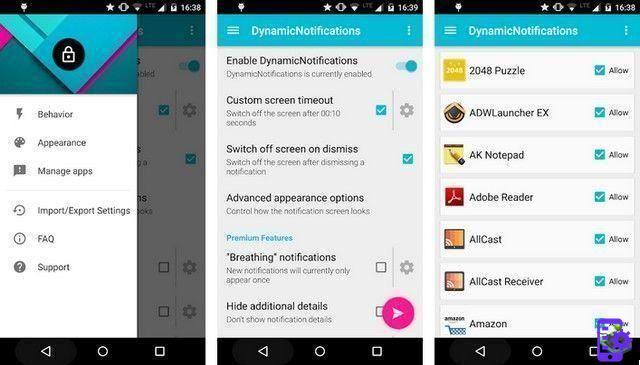 Power Shade lets you make your notification drawer look great by customizing the basic layout and color of each tiny element to your preference. An app's notifications are grouped together, and you can respond to messages as soon as you see them.
DOWNLOAD ON GOOGLE PLAY
DynamicNotifications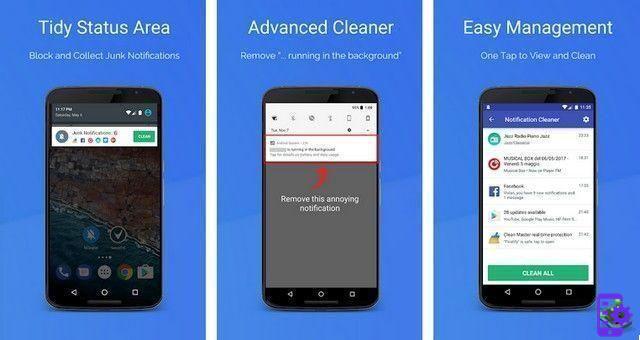 DynamicNotifications lets you check your notifications without even unlocking your smartphone. It shows clock, time, lock button and app icon containing notification. Most mobiles only have a blinking notification LED, which doesn't say anything about the notification, but with this app you can decide if something is important enough to take action.
DOWNLOAD ON GOOGLE PLAY
Notification Blocker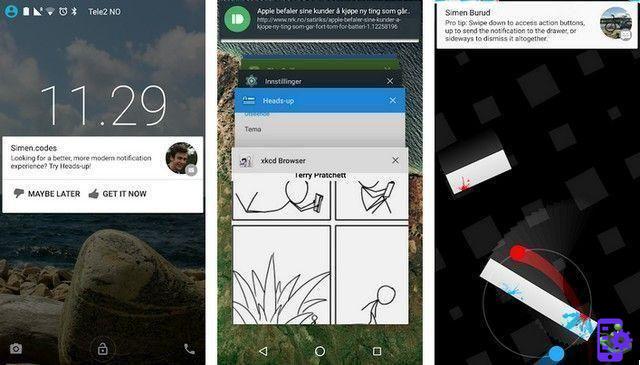 The app lets you smartly block spam notifications and clean all your notifications with just one click. There is an option to hide system notifications, such as "USB charging this device" and "Running in background".
The app is smart enough to block annoying notifications and collect them in one place so that the phone's notification bar always stays clean. Also, it can prevent unnecessary notifications from slowing down your device, keeping your phone stable, fast, and free from annoying notifications.
DOWNLOAD ON GOOGLE PLAY
Heads-up Notifications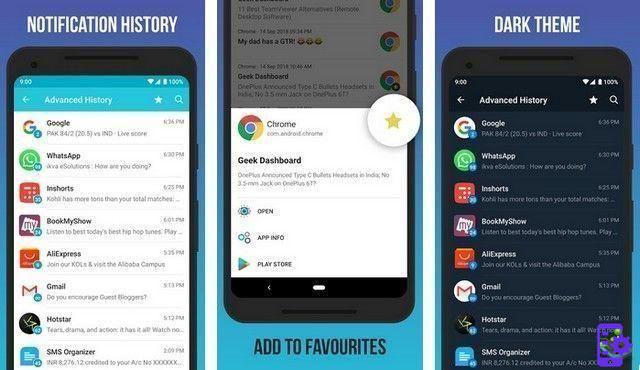 Another app on the list of best notifications apps is Heads-Up Notifications. It is very popular among its users. It offers you a number of interesting and useful features.
DOWNLOAD ON GOOGLE PLAY
Notification History Log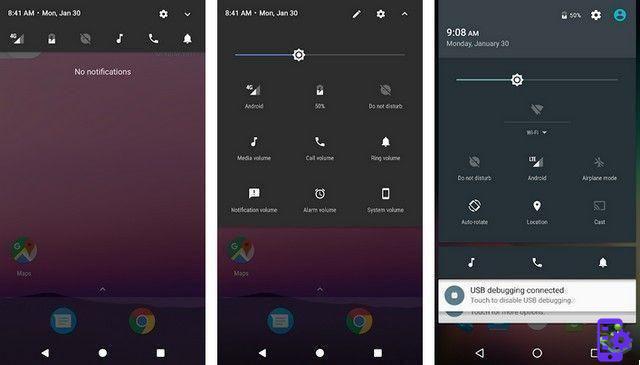 Have you ever been in a situation where you unintentionally deleted a particular notification and want to see that notification deleted again? Well, this app can help you deal with this situation. It generates a notification log that you can easily manage, sort and view at any time.
DOWNLOAD ON GOOGLE PLAY
Volume Notification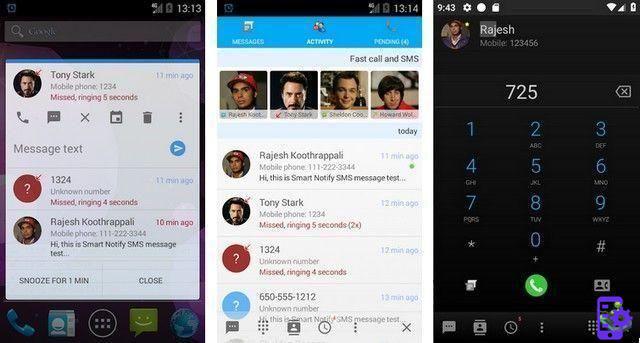 Volume Notification puts your phone's sound slider right into the notification drawer. It is an open source application and does not require any permission.
The app comes in handy when you want to store or share streaming media during a voice call. Or you can use it to just toggle background audio. It could save your life if the physical buttons on your device are not working for some reason.
DOWNLOAD ON GOOGLE PLAY
Smart Notify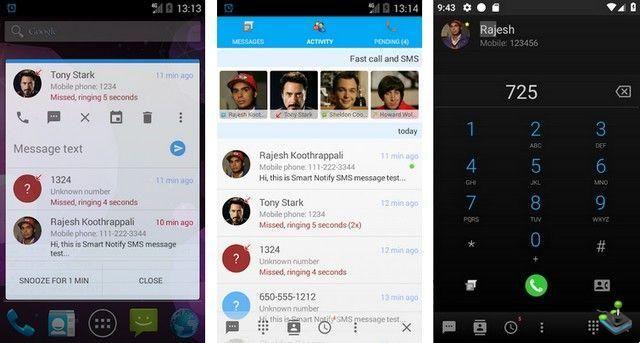 Smart Notify is an advanced call and SMS manager with popup notification. In addition to calls waiting, MMS and SMS, it also displays the duration or ringtone of missed calls, a notification of whether the battery is fully charged, loss or wifi signal detected. It works with most social apps, including Facebook, Whatsapp, and more.
The app allows you to block unwanted calls and text messages, and activate the LED flash for incoming calls or silent SMS. If you have a new message or a missed call, the smart vibration feature will vibrate the phone when you take it out of the pocket.
DOWNLOAD ON GOOGLE PLAY
If we missed any of the best notifications apps for Android, tell us about them in the comments. You can also click here to check out the best Android apps.