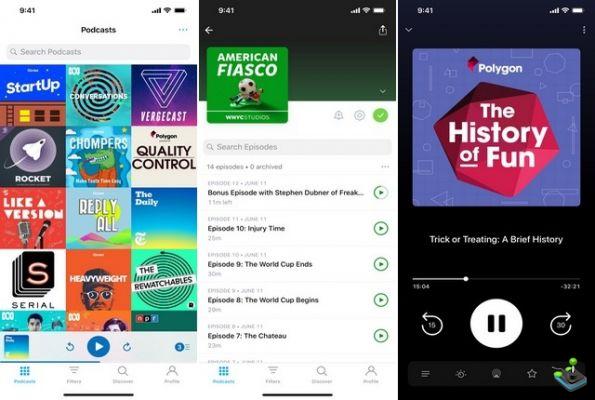 Podcasts are my favorite way to consume media. Whether I want to hear the latest news, get opinions on a new product, or just hang out listening to my favorite shows and interviews, podcasts allow me to do all of this without requiring me to pay full attention to the programs. This means I can listen to them while I'm at work or doing something else. Another thing I love about podcasts is that they're basically free and I can listen to them using any app I want. Sure, there are some premium content options, but 99% of podcasts are free and available on any app you want to use. In this article, we are going to help you with this problem by showing you the 10 best podcast apps for iPhone that you should use:
The best apps for listening to podcasts
Pocket Casts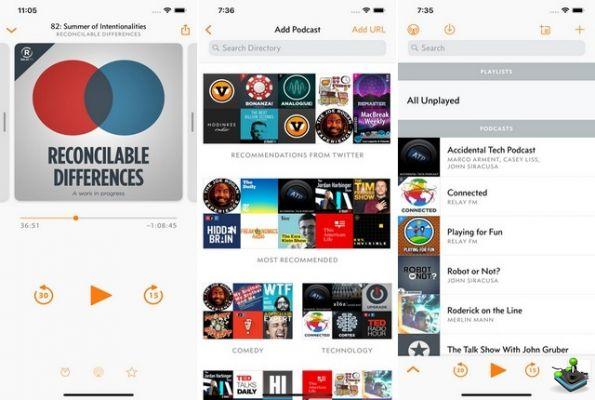 I'm going to start this list with one of the best podcast apps you can find on the App Store, and that's Pocket Casts. In fact, the app is so popular and popular that it was recently acquired by a group of some of the biggest names in podcasting, including NPR, WNYC Studios, WBEZ Chicago, and This American Life. The app was also recently updated to version 7 which brings a plethora of new features. Now, you can not only search for podcasts, but also for episodes inside them.
DOWNLOAD ON APP STORE
Overcast
Overcast is perhaps the most popular podcast app on the App Store. Created by Marco Arment, Overcast is an application that is always at the forefront of podcast technology. From Smart Speed ​​to Voice Boosting to improved Apple Watch support, Overcast is still one of the first apps, if not the first, to support these features. I like the simplistic design of Overcast, which allows users who have just downloaded the app and have never used another podcasting app to use it.
DOWNLOAD ON APP STORE
Castro Podcast Player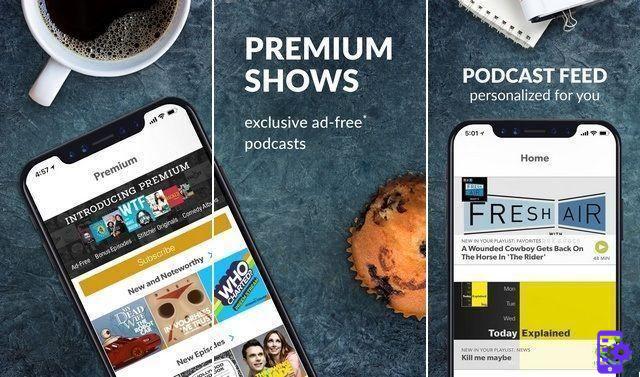 If you subscribe to a ton of podcasts and find it hard to manage the stream, Castro 3 is for you. Castro 3 brings a unique triage feature not available on any other podcast app. This feature allows you to see all new episodes and then put them in your playlist or delete them in seconds. Castro does this by using the concept of an "Inbox" which houses all the new podcast episodes you subscribe to. From there, you can use taps or drag and drop to sort those episodes. You can put them in your queue list or archive them. The whole process is quite easy and I like it.
DOWNLOAD ON APP STORE
Stitcher for Podcasts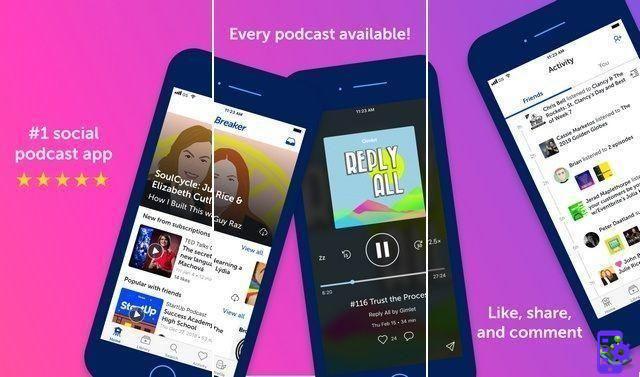 Stitcher is a great place to find and listen to exclusive podcasts and episodes you won't find anywhere else. Remember when I told you that 99% of podcasts are free, well, if you want to find the missing 1%, Stitcher is where you need to go. Although Stitcher's free app looks like any other podcast player on this list and lets you subscribe, download, and listen to podcasts, it's the premium version that excites me.
DOWNLOAD ON APP STORE
Breaker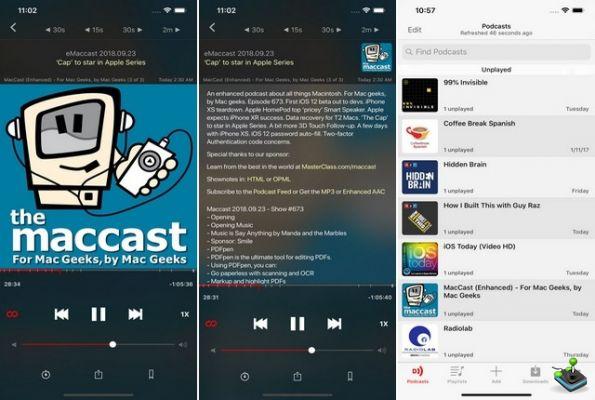 Breaker is a very capable podcast player specifically for people who love a social community. The app basically has a built-in community where everyone is allowed to comment and review podcasts and podcast episodes. The app is community-driven, which means you already find content designed for you. You can check the ratings and read reviews before trying out a podcast, which can save you a lot of time. I also love that Breaker lets you follow your friends so you can see what they're listening to and vice versa.
DOWNLOAD ON APP STORE
Downcast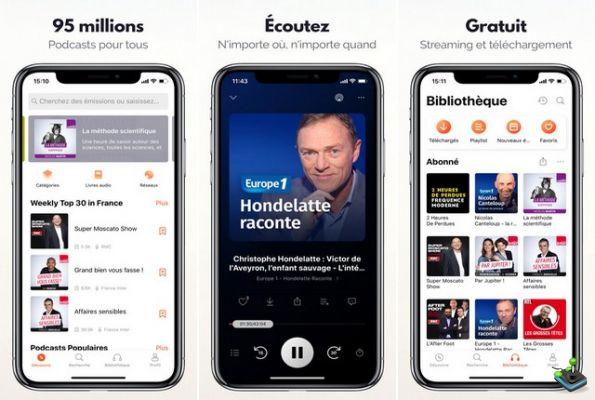 Downcast is a powerful podcast player that puts you in control of how your favorite podcasts are played. The podcast app is very powerful and works pretty well. From finding your first podcast to streaming your 100th, the app never seems to slow down. About the features, the app lets you discover new podcasts, download episodes offline, create smart playlists, speed up playback, set sleep timers, control playback on the go. help from AirPods, etc. The app even supports video podcasts if you're into that.
DOWNLOAD ON APP STORE
Castbox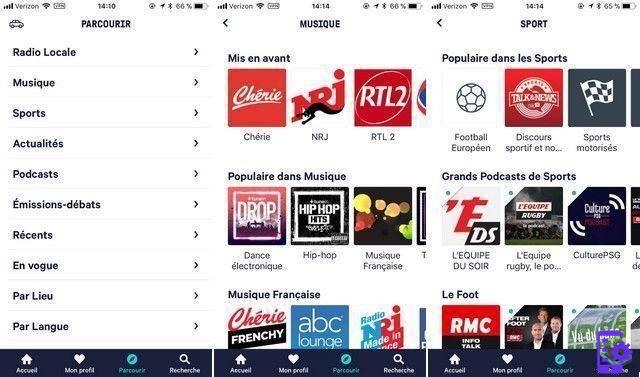 Castbox is another popular podcast player that strikes a happy medium between a social media platform and a podcast app. On Castbox, you can not only listen to your favorite podcasts, but also add your comments and likes. On the other hand, you can read user comments to find a popular podcast or episode in a podcast. I also like that aside from podcasts, Castbox also gives users access to free and classic audiobooks. They really come in handy when I travel and have plenty of time to kill.
DOWNLOAD ON APP STORE
TuneIn Radio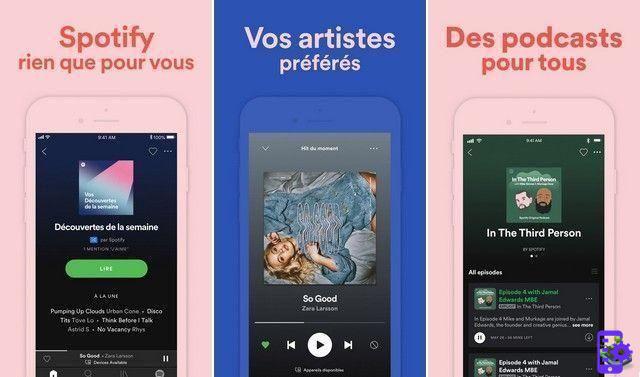 TuneIn Radio is a bit different from all the other podcast players mentioned in this list. It not only lets you listen to your favorite podcasts, but also over 100 radio stations from around the world. This is the greatest power of TuneIn Radio. With this application you can listen to both your local radio stations and all popular radio stations around the world. If you're a sports fan, you'll also appreciate the direct integration of NHL, MLB, NBA, and other sports platforms.
DOWNLOAD ON APP STORE
Spotify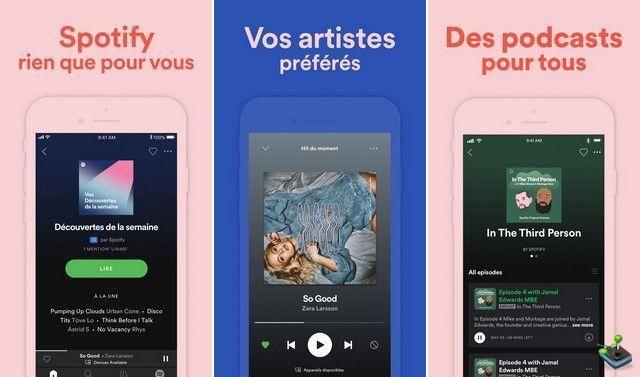 Spotify isn't necessarily a podcast app, it's primarily a music streaming service. That said, it's great for users who just enjoy the occasional podcast episode here and there and don't want to download another dedicated app for that purpose. Spotify lets you access all the podcasts you can from any other dedicated podcasting app on this list. So you don't lose anything. It's just that its user interface isn't meant to bring podcasts to the fore.
DOWNLOAD ON APP STORE
This concludes our list of the best podcast apps that you can use on your iPhone. Here you will find an application that will satisfy your needs. Let us know which is your favorite podcast player for iPhone among them. Also, if you have any suggestions, drop them in the comments below.