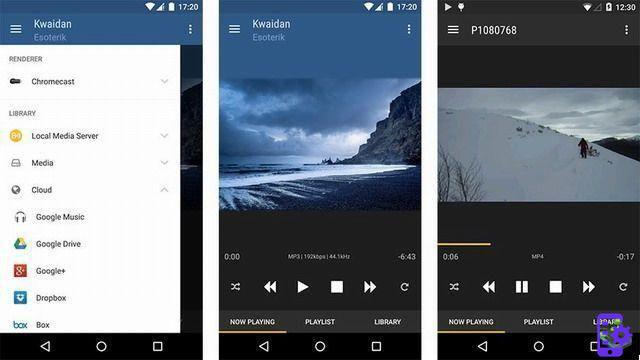 The Chromecast is probably the most popular video streaming device of all time. Although it's a small piece of hardware, it lets you connect your TV to pretty much anything in the house with a processor and that includes your Android phone. In most cases, using a Chromecast is easier than finding a way to hook your devices to your TV individually, and its cheap price point makes it almost universally accessible. If you have a Chromecast, you'll want to check out the best Chromecast apps for Android.
BubbleUPnP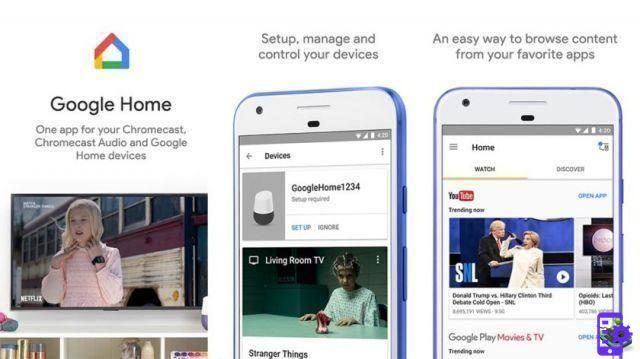 BubbleUPnP is an app that allows you to literally float your media throughout your home. It is compatible with most current gaming systems, Roku, Chromecast, mobile devices, tablets and more. That means you'll be able to stream your photos, TV shows, movies, and music to virtually any WiFi-connected device in your home. It also supports cloud. This means you can throw stuff from your Google Drive etc. to your Chromecast. It is one of the must-have Chromecast apps. You can download it for free to check before paying $4,69 for the pro version.
DOWNLOAD ON GOOGLE PLAY
Google Home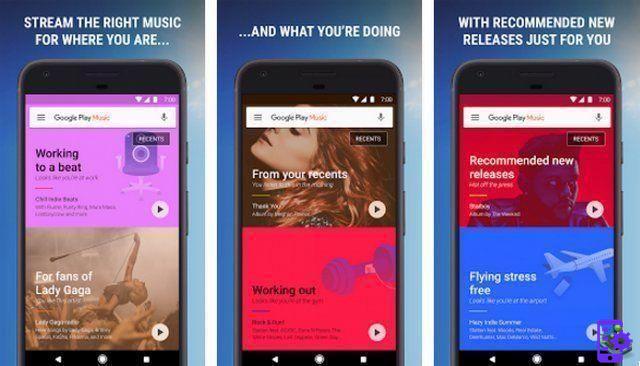 Google Home is kind of a catch-all for Chromecast apps. This is the app you will need to download to set up your Chromecast. Also, it helps you find other Chromecast apps and content. You can also use Google Home to cast your entire screen to the TV. This lets you use apps or games that aren't normally compatible with Chromecast, including browsers. You will already have this option to configure and configure your Chromecast. You might as well keep it for those other potential uses as well! It also works with Google Home, hence the name.
DOWNLOAD ON GOOGLE PLAY
Google Play Music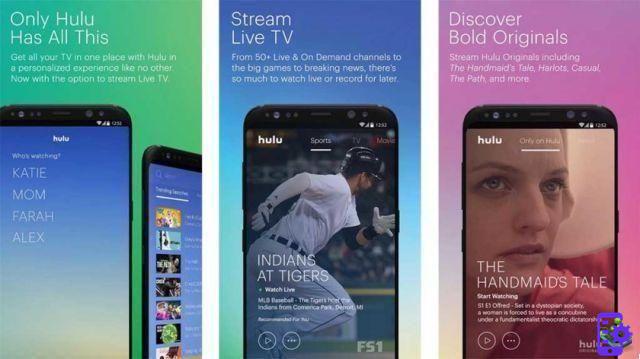 Another Google app that works great with Chromecast is Google Play Music. This one lets you upload up to 50 songs to their servers that you can stream to your Chromecast (and other places). You can also purchase their $000 per month subscription and give you access to Google Play Music radio stations and all the songs on the service with YouTube Red. The $9,99 plan is a family plan for up to six people. Finally, the app can also access and stream your locally streamed music to your Chromecast. It's a one-stop-shop for music, although the app still needs some work.
DOWNLOAD ON GOOGLE PLAY
Hulu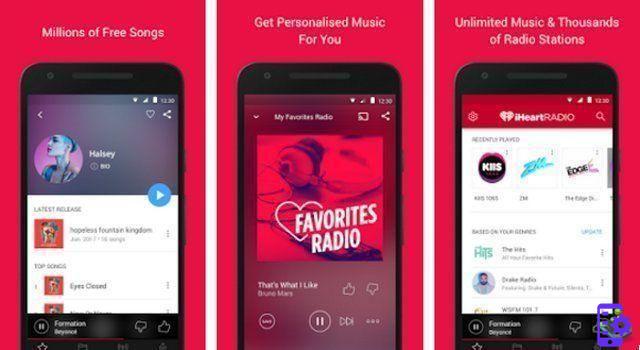 Hulu is one of the most popular Chromecast apps. It features current and modern TV shows as well as some movies. It is also a good place for anime lovers. You can put shows on a watchlist and cast it to your TV via Chromecast. They also recently launched a TV service for $39,99 per month. It includes more than 50 channels. Hulu has a small but growing selection of original content. You could certainly do worse. Chromecast support is also excellent.
DOWNLOAD ON GOOGLE PLAY
iHeartRadio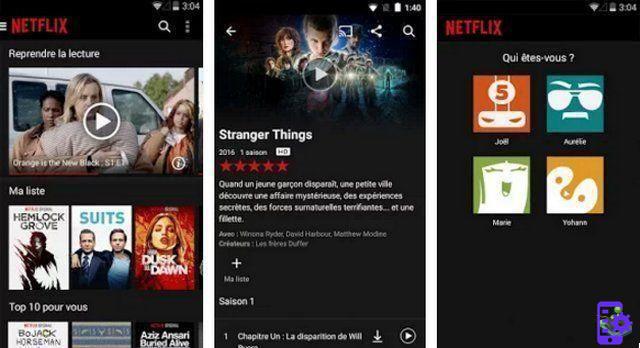 iHeartRadio is a streaming service. It works like Pandora. There are stations you can listen to that play certain types of music. There are also real radio stations that you can tap into. Of course, it also has Chromecast support. iHeartRadio is especially great around the holidays, as their vacation stations are second to none in most cases. It's completely free to use as long as you can tolerate some advertising. It is one of the best Chromecast apps for streaming random music.
DOWNLOAD ON GOOGLE PLAY
LocalCast
LocalCast is another great option for those who want to cast their locally stored media. It supports music, TV shows, movies, and images stored on your device. It works with Chromecast with any other DLNA compatible device. Like other options, it has cloud storage support so you can stream your saved media to the cloud. It can even launch PDF files if you need them. It is an advertising medium, but you can donate any amount you choose to get the pro version. Rates are between $0,99 and $21,30.
DOWNLOAD ON GOOGLE PLAY
Netflix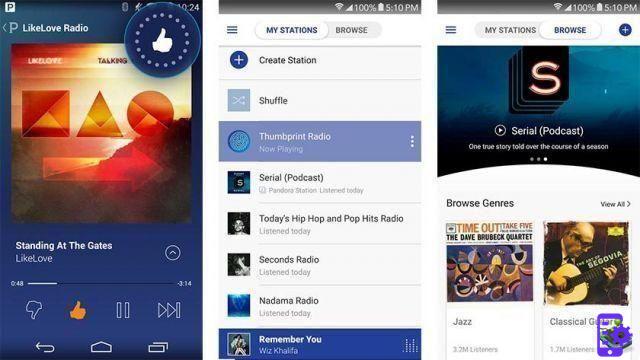 Netflix is ​​definitely one of the must-have Chromecast apps. Everyone knows what Netflix is, what it has and what it costs, there's not much new information here. It has been continuously updated and improved over the years and the developers have done well in keeping up with the latest design trends. Streaming is nearly flawless as long as your connection exists. Their selection is among the best and their original programming is considered equal to the best. It's worth it because you can usually get a free trial for signing up.
DOWNLOAD ON GOOGLE PLAY
Pandora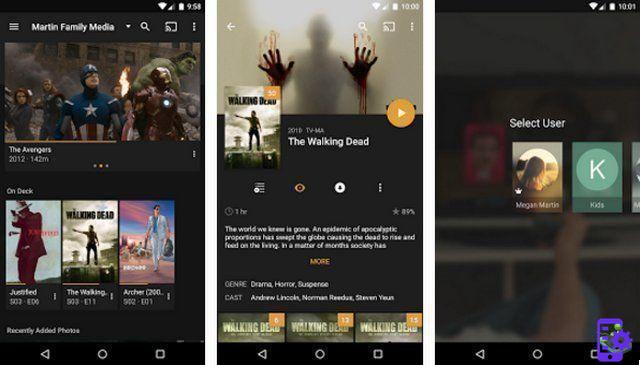 Pandora Radio is one of the most popular Chromecast apps. People have been using it for years to discover new music, listen to random radio stations based on their tastes, and more. It's simple, it works well, and it's compatible with almost everything. You can pay $4,99 per month to get rid of ads. Alternatively, you'll soon be able to get Pandora Premium for $9,99 per month. This will allow on-demand streaming of any song in their library. It's a heavy beater and a must have for Chromecast owners.
DOWNLOAD ON GOOGLE PLAY
Plex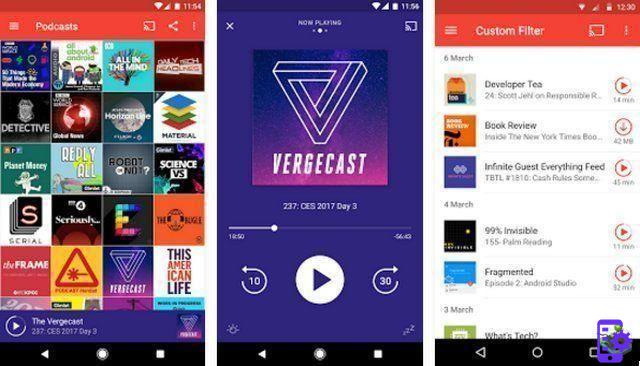 Plex has always been one of the best Chromecast apps available. It is an application that allows you to cast videos from your phone or computer to your TV via Chromecast. It takes a little time to set up, but it works great when you do. You will be able to use most features with the free version. However, you will need to unlock a small one-time fee to use the Android app. You can also get Plex Pass for $3,99 per month. This adds more services and features on top of what you can already do. It's powerful and the best way to get video from your computer to your TV without a lot of cables.
DOWNLOAD ON GOOGLE PLAY
Pocket Casts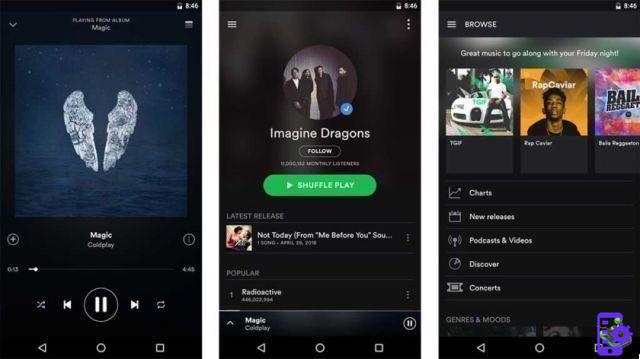 Pocket Casts is probably the best for listening to podcasts. Turns out it also has Chromecast support. There are a number of podcasts you can subscribe to. It also supports video and audio podcasts. There are also other features including a dark theme, sync support, playlists, auto-download, and more. There is no free version to try. Thus, you will have to buy it and test it within the refund period. Otherwise, it's an exceptionally well-made app and one of the Must-Get Chromecast apps for podcast fans.
DOWNLOAD ON GOOGLE PLAY
Solid Explorer
Solid Explorer is one of many file explorers. However, this one comes with Chromecast support. It's also awesome. You'll get a material design interface, dual-panel support, and all the basic features you expect from a file manager. It even supports FTP, SFPT, WebDav and SMB/CIFS protocols with cloud storage support. You can choose a 14-day free trial by downloading the app. After that, it's $1,99 to keep it for good. It's a great way to stream your locally stored content and cloud storage. It's also great for file management. Obviously.
DOWNLOAD ON GOOGLE PLAY
Spotify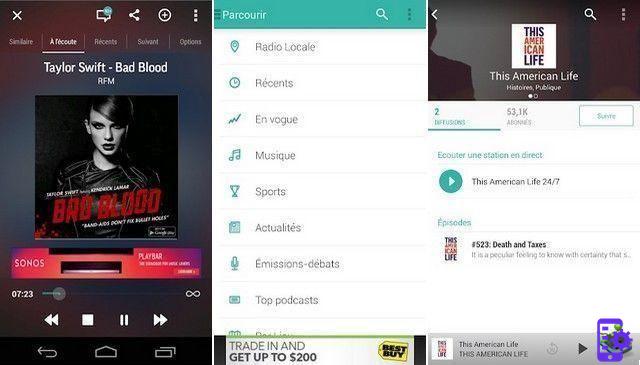 Spotify took its good time going on the bandwagon when it came to Chromecast support. However, it finally did and now it's one of the best Chromecast apps out there. The online streaming service has over 30 million tracks with different radio stations, video content, podcasts and more. He is currently the reigning king when it comes to popularity in the broadcast field. It is also compatible with most devices. The $9,99 per month plan gets you in the door while the $14,99 per month plan is their family plan (supports up to six people). They also offer student discounts.
DOWNLOAD ON GOOGLE PLAY
TuneIn Radio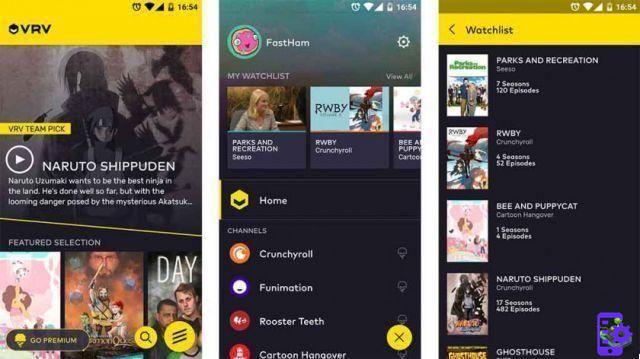 TuneIn Radio is another type of streaming app. It supports music like most. However, you can directly send tons of AM and FM radio stations, and even podcasts. It's mostly for split radio enthusiasts, though there's a bit of something for everyone. Those who go with the premium subscription can get live sports games (NFL, MLB, NBA, and NHL), 80 audiobooks, and access to 000 radio stations that are ad-free. It also removes ads from the app. It is arguably one of the best Chromecast apps for fans of talk shows, radio, podcasts, and similar content.
DOWNLOAD ON GOOGLE PLAY
VRV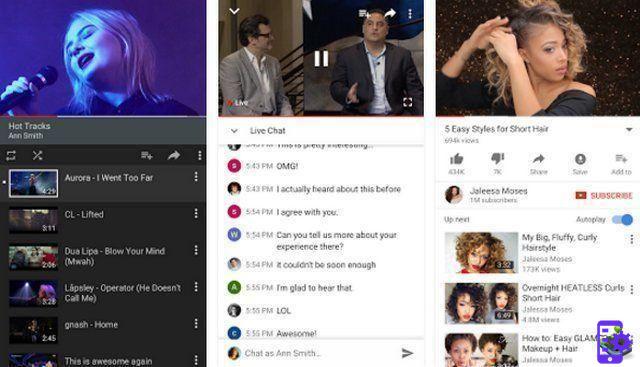 VRV is one of the newer Chromecast apps. It is a conglomeration of anime and cartoon streaming channels. Some include Crunchyroll, Funimation, Rooster Teeth, RiffTrax, and Geek & Miscellaneous. The app is new and a little buggy. Chromecast support is very good, however. This is better than getting individual subscriptions to any of these services, as the costs add up over time. The app will surely improve over time too.
DOWNLOAD ON GOOGLE PLAY
Youtube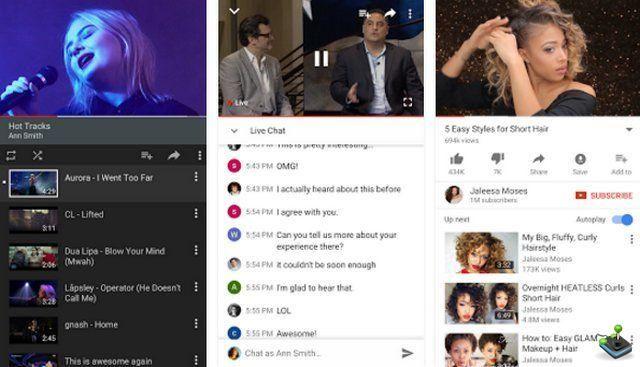 YouTube is pretty much where it's meant for video streaming. You can find tons of channels (including ours) that cover and show all kinds of content. You can find educational stuff, music, tech, entertainment, news, and all kinds of stuff. The app is free, though you can grab a Red YouTube subscription for $9,99 per month. It also lets you access the premium features of Google Play Music and it makes them a punch of a shot that's hard to beat. Everyone knows YouTube and it is definitely among the best Chromecast apps.
DOWNLOAD ON GOOGLE PLAY
If we missed any of the best Chromecast apps for Android, tell us about the reviews in the comments.