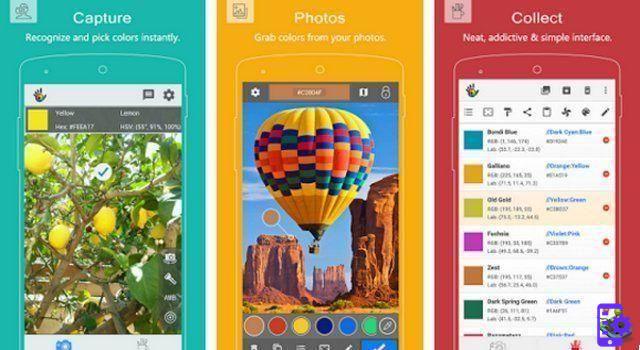 If you're remodeling or prepping your home, sooner or later you'll have to paint. You already have a color in mind, but there's only one problem; You don't know the name of the color. All you know is a blue-red color, but you know you can't go to the store with that description. The following best color matching apps will help you identify any color you come across using your phone's camera. Not only can you find the color name, but you will also get the color hex to be even more specific. Android users can use all the apps while the last three mentioned are also available on App Store for iPhone users.
The Best Color Matching Apps
1. Color Grab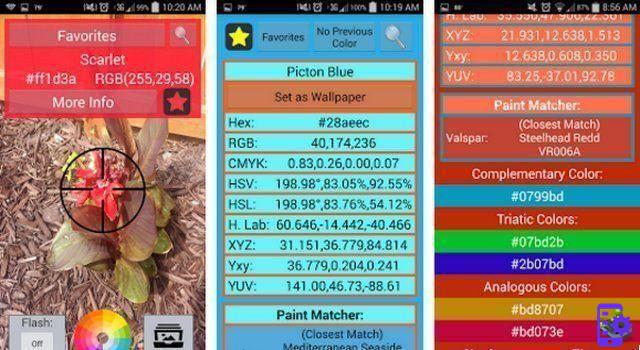 A trendy color identification app is Color Grab. The application is full of useful and useful functions such as:
Color lock indication
Real-time color measurement (color measurement)
Color Conversions
Tune Tool to fine-tune your color
After shot color analysis
Copy your selected color to clipboard
Ability to share your color with others
Paint your phone wallpaper with your chosen color
Color lock indication
Identify a color from an image
Flashlight for poorly lit areas
Zoom control
Color Grab also supports color models like HSL, Lab, CMYK, LUV, and more! There are also various export options such as GIMP, Text, Krita, Adobe Photoshop and Illustrator, sample PNG image and more.
Android
2. Color Harmony
If the first option did not convince you, you can try Color Harmony. The application is available in various languages ​​such as Spanish, English, Polish, Italian, German and Turkish.
It also gives you features like adding swatches to favorites, a variety of color modes (CMYK, RGB, HSV, RAL), support for Adobe Photoshop, creating an image-based palette, manual palette creation, color matching in camera mode, and a variety of algorithms.
Android
3. Color Capture & Identifier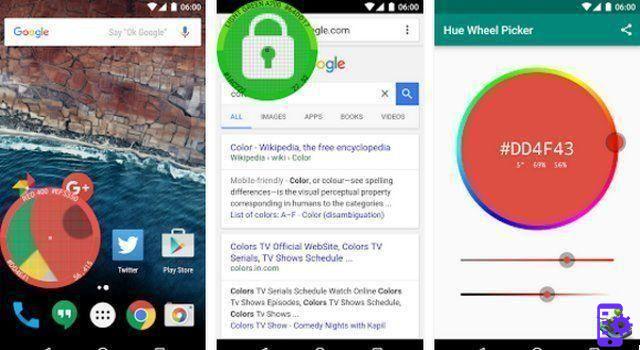 Color Capture & Identify has what it takes to help you identify any color you come across. It will use your device's camera to match that color with a name, so you can finally paint your house.
You can search colors by its HSV, RGB, CMYK, HEX, HSL, Hunter Lab, Yxy, YUV numbers. Color Capture will identify each color with the closest matching name and Valspar with the thousands of options it has in its library. With this application you can also discover complement, analogous colors, shades and tint.
Android
4. Pixolor – Live Color Picker
Unlike other apps that use your phone's camera to identify colors, this app has a different method. Pixolor is a great app if the color you want to identify is on your Android device screen. A floating circle will appear on your screen, giving you all the information you need to identify that color.
This app is designer focused since the app provides you with technical information at the pixel level. If you have poor eyesight, this app is perfect to help you identify any color. You can also share the color information through the share option. Other useful features include pin-to-zoom color picker, fine panning and tone.
Android
5. ColorSmart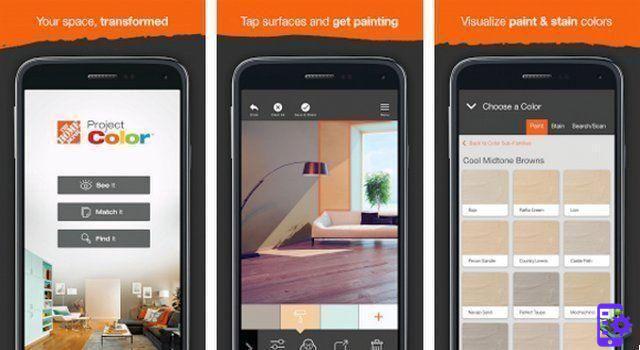 Behr is a popular paint company that not only has great paint, but a great app to help you combine colors. The app is called ColorSmart and it's very easy to use. When you first launch the app, you can preview colors, explore colors, or identify colors.
Once you've selected your color, you can save it to your favourites, save it to the app, or share it with others. You can also preview your color selection in the thumbnails of the selected room. There is also the option to match your color by taking a photo or uploading your phone's gallery.
Android IOS
6. ColorSnap
The Color Snap app is another great app from a well-known paint company like Sherwin-Williams. Just like the previous app, you can combine your color by taking a photo or uploading it to your phone's gallery.
The app automatically identifies seven colors from the image. If you need to identify more colors, you must erase a color or create a new palette. You have options to save your colors or share them.
Android IOS
7. Project Color – The Home Depot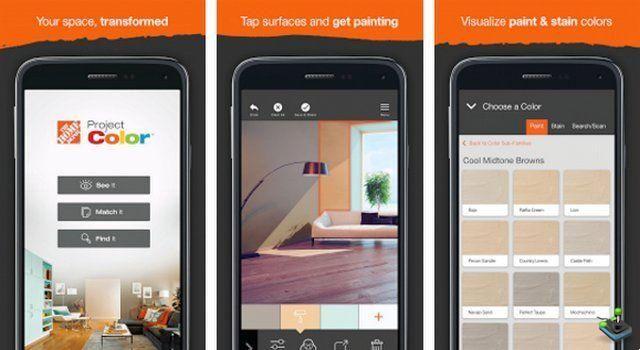 Project Color by Home Depot is another great option to match whatever color you like. You can see how the color would look on your wall, a great option in any color matching app. The app will show you a huge variety of colors you can choose from with names and all.
Take a picture and match that color with a name and code so you can easily go to the store and buy it.
Android IOS
Conclusion
With the options above, color identification has never been easier. The only problem you might have is deciding which color matching app to try first. Which do you think you are going with? Tell us your opinion in the comments.
ViaTechuntold