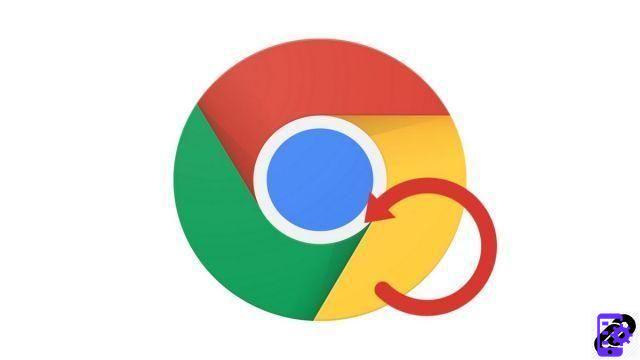 For some time, you have the impression that your internet browser is bugging or running slow? It may be time to go through the reset box to start with a clean Google Chrome configuration! But rest assured, by restoring the default settings of Google Chrome, you do not lose everything!

Indeed, your favorites, your saved passwords and your history, they will always be there. On the other hand, other settings will be reset such as the start page or the search engine, extensions will be deactivated and temporary data such as cookies will be deleted.

Ready to give Google Chrome a clean up? So, follow this tutorial to learn how to reset Google Chrome in minutes!


Reset Google Chrome
Go to Google Chrome and open it menu in the upper right corner. Then click on Parameters.



A page will then appear. Scroll down and click on advanced settings.


Scroll down again at the very bottom of the new page to the section Reset and clean. Then click on Restore Default Settings.


A dialog box opens. Then click on Reset settings.
Wait a few minutes until Google Chrome is fully reset. In the event that you are unable to open the settings menu or if the latter is no longer visible, you can uninstall the Chrome program and then reinstall it after downloading it again. That should fix the problem.
Find other tutorials to help you configure Google Chrome properly:
How to connect my Google account to Google Chrome?
How to sync my Google Chrome settings to my Google account?
How to activate or deactivate synchronization on Google Chrome?
How to install a theme on Google Chrome?
How to update Google Chrome?
How to switch to Google Chrome in French?
How do I set Google Chrome as my default browser?
How to remove Yahoo from Google Chrome?
How to remove Bing from Google Chrome?
How to change the home page on Google Chrome?
How to change the search engine on Google Chrome?