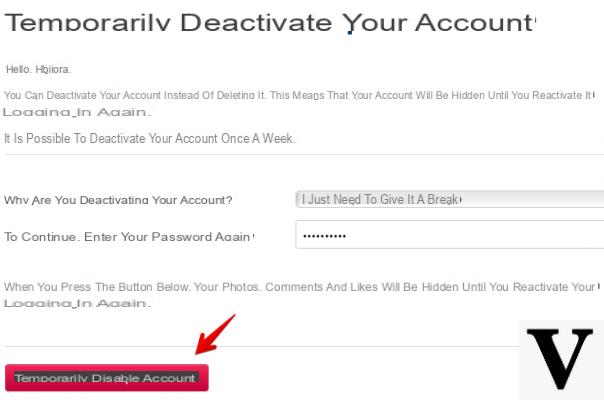 Are you tired of using Instagram? Or have you created an account in the past that has not been used? Instagram allows you to temporarily disable your account, so that you can recover it in the future. In fact, by going to permanently delete it, you will lose all the possibilities of recovering your data in case of reuse.
In this guide, therefore, we will explain how to temporarily disable Instagram in a few simple steps.
Index
Make a backup
Temporarily deactivate account
Other interesting guides
Make a backup
It is not strictly necessary to make a backup of all data, but it is advisable so that you can keep your published photos and videos safe.
We can rely on free software 4K Stogram, which allows us to save all the photos present. In this way we will be able to keep safe any photos published with our account.
To make a backup, just follow the steps below.
Download and install 4K Stogram according to your operating system;
Open the program and type your username in the search bar;
Click on Subscribe / Subscribe to start automatic downloading of photos and videos.
Temporarily deactivate account
To temporarily deactivate the profile, you need to use the web version of Instagram.
Connect to the Instagram website;
Carry out theaccesso with your account;
Click on the icon Profile, located at the top right;
Click on Edit profile;
Scroll down and click Temporarily disable my account;
Choose the reason of your choice, next to the wording Why are you deactivating your account?;
Enter the Password of the account;
Finally, click on Temporarily disable the account.
Once this is done, your account will be temporarily disabled. For reactivate it it will be enough to carry out theaccesso with our profile and authorize reactivation.
Other interesting guides
Below we propose a list of related guides that you will surely find interesting.