💰 Enter the only Telegram channel dedicated to Hardware & Gaming offers
🙋 Direct support and advice in our Telegram group
📹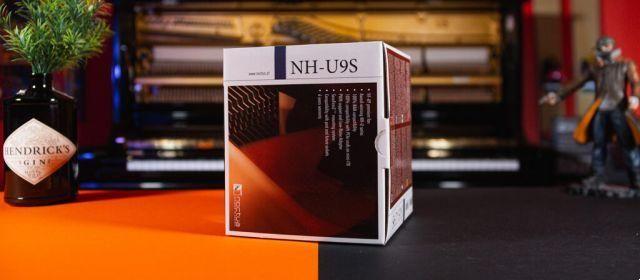 Today we take a step back in time and review a Noctua product, more precisely a Noctua NH-U9S, for an air cooler which was presented way back in 2015.
Will it still be able to stand up to newer products? We will find out together in this detailed and in-depth review!
Noctua NH-U9S Review • Box contents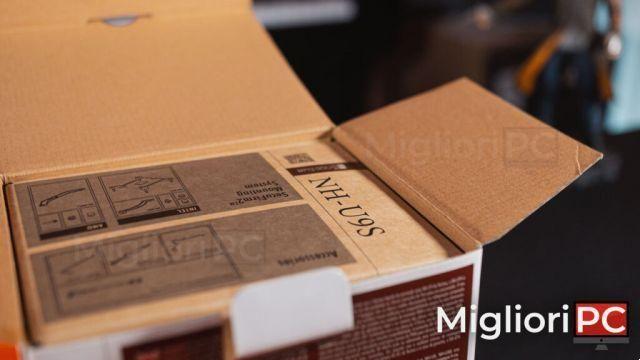 Clearly inside the well-kept package we find all the accessories for assembly / installation including a tube of excellent quality thermal paste Noctua.
We also find a screwdriver for assembly and an adapter Low noise adapter, which will change the operating speed of the main fan if used.
Obviously there will then be instruction manuals for each type of socket and all the various screws and accessories needed.
Noctua NH-U9S Review • Technical Specifications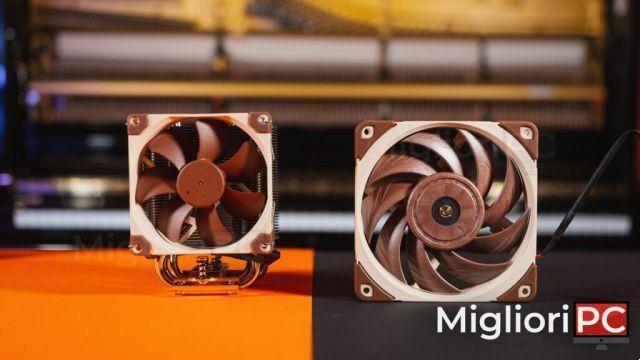 Il the dissipator at the aria di Noctua: NH-U9S it is a model that falls into the mid-range, and can be purchased below the price of 60 euros.
THENH-U9S is a compact size air cooler equipped with 5 heatpipes. As we will see later, however, these will not be sufficient to offer a dissipation that is truly in step with the times.
The single fan supplied with the heatsink is approx 90 mm, therefore rather contained compared to what we usually see.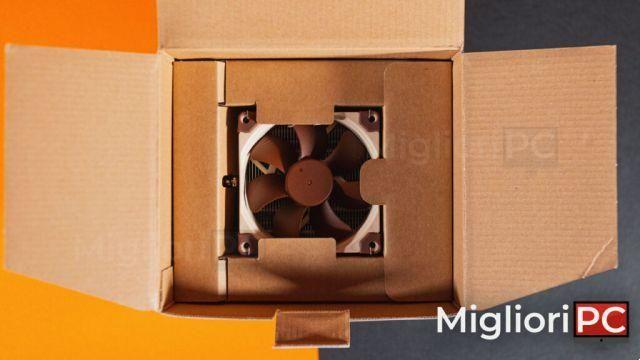 This is able to operate at a maximum speed of RPM 2000 e RPM 1500 when used with the low noise adapter, the adapter that makes the fan quieter by slightly castrating its performance.
As for noisiness this is rather imperceptible and of anti-vibration pad avoid the emission of unpleasant noises.
| | |
| --- | --- |
| Height (without and with fan) | 125 mm - 125 mm |
| Width (without and with fan) | 95 mm - 95 mm |
| Depth (without and with fan) | 68 mm - 95 mm |
| Socket compatibility | Intel LGA1200, LGA1156, LGA1155, LGA1151, LGA1150, LGA1700, LGA2066, LGA2011-0 & LGA2011-3 & AMD AM2, AM2+, AM3, AM3+, FM1, FM2, FM2+ , AM4 |
| Materials | Copper (base and heatpipes), aluminum (cooling fins), welded joints and nickel plating |
| Fan (included) | Noctua NF-A9 PWM |
| Min-max fan speed | 400 RPM – 2000 RPM (1500 RPM con LNA) |
| Warranty | 6 years |
NH-U9S Technical Specifications
La compatibility it is clearly insured for all majors socket AMD ed Intel. For those who have purchased the heatsink in recent years, if you want to use it on a new platform, just find the upgrade kit on the Noctua website.
Under this point of view Noctua it never abandons its products to themselves, even after a long time from launch.
Noctua NH-U9S Review • Test & performance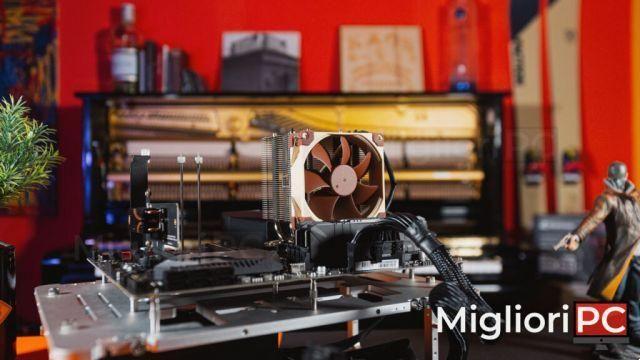 As for the side performance we must always keep in mind that this is a product presented in 2015 and that its small size make it an extremely vertical article.
It appears quite evident how in fact his own compact dimensions make it a specific choice for configurations where large heatsinks cannot be installed, such as Mini-ITXs.
In fact, the performances are not at all in line with the competition.
It would make no sense to buy this product if you do not have a configuration with skimpy spaces, we could aim for other heatsinks that instead promise us better performance.
For example (shown in yellow), we see i competitor products in same price range, albeit of completely different sizes.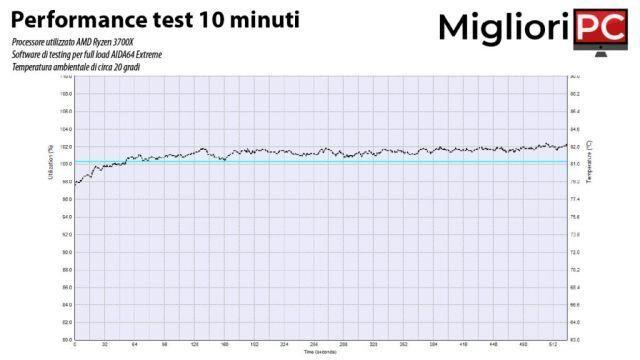 All have a price performance above the Noctua NH-U9S, the Arctic 34 Esports DUO, as well as the Freezer 50 or the Noctua NH-U12S.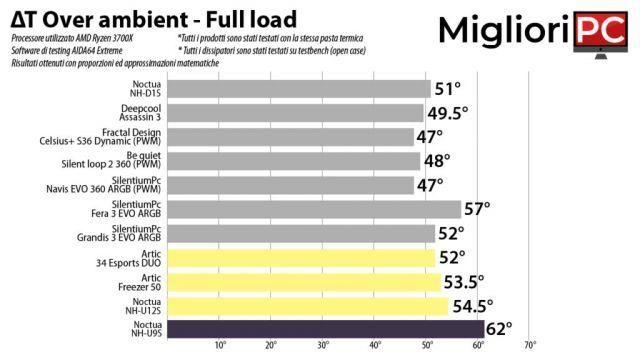 So if you are looking for a performing heatsink and you don't have space problems clearly your choice could never fall on the NH-U9S.
If you are looking for a heatsink with balanced performance extremely small dimensions then theNH-U9S it is a correct choice.
It is therefore necessary to make an analysis of the product intent to make a considered choice.
THENH-U9S it's a tiny heatsink, even as tall as a simple 120mm fan, so we'll only choose it under certain conditions where required.
Noctua NH-U9S Review • General considerations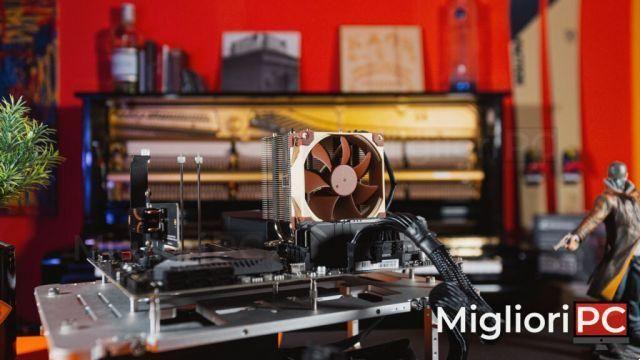 As we have seen, the NH-U9S is a very particular product: a very small heatsink with balanced performance.
Its price is certainly not demanding, but not trivial either.
This product is in a price range that undoubtedly sees many other products win from a purely performance point of view.
However, as far as performance in relation to size is concerned, it is precisely here that theNH-U9S takes hold and makes sense to be bought.
For mini-ITX configurations, for small homes with tight spaces. This is where theNH-U9S gives the best.