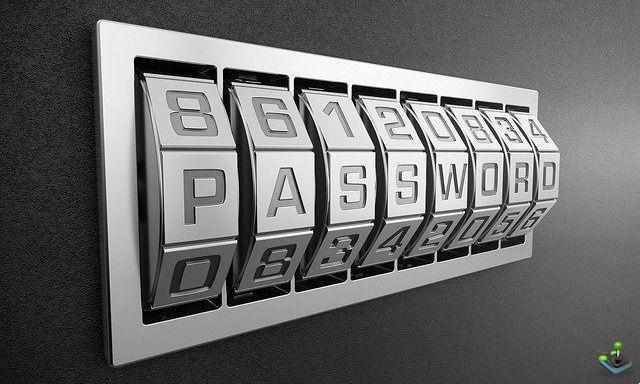 We use tons of social media platforms, services, and apps these days. It is not humanly possible to remember every password, and you cannot keep one password for all websites and services because it will not be secure. That's why it's important to have a reliable password manager app, which will remember and manage your passwords for you, and you'll get hassle-free access to your favorite apps and services. Here are the best password managers for iPhone in 2022.
Dashlane
1Password
Private Password Manager
LastPass
Bitwarden
SafeInCloud Pro
Secure+ Password Manager
RoboForm
Password Boss
Sticky Password Manager & Safe
Dashlane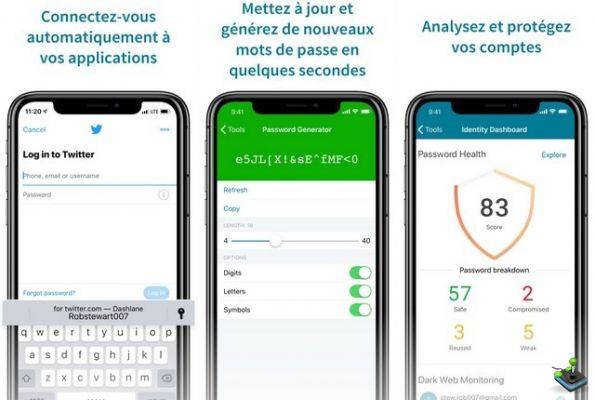 Dashlane is one of the most popular password managers. This application will help you manage all your passwords and protect them by encrypting them. It also makes your life easier by making it easier to log in to your websites and apps. You can also store your important documents and secure them in an encrypted vault. The app also provides the security breach alert if your password is used outside of this manager. You can then quickly modify it or recover it. Also, you can use the password generator to create strong passwords. It's free to use.
1Password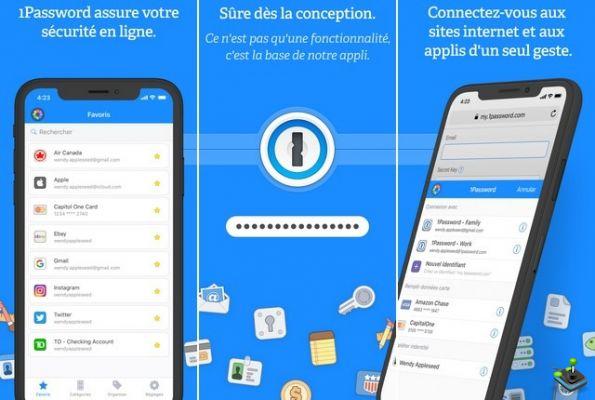 1Password is another very popular password manager that allows you to manage your passwords without any hassle. The app provides end-to-end encryption which guarantees the security of your data. You can access the application through a single master password and you can leave the rest of the management to this application. If you've lost access to your device, you can automatically lock the Remote app to protect your passwords. It's free, but there are in-app purchases.
Private Password Manager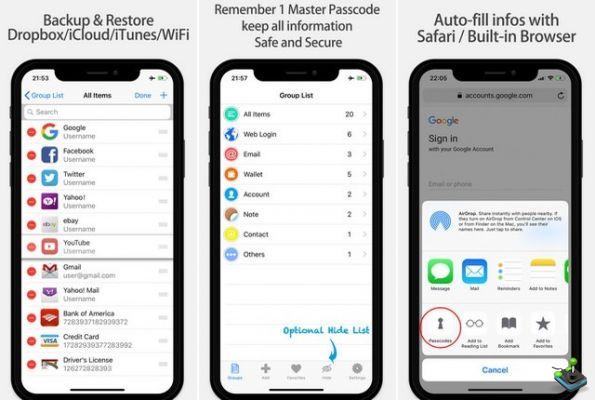 Private Password Manager is one of the best password managers you can use to manage your passwords. Just like other password managers, you can create a single master password and use that to access the rest of your passwords. You can also use Touch ID to access your passwords if you don't want to use the passcode. The best thing about this password manager is the self-destruct feature which you can use to erase entire data when your account is breached. You can use the app for free, but it comes with in-app purchases.
LastPass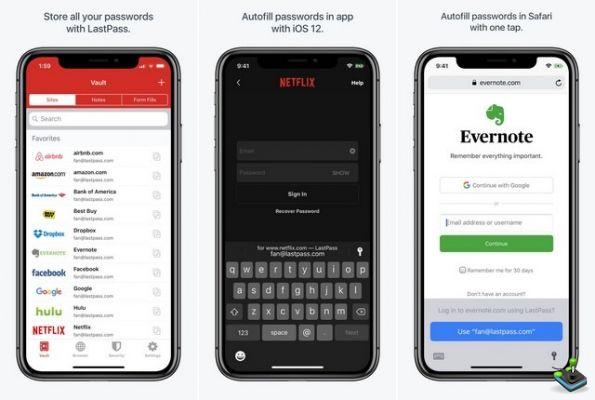 LastPass is one of the most trusted password managers recommended by tech giants like Kickstarter CEO and others. It is a premium app and it will cost you $12 per year which is very reasonable depending on the service you get here. The app comes with tons of unique features such as autofill, encrypted storage, unlimited password sharing, multi-factor authentication, and many more. If you are looking for a reliable password manager, try LastPass.
Bitwarden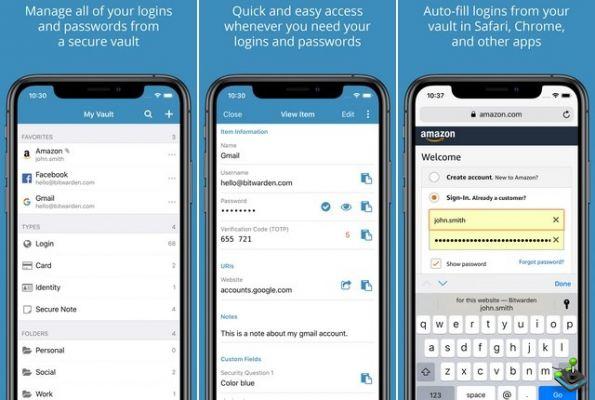 Bitwarden is an open-source password manager, which means it's completely free and you won't have to spend a dime on it. The app provides full synchronization across multiple devices. It is also available for Windows, Linux, and macOS so you can use it for your computer as well. You can also use the app to generate strong passwords. Additionally, the application uses top-of-the-line encryption technologies, such as AES-256-bit, Salted Hashing, and PBKDF2 SHA-256 encryption, to protect your passwords. It also doesn't come with any ads or limitations. You should try.
SafeInCloud Pro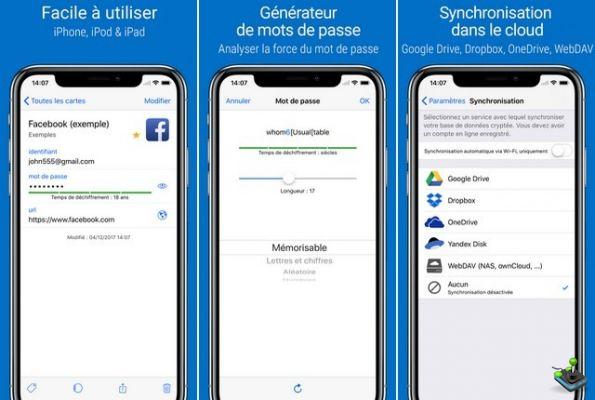 SafeInCloud Pro is another premium password manager that efficiently stores your passwords and protects them by encrypting them. The service uses 256-bit AES encryption used by armed forces and government institutions. You can also sync your passwords with cloud services like Google Drive, OneDrive, and Dropbox. SafeInCloud Pro is available for €8,99.
Secure+ Password Manager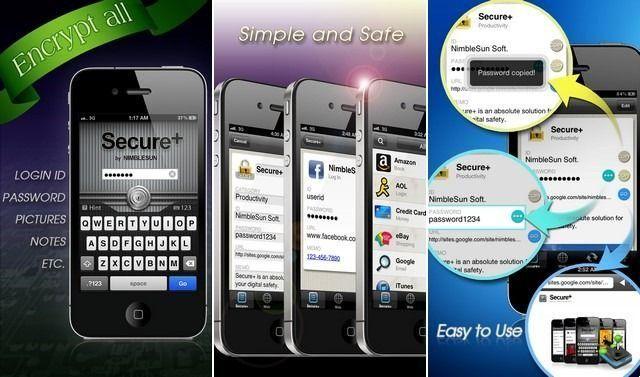 Secure+ is a less popular premium password manager than the other password managers on this list, but this one is also very reliable. The application uses the AES ecosystem to protect your passwords and prevent them from being hacked. It also allows you to keep the backup of your data on cloud services like Dropbox. Overall, Secure+ is a good password manager, but we recommend trying the other options on this list. However, if you want a simple password manager without additional features, try Secure+.
RoboForm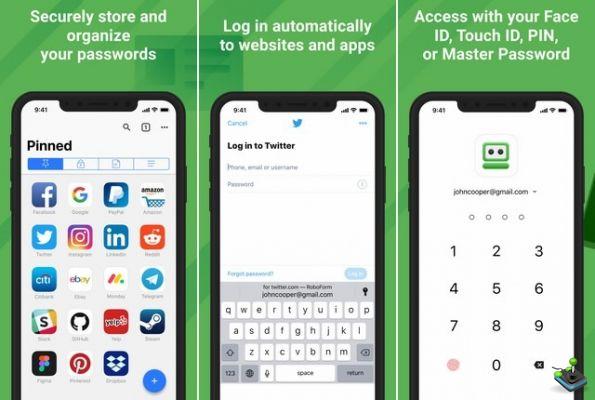 RoboForm is a relatively new password manager app with all the features you'd normally find in top-tier password managers. The app comes with two-factor authentication, unlock using Touch ID, Face ID or PIN, strong AES encryption, and master password. You can also set up a trusted contact who will access your data in an emergency. Likewise, you can sync the database across your computer and other devices you use. You can use the app for free, but it comes with in-app purchases.
Password Boss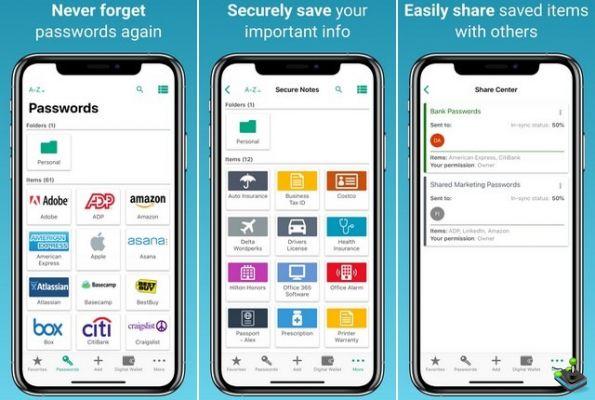 Password Boss is another new password manager, with all the features of a good password manager. It helps you manage your password and secure it using high-end encryption technologies. You also don't need to re-enter a website's password as it automatically fills in the blanks for you with details and provides hassle-free access.
Sticky Password Manager & Safe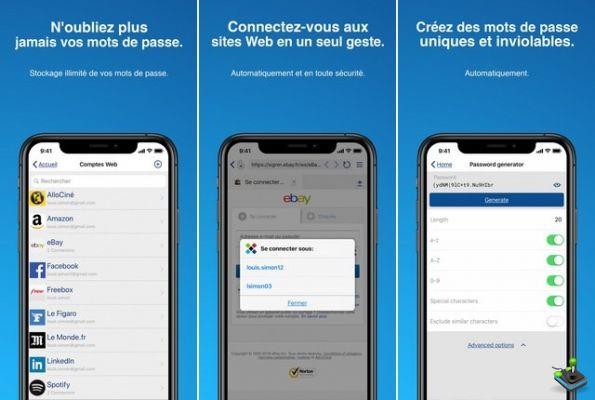 Sticky Password Manager & Safe is another reliable password manager that will secure not only your passwords, but also your credit card numbers and other important data. It uses the advanced encryption technologies to encrypt your data and also allows you to share your passwords securely. Overall, it's a good password manager, but it's still relatively new and still has a long way to go.
Conclusion
These are the 10 best password managers for iPhone in 2022. You can choose any of these password managers because they are all really good and reliable. Let us know your favorite password manager in the comment section below. You can also consult the best security apps for iphone on our website.