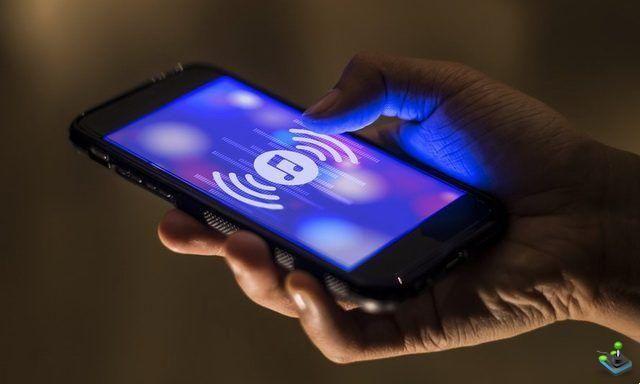 If you like to listen to music, a good offline music player is essential to improve your listening experience. A good offline music player not only offers an attractive user interface, but also allows you to easily categorize and access your music. It also supports all major music file formats and lets you fine-tune EQ so your music sounds best to your ears. There are hundreds of free and paid music players on Android. So, we present to you the list of top 10 offline music apps for Android.
The Best Offline Music Apps for Android
Amazon Music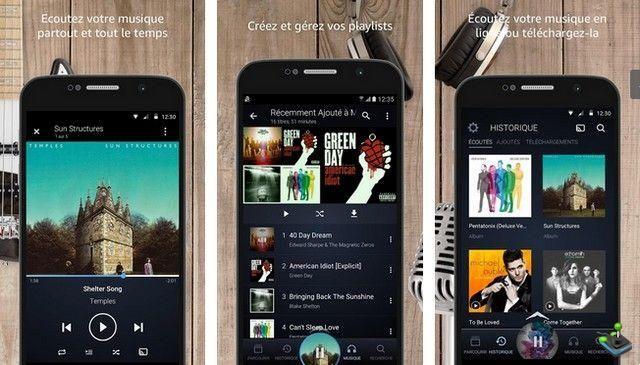 My favorite music streaming app is Amazon Music because it's basically free if you're an Amazon Premium member. Even if you don't get other Prime benefits, including Amazon Prime videos, faster delivery, and deeper discounts, you'll find Amazon Music priced on par with an Amazon Prime membership. Although the song collection is smaller than Apple Music and Google Play Music, it still contains all the popular songs and is more suitable for those who don't want to pay too much for their streaming services. Moreover, Amazon Music also allows you to download songs to your device and listen to them offline, which is very convenient.
DOWNLOAD ON GOOGLE PLAY
Google Play Music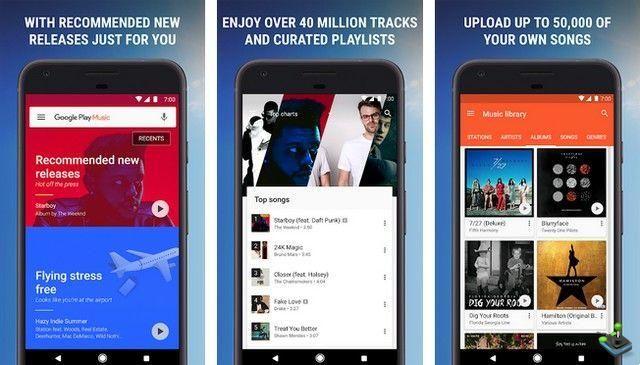 For Android users, the best music streaming service is Google Play Music. I mean, the app is already pre-installed on your device, and the service has a collection of over 40 million songs from around the world. The app is free to use with ads. However, if you want to use the offline music feature, you will need to pay a monthly subscription. My favorite thing about Google Play Music is that it not only gives me access to songs, but also podcasts and over 50 radio stations from around the world. The user interface is still pretty decent and I have no qualms recommending this service to you.
DOWNLOAD ON GOOGLE PLAY
Apple Music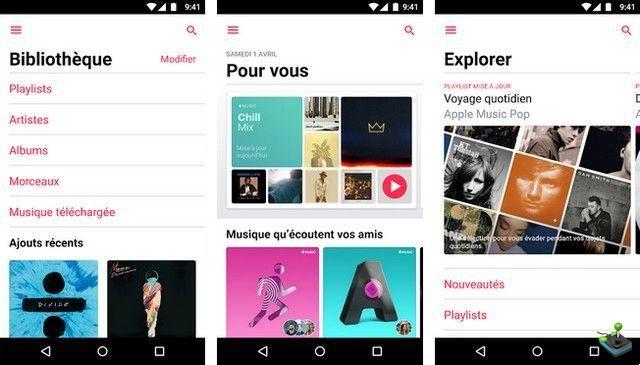 Although I don't recommend Apple Music to an Android user, it's a good option if you have a Mac or iPhone in addition to your Android device. Apple Music has one of the largest song collections of any music streaming service and often features exclusives that make the service more valuable. The reason I don't want to recommend it to Android users is because I hate its app design on Android. Other than that, I think Apple Music offers more bang for your buck even if it's a bit more expensive. Like I said, if you're part of the Apple ecosystem, you definitely have to give it a try.
DOWNLOAD ON GOOGLE PLAY
Poweramp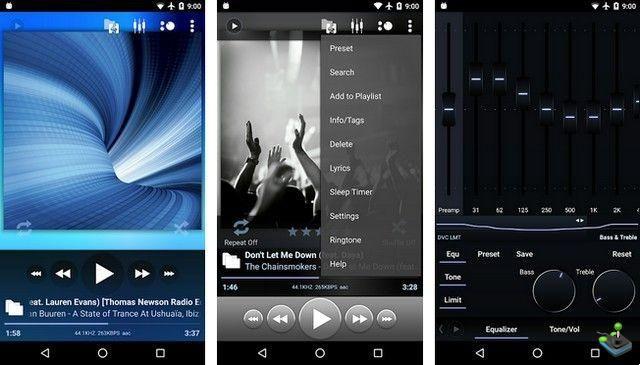 PowerAmp is one of the best and most popular offline music players you can find on the Play Store. I'm a fan of PowerAmp Music Player purely for the plethora of features it offers. Its outstanding audio enhancement features, such as its optimized 10-band graphic equalizer, stereo expansion, mono mixing, etc.
DOWNLOAD ON GOOGLE PLAY
Press Music Player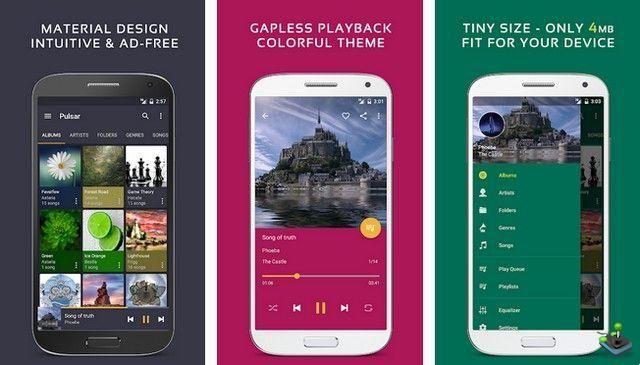 Pulsar Music Player has long been a popular offline music player on Android thanks to its beautiful interface. The app also brings a ton of features to the table including gapless playback, lyrics display, playback speed adjustment, tag editing, Chromecast support, voice control, support Android Auto, and more. I also like that it has a built-in sleep timer that lets you set it to automatically stop playing music after a certain amount of time.
DOWNLOAD ON GOOGLE PLAY
Blackplayer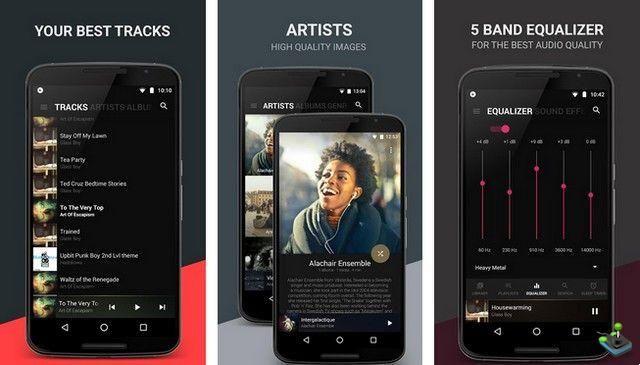 Another music player that I prefer is the BlackPlayer music player. The app features a modern, minimalist design that works well on AMOLED screens thanks to the use of deep blacks throughout the user interface. The app offers a powerful 5-band equalizer with bass boost. Other features of this app include gapless playback, album cover management, Android Auto and Wear OS support, sleep timer, and more.
DOWNLOAD ON GOOGLE PLAY
GoneMAD Music Player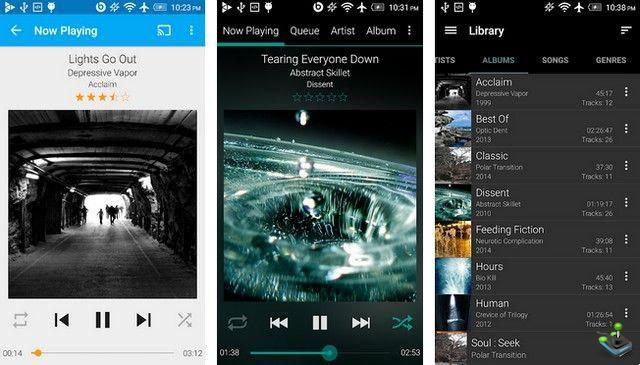 Just like PowerAmp music player, GoneMad player is also very popular and feature rich. The app has a powerful equalizer with 16 built-in presets that let you manage bass boost, balance, tempo, and more. Other app features include gapless playback, sleep timer, crossfade, cue sheet, tag editing, smart playlists, and more.
DOWNLOAD ON GOOGLE PLAY
Canaree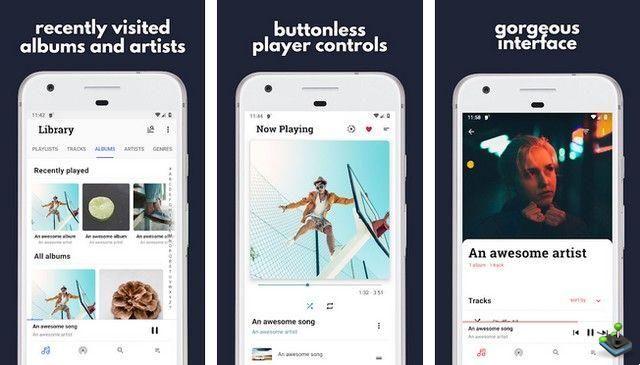 Canaree is one of the most unique offline music players on this list. First of all, the app offers a beautiful user interface that seems to be inspired by both iOS and Android's Material Design Language. As for the features, the application integrates a 5-band equalizer, crossfading and seamless playback, support for colored widgets and dark mode, support for Android Auto and Wear operating systems OS etc.
DOWNLOAD ON GOOGLE PLAY
Pi Music Player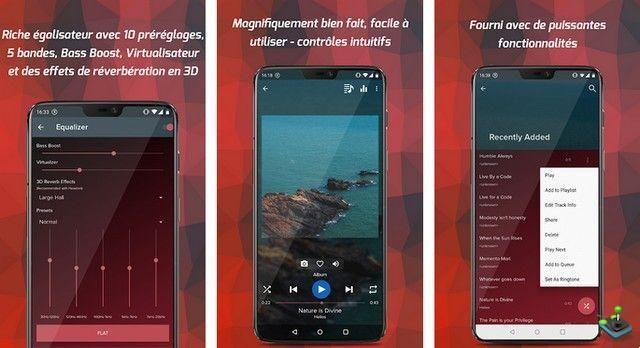 Pi Music Player is a very popular and easy to use offline music app for Android, ideal for those looking for a simple and easy to use music app. The app supports Google's Material Design Language and seamlessly integrates with the Android UI. As for the features, the app offers inbuilt 5-band equalizer, 3D reverb effects. Apart from music files, the app also supports podcasts and audiobooks, which is great for people who love stories with their music.
DOWNLOAD ON GOOGLE PLAY
music player
The last offline music app on our list is Music Player – MP3 Player, for people who prefer a colorful user interface. The app supports all audio formats and has a beautiful, very powerful equalizer with additional effects including bass, reverb, etc. Its theming engine is powerful and allows you to completely customize the look of the app. Other than that, it has all the usual features.
DOWNLOAD ON GOOGLE PLAY
Read also: The best apps to download music on Android
If we missed any of the best offline music apps for Android, tell us about it in the comments.