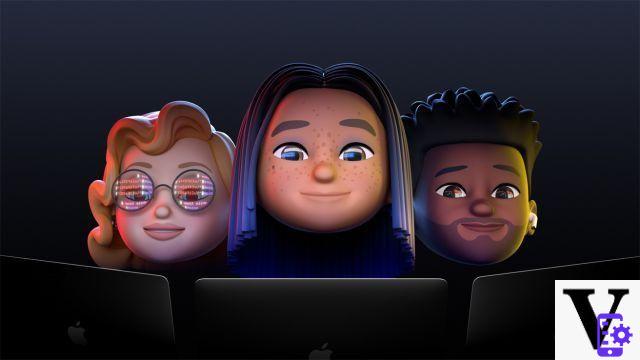 ---
In addition, on June 10th there will be the delivery of the Apple Design Awards, which as the company states in its official release, celebrate the creative art, craftsmanship and technical achievements of Apple developers. They will be streamed via the Apple Developer app and dedicated website.
As usual, Apple will hold the WWDC 7 Opening Event on Monday, June 2021, in which all the software news of the bitten apple will be presented. The keynote will be streamed on Apple's official website, Apple TV app and YouTube. Apple, during the event at 19.00, should therefore present iOS 15, iPadO 15, tvOS 15, the new watchOS 8 and the long-awaited macOS 12, the new version of the operating system for Macs. In the following months, developers will be able to test these innovations in preview, before the official release which usually takes place in the fall.
There are also rumors of possible announcements regarding new Macs, especially a new one iMac and MacBook Pro, but it is still unclear whether these new devices will really be showcased at WWDC. Apple may also disclose more information regarding the new version of its M1 chip. In any case, some rumors foresee the launch of the new MacBook Pro already for the summer. The new models, 14 "and 16", are expected to be equipped with eight high-performance cores and two high-efficiency cores, with a 16- or 32-core GPU and up to a whopping 64GB of RAM.
WWDC 2021, Apple announces the program of the event: the keynote will be on June 7th