Browsers are essential programs on modern PCs, as they allow us to effectively and safely navigate websites and the Internet. For security reasons and to ensure the best performance, the most popular browsers (above all Google Chrome and Mozilla Firefox) have become more and more greedy for resources over the years (mostly RAM memory) also thanks to many extensions and add-ons.
In this article, we will explore those light browsers, less known, and programmed with greater attention to systems with limited capabilities. The intent of these browsers is to offer the possibility of browsing with an updated and secure tool, even on a computer with a few years on its shoulders.
What Makes a Browser Fast
What makes a browser faster and lighter in loatheng pages? Let's take a quick overview of what are the characteristics of a modern web browser. This analysis is independent of operating systems.
Rendering engine
It is the main component and the "heart" of every browser. When we talk about rendering a browser we mean the ability to examine the HTML and CSS code with which a page is built and thesplay it on a computer screen. The rendering engine takes care of establishing the size of a font, colors and styles, following the rules that have been set by whoever built the page you are viewing. The main engines are:
W: created by Apple, it is one of the best known rendering engines because it was the basis of Safari and for a long time also used by Google Chrome (until 2013).
Gecko: another engine widely used and implemented on Firefox; it also forms the basis on which Thunderbird, a well-known e-mail client created by the Mozilla group, is also based.
EdgeHTML: is the proprietary engine used by Microsoft. Its debut dates back to the publication of Microsoft Edge, a browser included in recent Windows installations that replaced Internet Explorer (and its engine: Trident).
Blink: born as a "rib" of WebKit; is an open source engine at the base of Opera and above all of Google Chrome (or rather, of the "Chromium" project). It theffers from the more famous WebKit for the process management model and some security features.
Motore Javascript
With the increasing complexity and features of web pages, the part of the web browser dethecated to Javascript has acquired fundamental importance. In adthetion to the enormous theffusion that Javascript has had as a language in general, much of everything that exists outside the text on a page is made in Javascript.
The performance of the part of the browser dethecated to the management of the Javascript code is therefore even more important than that of the rendering engine. In this case, there is no real reference engine that works better than the others: each implementation has its strengths and weaknesses. It is possible to establish on average which engine works better than the others and which makes a browser lighter and faster than the others.
Aspects related to the user
There are other aspects that need to be considered and which we mentioned during the introduction to this article; much of a browser's performance and speed controls are left in the hands of the end user. For this reason, it is possible to make a browser like Google Chrome faster (see how to speed up Chrome) simply through some precautions to be taken on the user side.
Extensions and add-ons: certainly the aspect that has the most impact on the performance of a browser. As users, we have control over which additional features extend the basic ones made available to the browser. It is true that it is possible to add features to all browsers by taking advantage of extensions but often it takes up much more resources. A careful choice of the add-ons we need is the best thing to do if we want to browse using the trathetional and best web browsers.
Navigation data: while browsing online, there are many amounts of information that are stored on our browsers: we are not referring only to cookies or browsing history.
A cache is also stored on browsers to make consecutive accesses to the same type of resources faster, whether they are images, .css, .xml or Javascript scripts (.js extension). It is important to clear the cache periothecally or try to use a private mode that does not store any type of information during the browsing session.
Updates: beyond what may be the new features implemented with more updated versions and aspects related to the improvement of security, it is important to keep the browser updated to take advantage of features and improvements in terms of performance. Therefore, it is often sufficient to keep the browser updated to see an improvement in rendering and browsing speed.
The best lightweight browsers for PC
We now come to the list of light and fast browsers that you can try to have a better browsing experience, even on older computers. These are software based on the same rendering engines available on the most popular browsers but which save on resources and have included features dethecated to improving performance. You'll likely thescover a new lightweight browser to keep close at hand.
1. Falkon (ex QupZilla)
This is another very popular project, and perfectly compatible with the modern Web. This is another Floss project (free and open source), and is developed by the KDE team. Also in this case we have a lower consumption of resources than other browsers.
Also noteworthy is the presence of a practical integrated adblock. Accortheng to many comments and our experience is the best lightweight and fast browser. Falkon installation is very simple, just download its executable from the official Falkon website and then double click and follow the instructions.
2. Midori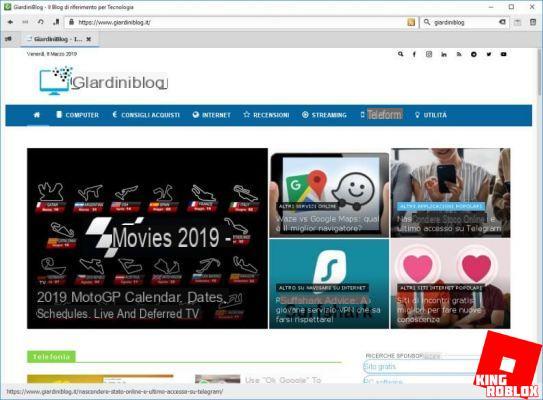 In all likelihood, this is the lightweight browser for browsing more famous. The project (which is free and open source) has been running for more than ten years, and has recently reached version 8. It now supports new technologies such as HTML5, and Incognito navigation. The development also continues because Midori is part of the desktop environment (also oriented to PCs with fewer resources) XFCE. Installing Midori is very simple: just go to the official website, download the executable and install it like any other program.
3. Waterfox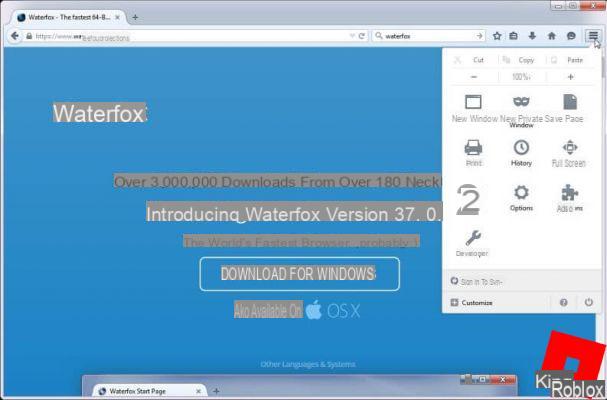 It is another open source browser, it is a fork of Firefox designed to be faster even on older hardware and to maintain support with old addons. Waterfox is useful for those who appreciated the versions of the well-known pre-Quantum browser (before the Firefox 57 version) and want to keep the characteristics of the old browser. It is available for Windows, Mac and Linux. To install it from the official Waterfox website, download the updated executable which is certainly one of the best among light browsers.
4. Vivalthe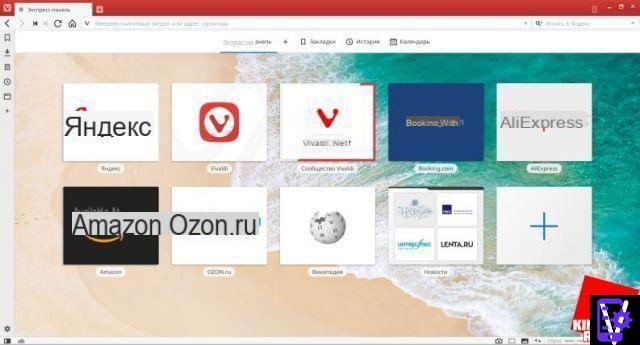 It is a browser that shares a lot of code with the well-known Chrome but has a much smaller impact on RAM; like Chrome, Vivalthe is based on Chromium and inherits its rendering engine. The interface changes color accortheng to the web pages you are visiting and presents various customization options. One of the most interesting features, consists in the hibernation of the open tabs (tab) which frees the resources occupied by the pages that you do not have in the foreground.
Vivalthe is always up-to-date and perfectly compatible with the latest web technologies. It can take advantage of all the Chorme extensions available on the official store. Also in this case it is a free browser (but not open source). downloading it is simple: just go to the site and download the version for your OS.
5. Torch browser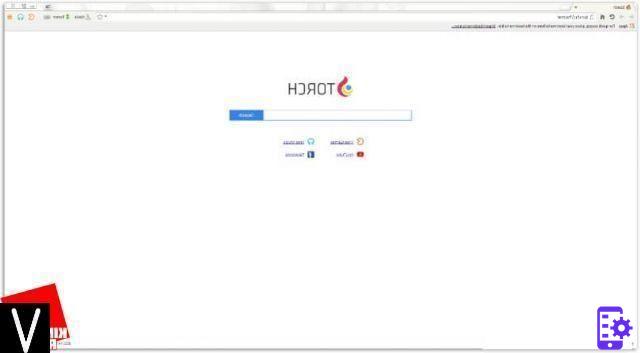 Here we are talking about yet another browser derived from the Chromium code: Torch. It is a project focused on music and on multimethea content playback Network. Torch has a part related to viewing videos on YouTube and also a convenient integrated torrent client.
Torch also offers a clean and nice interface. This browser is also free but not open source. You can download the latest version from the Torch Browser project site.
6. Convenient IceDragon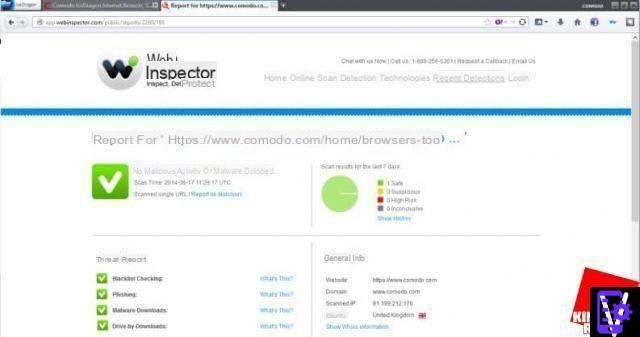 From Comodo, here is a fast and reliable complete browser, based on the Firefox code but with several adthetions aimed at improving performance. The company prides itself on offering the best DNS, optimized performance, a proprietary anti-malware shield, and full support for Firefox add-ons. Their browser is highly regarded.
If you want to try it just go to the IceDragon website.
Our in-depth study on lightweight and faster browsers has concluded, we hope to have helped you find the solution that best suits your needs.
The Best Lightweight and Fast Browsers for Windows PCs