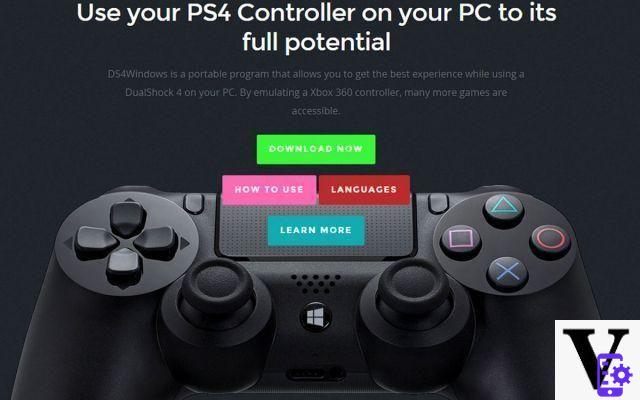 Using your PS4 controller on a PC can come in handy if you have a DualShock 4 handy and don't want to invest in accessories to play on your computer. Today, we explain how to connect the controller via USB or Bluetooth very simply.
To begin with, you will need to download a handy little piece of software called "DS4Windows". You can also download a small file that will translate the interface into of the country if you are not too familiar with Shakespeare's language.
>> Download DS4Windows <
>> Download the of the country translation pack <
Unzip the file (s). If desired, drag the translation folder into the DS4Windows folder at the root.
Then launch the software by clicking on DS4Windows. It will ask you to install the latest drivers, which you will be happy to do.
Connect your PS4 controller to the PC via USB
Once the software is launched, you simply have to plug your DualShock 4 into one of the PC's USB ports. The software should then immediately recognize the controller. By default, the buttons are well set, but you can still customize them in the "Profiles" tab. The customization of the light bar is a little extra that will appeal to tuning enthusiasts!
No need to try to control the Windows interface, it won't work. The controller will however be fully functional when you launch a game, just be sure to leave DS4Windows running in the background.
Bluetooth to connect the DualShock 4 to the PC
Another much more comfortable alternative to free yourself from wires, the Bluetooth connection. It is not much more complicated. You just need to keep pressing the button, PlayStation and Share simultaneously for a few seconds, until the light bar on the controller flashes.
Then go to the Windows settings> Devices> Bluetooth> On. You should see the controller appear that you just need to pair. Then launch DS4Windows which will also display the connected controller. As with the USB connection, be sure to keep the software on while playing.
On the same subject : How to connect headphones or headphones to the DulShock 4
There you have it, you know how to use your PS4 controller on the PC via Bluetooth or USB. Nothing really rocket science, we warned you. If you have any difficulties, feel free to ask a question in the comments. If this tutorial interested you, you will probably like to learn more about the DualSense controller on the PS5.