The Marvel movies has been able to create a universe populated by Superheroes, intergalactic wars, super technological armor, alien weapons, still managing to give it a great consistency, which is no small feat. We all have a favorite character, a movie we want to watch over and over again, weird theories about what's going to happen in the next episode. This is the real power of Marvel Super Heroes: make us dream, keep us glued to the screen and merge our universe with the MCU one.
The events six Marvel Superheroes
From comics, to the big screen and now on Disney +, Marvel has developed a historical chronology parallel to ours steeped in science fiction events. In recent years we have met many Superheroes and we have seen them juggle rescue missions and alien wars. Marvel has developed its version of the history of Planet Earth through films and TV series, intertwined with each other. With the arrival of the first episode of Loki, the series dedicated to Thor's half-brother is crazy the desire to run marathons and pick up the thread of history. So today we decided to celebrate this flashback with 10 Marvel-themed gadgets that Super Hero fans will love.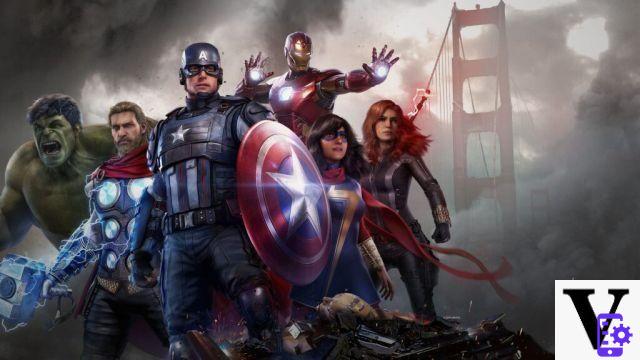 If you are in the mood to make up for a marathon on Disney + remember to follow correct Marvel movie viewing order, so as to better understand MCU.
The Amazon Prime Video documentary
Okay, it's not a real gadget but it's something we think Marvel Super Heroes fans need to see. The documentary "Marvel Stories" reconstructs the history of "House of ideas". Through the testimonials of personalities such as Mark Millar, the directors Philippe Guedj and Philippe Roure one wonders how Marvel has been reborn from its ashes twice. The first when at the end of the 90s, after having declared bankruptcy, it had a new golden age thanks to the arrival of new lenders. The second, at the cine-television level, in recent years Marvel has always been very busy in highly successful film productions. You can see this documentary on Amazon Prime Video.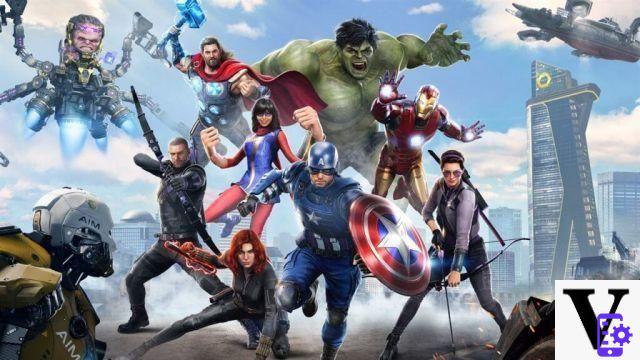 Not sure what to watch tonight? Subscribe to the Telegram channel to receive suggestions
The LEGO Marvel buildings
LEGOs are beautiful, Marvel movies too… imagine the two together! There are really many sets of LEGO constructions and Marvel theme, perfect for Superhero fans. In addition to being a fun pastime, it allows you to build a real collector's item to be kept exposed, realistic and detailed.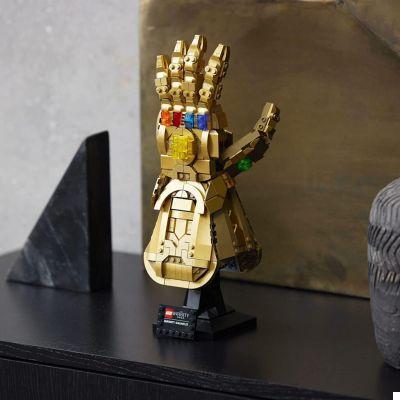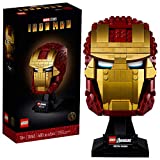 LEGO Super Heroes Iron Man Helmet, Building Set for ...
Detailed Iron Man helmet for adults to build and display
The ideal set to relive the epic scenes from Marvel movies
Reproduce the unmistakable features and details of Iron Man's helmet
51,99 EUR Buy on Amazon Offer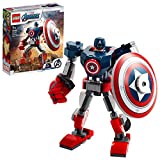 LEGO Super Heroes Marvel Avengers Mech Armor of Ca ...
The Classic LEGO Marvel Avengers Captain America Mech Armor Set (76168) makes a great superhero gift; this...
Includes a Captain America minifigure and a buildable mech with a large shield that attaches to one hand and a ...
Kids open the mech cabin, place the Captain America minifigure inside it and can save the ...
9,90 EUR −4% 9,49 EUR Buy on Amazon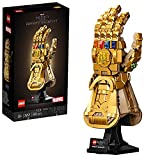 LEGO Super Heroes Marvel Thanos Infinity Gauntlet, ...
Take a break and immerse yourself in the construction of the iconic Infinity Gauntlet with Infinity Stones and placed ...
This model of the Golden Thanos Glove forever captures the gripping style of the Marvel Studios Avengers movies: ...
This impressive LEGO homage to the Marvel Avengers movies features the Infinity Gauntlet with movable fingers and colors ...
69,99 EUR Buy on Amazon

The puzzle with Marvel Superheroes
Un 1000 piece puzzle to compose a poster depicting i Superheroes MarveL. Made of sturdy material, with high-quality stylized graphics and bright colors, this puzzle encompasses all the most beloved characters from the Marvel universe. If you know any fans this is the perfect gift for the next birthday.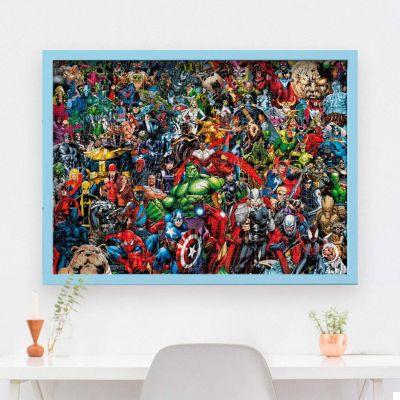 Discount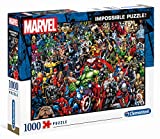 Clementoni Marvel Impossible Puzzle, Neutral Color, 1000 ...
Puzzle 1000 pieces
The most evocative images, the quality of the print, the precision of the joints, the robustness and the preciousness of the ...
All this is the Clementoni Puzzle: an elegant puzzle line, created for those with a passion for details
13,90 EUR −7% 12,99 EUR Buy on Amazon
A driving companion
What about a small Deadpool to keep on the car dashboard? A fun gadget to make the car more humorous and personalized. On Aliexpress you can find it for about 3,50 euros, very little. Shipping costs are a bit long but it's worth it given the price. In our opinion, it is a great replacement for chiwawa dolls that swing their heads.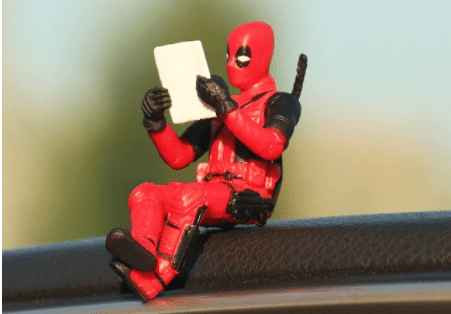 Marvel's slippers
Summer is coming and a couple of swimming pool slippers it never hurts, especially if they are signed The Marvel movies. You can find them from Pull & Bear and also on the website of Asos, where there are actually so many other Marvel things. In this case the sizes available are for men, from size 6 uk onwards, made of polyurethane.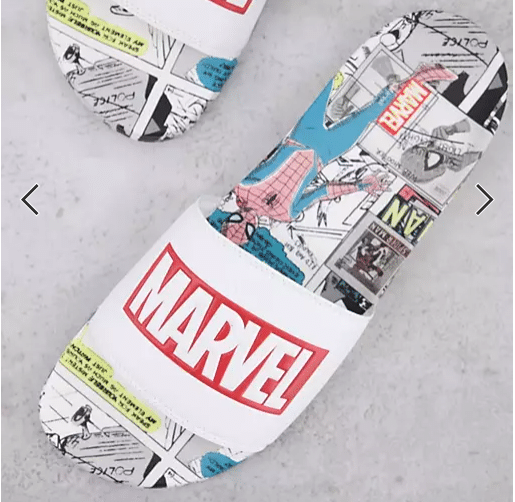 The Marvel Superheroes sweatshirt
A soft long-sleeved t-shirt 100% cotton, white with Marvel Super Heroes printed on it, all fans should have it. You can find it on Asos, in the men's section available in many sizes. As much as people criticize whoever wears Superhero T-shirts, we think there's no age to be cool.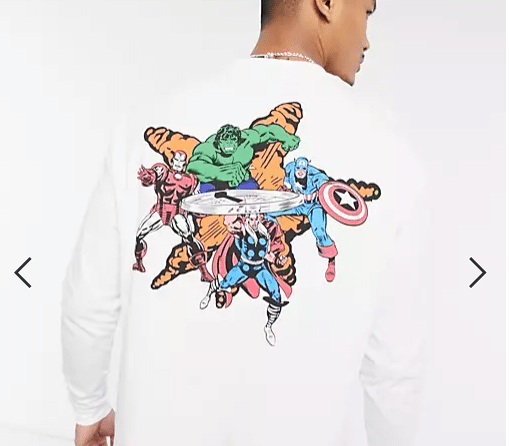 Marvel T-shirt with i Supereroi
Su Aliexpress, for less than 5 euros, you can find lots of Marvel themed t-shirts. With white or black bases, they have the logo printed above in different variations, all truly original. Our favorites are the ones that also have a superhero printed on. Which one do you like best?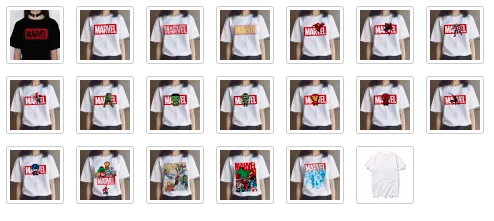 A particular bedroom light
Also on Aliexpress you can find some really fun bedroom lights. You all know the Marvel superhero weapons no? Here imagine that one of their weapons crashes into your wall. This is the most appropriate description of the bedroom lamps available on Aliexpress.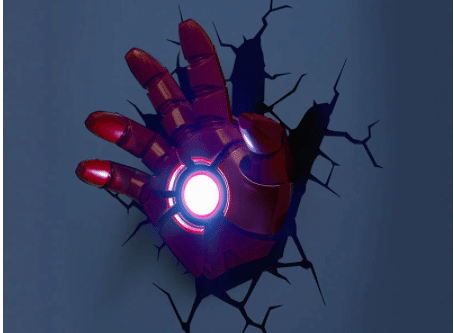 Thor's bottle opener
If you feel a little Viking inside then thebottle opener in the shape of Thor's hammer you must have it. To open a beer, but also to use as a keychain. It is a stylish and witty little accessory. If you have a group of friends who are a bit nerdy and equally Marvel lovers, with this gadget you will be the coolest in the company.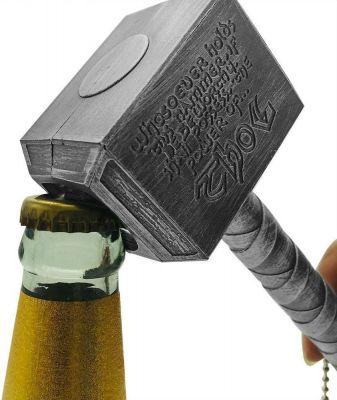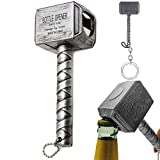 Thor Hammer Beer Bottle Opener & Mini Hammer Keychain, ...
Quality Material - This bottle opener is made of ABS + metal, although used to open nuts or other ...
Scope - It is able to organize informal or formal dinner at home, KTV, bar, restaurant and hotel.
Hanging chain: You can hang it on the wall using the useful hanging chain in the bottle opener or put it upside down on the ...
15,99 EUR Buy on Amazon
The cup for coffee lovers
For fans of Marvel Super Heroes and coffee in the morning, one themed mug will help you wake up. Mugs are among the most loved and popular gadgets ever, a timeless classic and in fact they never lose their charm. Maybe drinking from this cup who knows who doesn't have the super power to be energetic and eager even in the early morning (if it works, write us an email, thanks).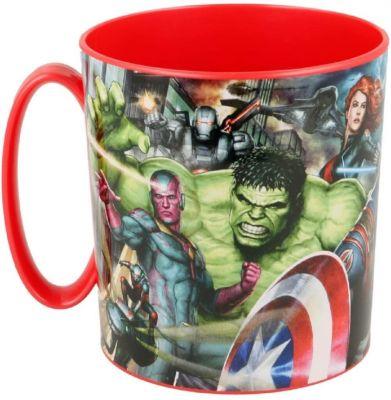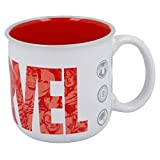 Little Flight Marvel 400ML Ceramic Mug for Beverage ...
MARVEL ceramic mug
Capacity 400 ml
Original licensed product
11,99 EUR Buy on Amazon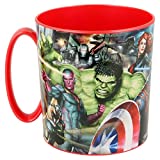 ALMACENESADAN 2242; Avengers microwave mug; capacity...
2242; Avengers microwave cup; capacity 350 ml; plastic product; No BPA.
11,99 EUR Buy on Amazon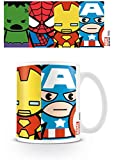 Pyramid International Marvel Kawaii Tazza in Ceramica...
Kawaii-Ceramic mug, motif: Marvel Avengers
Comes in presentation box
Officially licensed mug
11,73 EUR Buy on Amazon
We have an incredible desire to look at all the Marvel movies and buy practically the whole list of gadgets above. Are you a fan of Superheroes? What's your favorite Marvel movie? Write us in the comments
Tagsaliexpress asos avenger disney gadget LEGO Marvel 10 Marvel gadgets for Superhero lovers