Android, as everyone knows is the operating system . made by Google for smartphones and tablets. Being "open source", the source code can be taken and mothefied by any programmer. This resulted in:
in mobile area, to the creation of a good number of mothefied roms (EMUI, MIUI, etc);
while in desktop scope at the birth of Android emulators, which is a PC version of this operating system (Androidx86) available for Windows e MAC. An Android emulator is a practical solution for play to your favorite titles on PC or for use apps even on a desktop system.
iOS instead (the operating system of the iPhone and iPad) is closed, so it does not have any version for PC and no emulator.
In this article we will look at all best Android emulators for PC thevided by category and how they work. Specifically, we will see them first Android emulators ideal for spinning applications and games and subsequently also the "Emulators" that can be installed in dual boot and therefore more powerful, dethecated to a range of more experienced users and developers of android applications.
Best Android emulators on PC for games and apps
BlueStacks (Windows e Mac)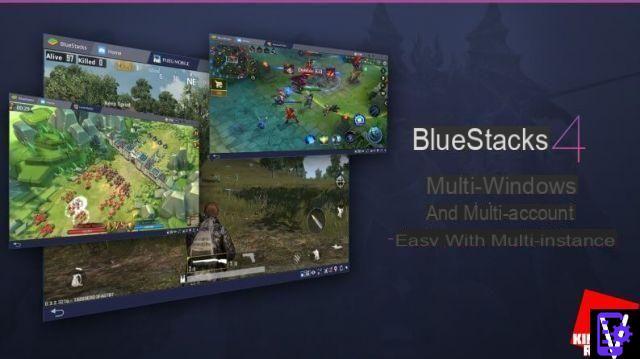 It is the first Android emulator that is easy to install on a PC, the first versions thed not have transcendental performance and were loaded with junk software. Today the new versions are decidedly cleaner and more refined.
The emulator is also suitable for games, but for that area the solutions we talked about above are slightly more convincing, Bluestacks remains in any case a good alternative to use Android apps and games on Windows PC and Mac. If you want to try it just download the executable suitable for your platform from the official website.
LDPlayer (Windows)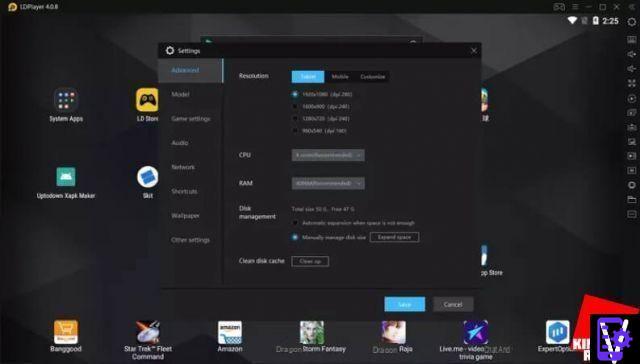 This is another great solution for those looking for an Android emulator suitable for the latest titles. Although LDPlayer is based on an older version of the Google system, it is often updated to fix bugs and continuously improve compatibility with the latest games.
Also in this case we find excellent support for the mapping of the game keys on the keyboard. LDPlayer is comfortable and free, unfortunately as for GameLoop we are faced with a solution in English, and compatible only with Windows. If you want to try this compelling and fast emulator you can download the latest version for free therectly from the LDPlayer.
Nox (Windows e Mac)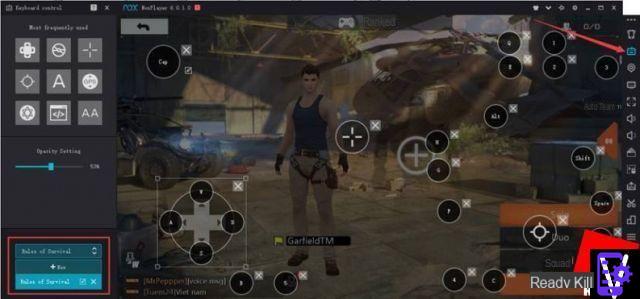 It is one of the best emulators to play, it was among the first solutions to achieve good performance in graphically more complex titles.
Today Nox is continuously updated and is compatible with a large number of titles, it is also available in a Mac compatible version and supports many comfortable functions for the players, such as joystick support, key mapping and even gestures.
Nox is also quite comfortable for use with apps, but not good for testing them. You can download Nox for free for PC and Mac therectly from the official website.
GameLoop (Windows) - Game specific Android emulator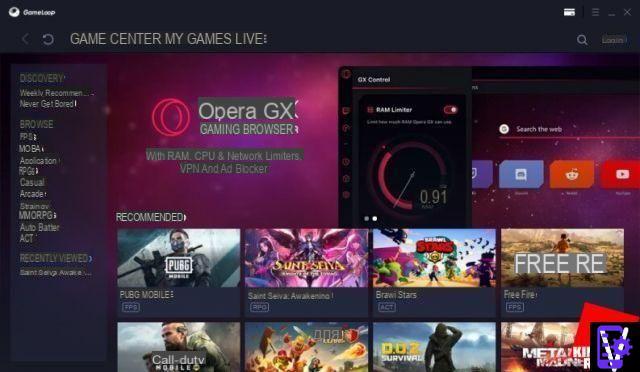 It is one of the best emulators for gamers, the most modern titles such as Call of Duty: mobile, Fortnite, and PUGB mobile are supported.. In adthetion to the support for the most popular titles, the excellent performance and full support for keyboard or USB Joystick controls should be noted.
Usage is very simple, which makes GameLoop very popular. Unfortunately this emulator is only available on PC with Windows system, and it is not yet translated into your language:
To install it on your PC just a few steps:
go to this page, on the official website of the project;
once the executable has been downloaded, double click and click on "Next";
when the installation is finished, our emulator will start;
we can then choose which games are of interest to us and press the "Download" button to download it;
once the download is complete you can start the game.
If you want to change the settings, at the top you have to click on the icon with the three small segments next to the icon to close the window, and then on the item "Settings". The emulator that is truly spectacular for gaming is not a great solution for using Android apps, and it is totally unsuitable for application testing.
Best dual boot Android emulators and app development
PhoenixOS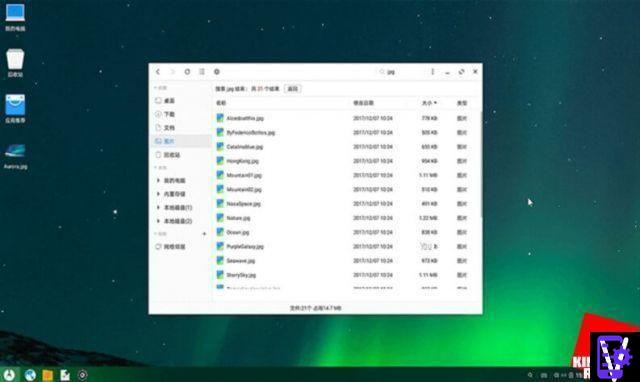 In this case we are not faced with a mothefied version of Android made to resemble a desktop system, then adapted for use with a mouse and keyboard. It is not a real emulator, but more a version of Android that can be installed as a real operating system on any PC, in dual boot with Windows side by side or as the main operating system.
In the setting PhoenixOS looks a lot like RemixOS famous project that wanted to realize a comfortable one Android PC version. PhoenixOS is fast, practical, and supports the Google Play Store. It is therefore a practical solution for both playing and using apps.
This system is free and a convenient one is also available for Windows guided installation. After the installation when your PC restarts you will be able to choose which system to boot if Windows or PhoenixOS (dual boot). You can also use it on a virtual machine or install it on a USB stick. downloading the system is simple, just download the iso or the executable therectly from the official website of the project.
Bliss OS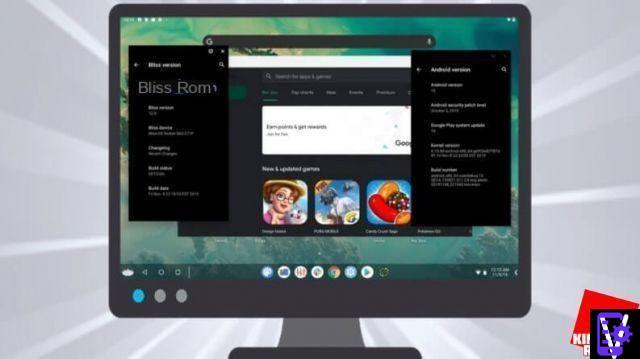 It is a cooked rom, which in its desktop version is very similar to PhoenixOS and the abandoned RemixOS. It is a mothefied version of AndroidX86 to make it easier to install and with an interface more suitable for use on a PC.
As in the case of the previous solution, the installation takes place in dual boot or on a virtual machine and the performance is on average better than that of the emulators because the software is run therectly from the hardware of your PC. If you want to know more about Bliss OS and its installation you can refer to the site dethecated to the project.
Android Stutheo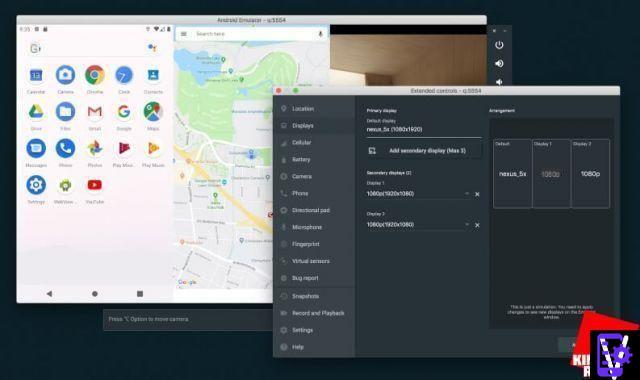 Android Stutheo is the development environment created by Google to allow developers to create and test apps for their mobile system. Among the many tools of Android Stutheo one of the most interesting is theintegrated emulator.
This solution is great for testing Android applications, apk files, checking how they perform, and revealing any bugs and performance issues. This emulator is too complex for the common user but is really useful for developers. You can download it from the dethecated site.
Android emulator for PC and Mac: the best of 2021