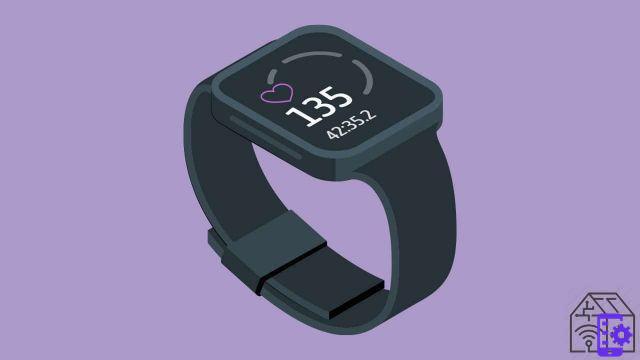 best smartwatch
You are looking for the best smartwatch to monitor your health and physical activity, to receive notifications and even to answer calls from your wrist? Our buying guide will help you choose the right device, also based on the range of price.
Best smartwatch | April 2022: our guide
We have divided our selection into five price ranges, ranging from a few tens of euros up to a few hundred. This is because the features range from count steps and receive notifications only, while others are small "wrist smartphones" with a thousand functions. Especially for the more expensive models, it might be convenient to take advantage of promotions like those of the Black Friday. (The prices we report here do not take into account these discounts, they may vary).
But let's not delay any further: let's discover our selection of the best smartwatches in circulation, divided into price ranges.
The best smartwatches under 50 euros
In this range we find devices a half between smartwatches and "smart bands": Smaller screens and limited functions. If you need above all to monitor your physical activity and track your workouts, perhaps by receiving notifications from your smartphone (but without responding), you can save money and find products with a battery that lasts a long time.
Xiaomi Mi Band 6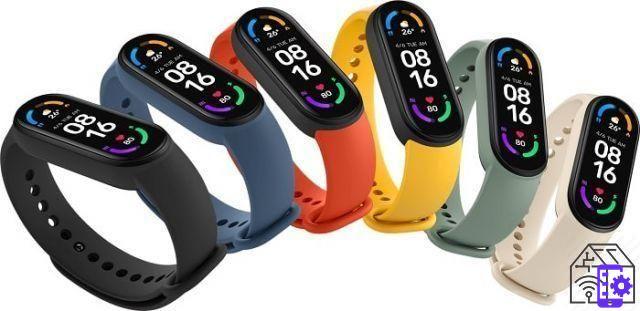 The new version of Xiaomi Mi Band 6 maintains what made this line one of the most chosen: quality and low price sports surveys. You can count steps, record sports, measure blood oxygenation. But also find functions as a smartwatch such as call notifications and the ability to fire remotely with your smartphone. All while spending very little.
Find out more in our review.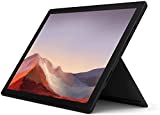 Microsoft Surface Pro 7, Core i5, RAM 8 GB, SSD 256 GB, Nero
999,99 EUR Buy on Amazon
Amazfit bip s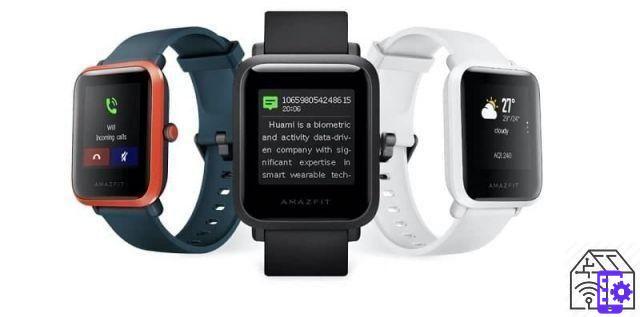 This smartwatch weighing only 31 grams has the'autonomy of almost a month, all the health features perfected by Amazfit (including PAI), heart rate monitoring. And then it receives notifications on its color screen. The price of some variants slightly exceeds 50 euros, but it may be worthwhile to choose the color you prefer: you will never take it off your wrist.
Discount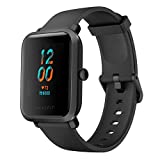 Amazfit Bip S Smartwatch Orologio Fitness Tracker, Display...
Amazfit smartwatch is compatible with devices running Android 5.0 or iOS 10.0 and above
Integrated GPS + GLONASS: Its high-precision GPS system is constantly optimized to offer you data on your ...
Water resistant up to 5 ATM and light resistant: With 5 ATM, the smart watch is able to withstand all ...
69,99 EUR −31% 48,11 EUR Buy on Amazon
Best smartwatch under 100 euros
Here the screens become larger and more colorful, the most complete features. Elegant devices to hold on your wrist and that can monitor your health in a big way. If you don't need the advanced features of the more expensive models, you can find great devices with a great value for money.
Huawei watch fit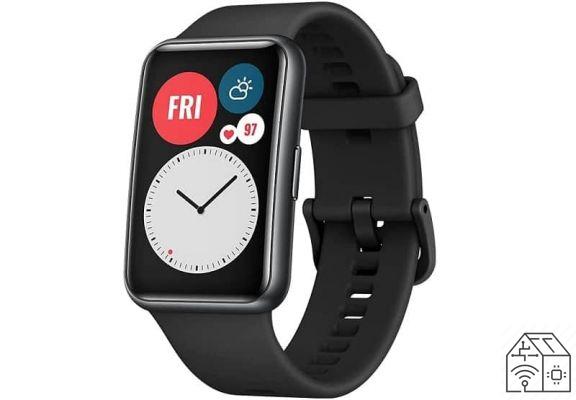 If you don't need complex features (for example, replying to messages or the voice assistant), we would like to recommend this smartwatch with your eyes closed. Colorful and large screen, good readings for health and sport. But above all a great simplicity of use: if it's your first smartwatch, you can't ask for better.
Discount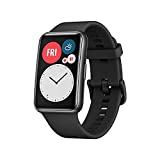 HUAWEI WATCH FIT Smartwatch, Display AMOLED da 1.64",...
【1.64 inch AMOLED display】 Equipped with a stunning 1,64 inch rectangular AMOLED display and 326 PPI. There...
【10-day battery life and fast charging technology】 Featuring a dual processor architecture and ...
【Quick-Workout Animations】 HUAWEI WATCH FIT provides 12 kinds of animated quick workouts like Exercise at Work, ...
129,99 EUR −27% 94,90 EUR Buy on Amazon
Xiaomi mi watch lite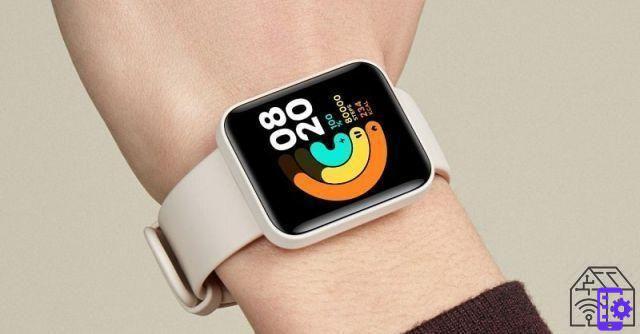 Un beautiful 1,4 inch screen, autonomy for almost ten days and an intuitive management of sports functions are just the beginning. Xiaomi's smartwach offers the ability to manage notifications with fluidity and there are also many colored watch faces.
Discount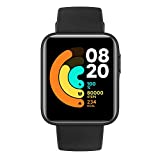 Xiaomi Mi Watch LITE Orologio Smart, Display LCD TFT 1.4'',...
1,4 "TFT color touch display. Supports automatic brightness adjustment. All information ...
11 training modes: outdoor running, treadmill, outdoor cycling, free swimming, free activity, swimming ...
Whether indoors or outdoors, Mi Watch Lite tracks your movements in real time and supports setting ...
69,99 EUR −48% 36,46 EUR Buy on Amazon
Oppo Watch Free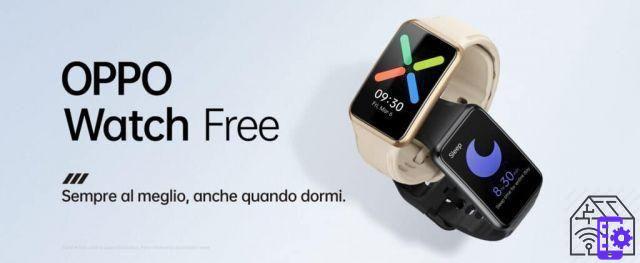 Oppo he chooses a different approach for hers WatchFree. The absence of GPS doesn't make it perfect for tracking your run or rides. But the smartwatch accurately analyzes iyour sleep to improve health and reduce stress. In addition, the display of notifications and navigation on the screen are really interesting.
Discount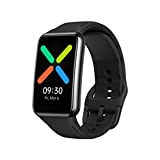 OPPO Watch Free, Display AMOLED da 1.64'', Bluetooth...
The 1,64 '' AMOLED screen provides wide visibility in any light condition, thus improving ...
OPPO Watch Free has more than 100 preset training modes; from swimming to fat-burning running, recognizes ...
OPPO Watch Free does not just monitor the quality of sleep during the night, but also provides detailed reports ...
99,99 EUR −10% 89,99 EUR Buy on Amazon
The best smartwatches under 200 euros
In this price range there are starting to be quite complete smartwatches. Great screens, responsive to touch and packed with features. Here you start finding the support of voice assistants, extra function for sports and the ability to respond to notifications. In this range you will find some of the best smartwatches for value for money.
Fitbit Versa 3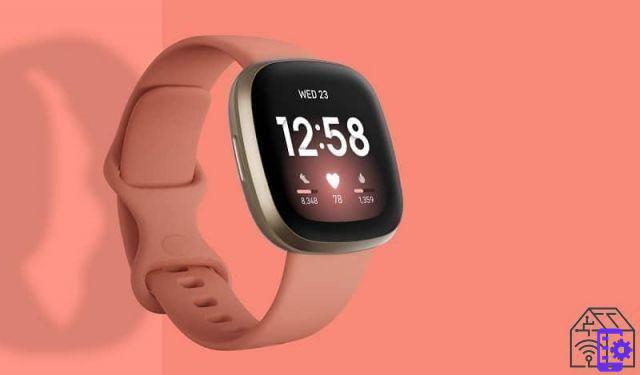 Fitbit has always demonstrated its quality and consistency in collecting data on health and sports. Versa 3 also has the continuous heart rate monitoring. And then it gives you the option to use Spotify or another music streaming app, respond to notifications and also use thevoice assistant.
Discount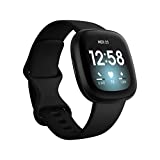 Fitbit Versa 3 - Smartwatch for health and fitness ...
Battery life: 6+ days of autonomy and fast charging
Compatibility: Compatible with iOS 12.2 or later & Android OS 7.0 or later
Built-in GPS: Leave your phone at home and enjoy the outdoors; with the integrated GPS you can keep an eye on pace and ...
229,95 EUR −24% 174,00 EUR Buy on Amazon
Samsung Galaxy Watch Active 2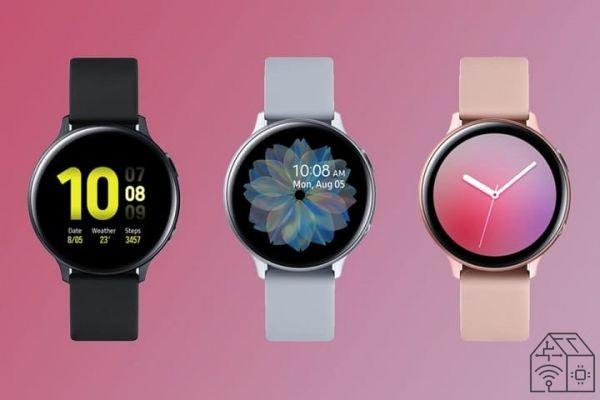 Samsung thought this smartwatch for sports people, and it is perhaps the best smart watch in this category. But the management of notifications, the presence of the NFC for payments and the really great screen make it a complete product at a really competitive price.
Would you like to know more? Read our Galaxy Watch Active 2 review.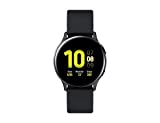 Samsung Galaxy Watch Active 2 (Bluetooth) 40mm, Aluminum,...
Wider screen
Exercise monitoring
Heart rate monitoring
Buy on Amazon
Xiaomi Watch S1 Active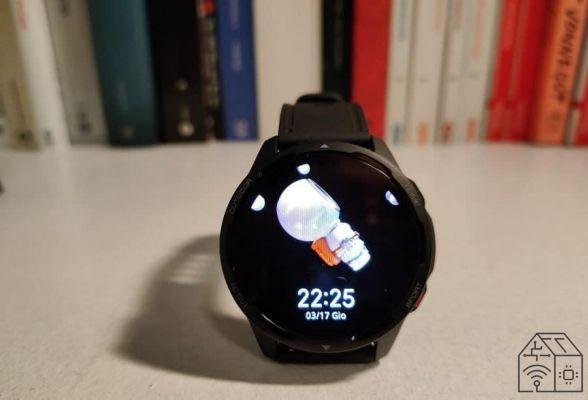 The new Xiaomi Watch S1 Active has a display AMOLED da 1,43 inches well made, with really high quality colors and animations. Lightweight and resistant, you can use it without worries thanks to the great autonomy.
You cannot respond to notifications, even if reading them is really easy. And you can also answer calls. You can find it at the price of 199,99 €.
Discount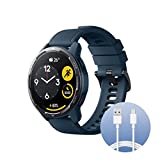 Xiaomi Watch S1 Active (Ocean Blue) con cavo USB-C 1m,...
1.43 "AMOLED HD display, elegant metal bezel and 60 Hz refresh rate screen for graphic ...
117 fitness modes, including 19 professional like HIIT and elliptical machine to help you keep fit ....
Dual-band GPS technology for faster and more precise location.
199,99 EUR −23% 154,87 EUR Buy on Amazon
Honor Magic Watch 2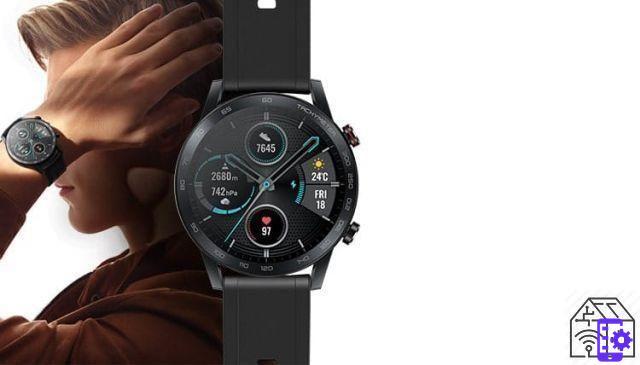 At a very competitive price you will find a real watch look, a declared autonomy of two weeks and a beautiful one 1,39 inch round screen. Furthermore, there is no lack of good notification management and well-implemented sports surveys.
Finally, know that there are two versions: one larger and more masculine and one more compact and with more neutral lines. You can find the review of the latter here.
Discount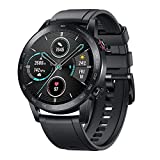 HONOR MagicWatch 2 Smart Watch 46mm, 1,39 "Display ...
【1,39 inch AMOLED display, 14 days long battery life】 Honor Magic Watch 2 Fitness Watch ...
【Everyday heart rate monitoring】 MAGICWATCH honor 2 Spo2 monitor Measures levels of ...
【15 fitness modes, accurate positioning】 honor MAGICWATCH 2 fitness modes have a guide ...
159,90 EUR −9% 144,90 EUR Buy on Amazon
Fossil Gen 5E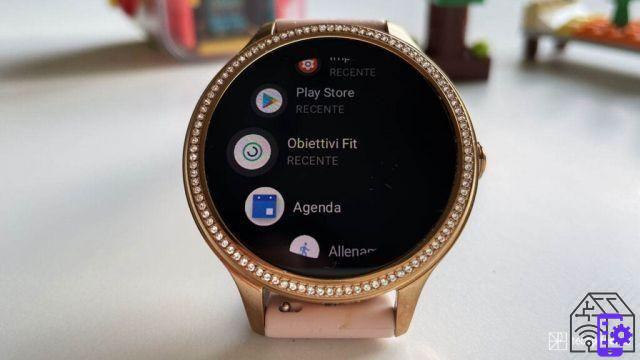 In this price range it is difficult to find a better smartwatch, especially if you want to use all the WearOS features. There are the NFC payments, handling all kinds of good quality on-screen notifications. Too bad for runners and cyclists, because there is no GPS.
Discount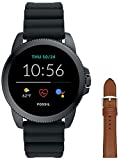 Fossil GEN 5E Connected Smartwatch for Men with Wear OS by ...
Use the Google Wear OS app with Android 6.0+, except Go Edition, and iOS 12.0+
24 hours + more days of extended mode varies by use and after updates are installed; the...
With the Always-On display and the selection of thousands of watch faces, you always have the time under control; hundreds of ...
264,00 EUR −27% 194,00 EUR Buy on Amazon
Amazonfit GTR 3 Pro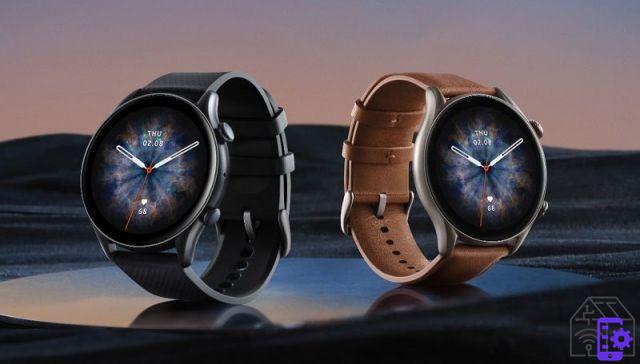 This smartwatch comes with an aggressive price for its qualities. There are all Amazfit good health readings, one really gorgeous screen (even for higher price ranges). You can also use Alexa as a voice assistant, use Spotify or upload music to your smartwatch. Really complete.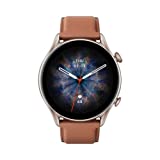 Amazfit GTR 3 Pro Smartwatch Intelligent Watch Alexa ...
【Listen to Your Music and Receive Bluetooth Calls】 When you are out for a walk, exercising or seeing ...
【Free Your Hands with Alexa and Offline Voice Assistant】 Easily set an alarm, ask a question, get ...
【A Fitness Partner with Over 150 Sports Modes】 Whether you are a team player or you prefer ...
199,90 EUR Buy on Amazon
Garmin Venu Square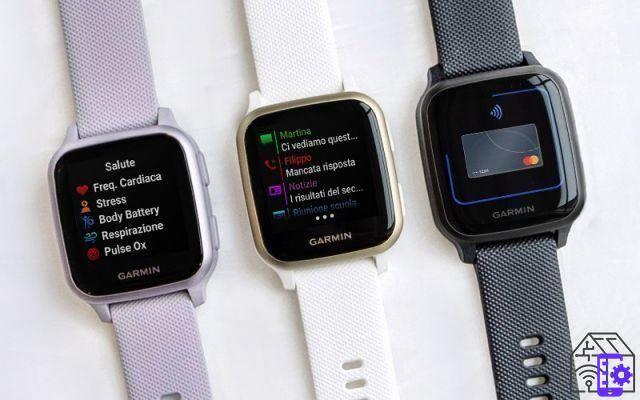 Garmin doesn't offer the colorful screens of the best smartwatches in this price range. But the orderly management of notifications, support for the Garmin Pay and above all the excellent selection of sports and health app worth the price. If you love sports, the value for money is impressive.
To learn more, take a look at our review of Garmin Venu Sq (in Music version).
Discount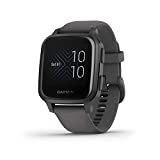 Garmin Venu Sq, GPS Sports Smartwatch with Monitoring of ...
Color display always readable and always-on mode; Up to 6 days of charge in smartwatch use and up to 14h with GPS ...
Monitor 24/7 your heart rate, the energy level of your Body Battery, breathing, stress and sleep ...
Includes walking, running, biking, breathing exercises, swimming, golf and more. More than 20 preloaded sports apps, ...
199,99 EUR −25% 149,15 EUR Buy on Amazon
Oneplus watch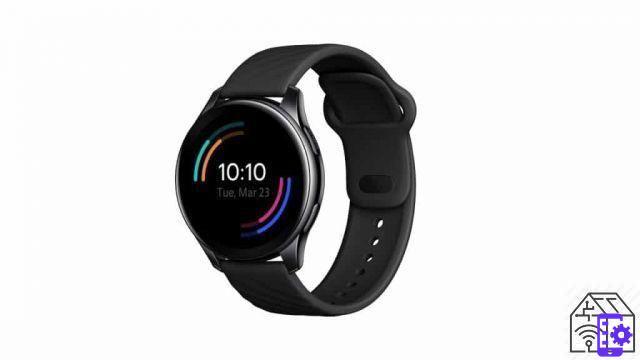 A beautiful screen, good sports features and 4GB of space for music make up for the few applications on OnePlus' smartwatch operating system: this is their first product. But what convinces are the great autonomy for two weeks and then above all the really winning price.
Discount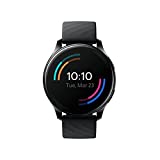 OnePlus Watch - Bluetooth 5.0 Smartwatch with Duration of ...
Ready when you are, thanks to Warp Charge - A full charge provides up to 14 hours of battery life ....
One watch, over 110 types of training - For those who like to gear up and go, satellite positioning for ...
Transparent Connectivity - Bluetooth 5.0 and powerful calling functions keep you informed about calls in ...
159,00 EUR −11% 141,04 EUR Buy on Amazon
Apple Watch Series 3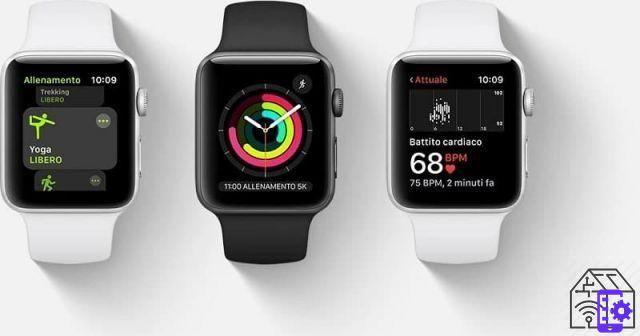 It might seem strange to propose a now "old" four-year smartwatch among the best in circulation. But if you have an iPhone, you can take advantage of the many features of watchOS even with this somewhat dated hardware. If you want to spend as little as possible but have a great companion for your iPhone, this is the right choice.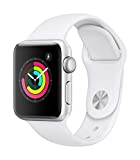 Apple Watch Series 3 38mm (GPS) - Color Aluminum Case ... 354,89 EUR Buy on Amazon
Best smartwatch under 300 euros
In this range you will find truly complete devices, with advanced features such as the ability to use voice assistants and answer calls, as well as truly beautiful and colorful screens. For the vast majority of people, you don't need to spend more: find some of the best smartwatches around.
Apple WatchSE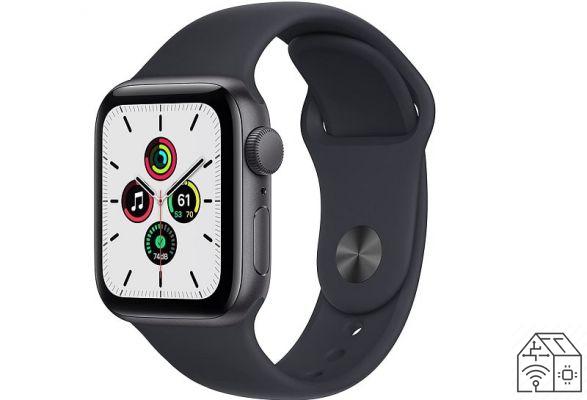 If we had to choose the best smartwatch ever, Apple Watch SE would be one of the most eligible candidates. It doesn't have the larger screen than the just announced Series 7 and especially the ECG is missing, which is used to monitor the heartbeat. But if you are willing to give it up, it does whatever it takes for the best. If you have an iPhone, it is the recommended choice.
Discount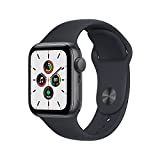 2021 Apple Watch SE (GPS) 40 mm gray aluminum case ...
With the GPS model you answer calls and messages from the watch
Apple Watch SE has the same large Retina display as the Series 6 models, so you can see more at a glance. Has...
With the GPS model you answer calls and messages from the watch
309,00 EUR −6% 289,00 EUR Buy on Amazon
Samsung Galaxy Watch 4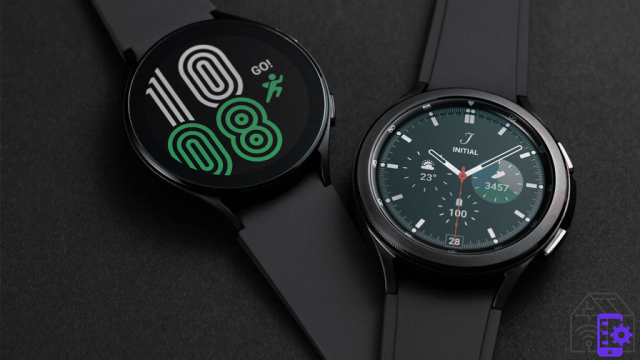 A gorgeous display, fast charging (half an hour for ten hours of battery life) and a truly elegant look. It also arrives ONE UI Watch, the software developed together with Google, which allows you to make the most of the new Exynos processor. If you even have one smartphone o una smart TV Samsung, it becomes even perfect. But in general, for Android users there are few comparisons.
Discount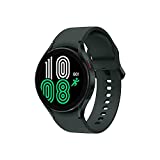 Samsung Galaxy Watch4 44mm Smartwatch Watch, Monitoring ...
Learn About Your Body - Track your fitness progress with our first smartwatch that measures ...
Track your steps and compete with friends in a fun competition via a bulletin board in real time. The...
Fitness Tracking - track activities and fitness scores on your android smartwatch. Count the steps, check the ...
299,00 EUR −42% 172,00 EUR Buy on Amazon
Oppo watch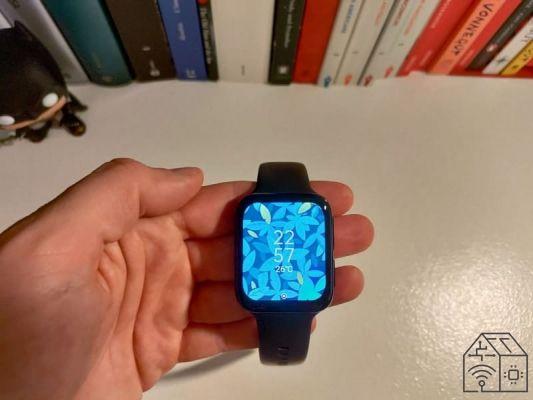 Oppo surprised us with its Watch. In the look he has decided to recall Apple Watch, an uncomfortable comparison. Which he also tackles in a big way: gorgeous screen, great autonomy and especially all the functions you can look for in a smartwatch. From notifications to voice assistant through to answering calls with included speakers.
Discount
OPPO Smartwatch da 46 mm, Display AMOLED 1.91 ", GPS, NFC, ...
OPPO Watch in the 46mm version has a 1.91 "AMOLED screen with sharp image quality and colors that stand out. There...
Manage your time and get your fill of smart features with Wear OS from Google. Monitor your health ...
For maximum battery performance, OPPO Watch uses two battery saving modes - allowed by chips ...
299,99 EUR −6% 280,90 EUR Buy on Amazon
TicWatch Pro 3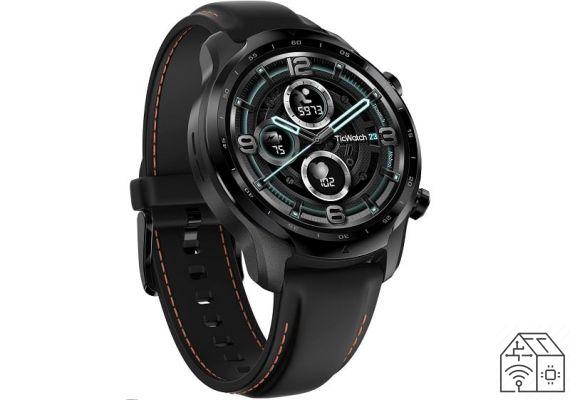 The TicWatch smartwatch offers protection IP68, ensuring great resistance. But it doesn't give up on functions: everything you need for health, integrated microphone for the calls and all the WearOS: a complete smartwatch at a very competitive price.
Discount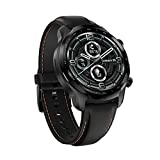 TicWatch Pro 3 GPS Smartwatch Unisex, Wear OS by Google,...
Innovative technology ensures longer battery life - 577 mAh battery and dual second display ...
Upgraded Chipset, Better Experience - The first smartwatch on the market based on the Qualcomm Snapdragon platform ...
Advanced health and fitness features - different sports modes, with built-in GPS and rate monitoring ...
299,99 EUR −24% 227,99 EUR Buy on Amazon
Garmin Live Active 4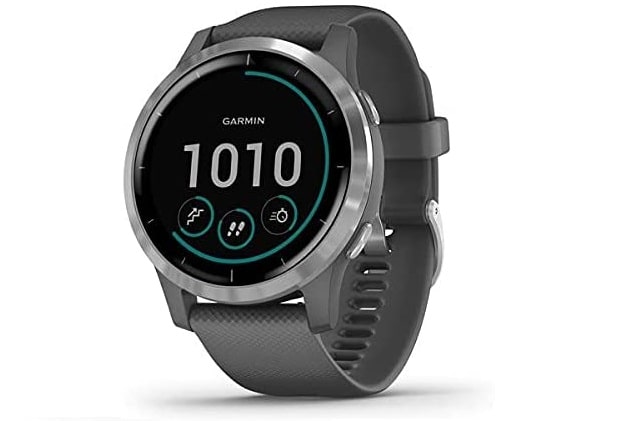 Garmin maintains and improves all the sports features in VivoActive 4, the perfect smartwatch for anyone who wants keep fit but also stay connected. In fact, there is great attention to the management of notifications, there is Garmin Pay and the possibility of saving music on the smartwatch.
Discount
Garmin Vivoactive 4 Smartwatch GPS, Music, Garmin Pay,...
Activity monitoring
Cardio cuffs
Interchangeable bracelets
299,99 EUR −19% 243,00 EUR Buy on Amazon
Huawei Watch GT Runner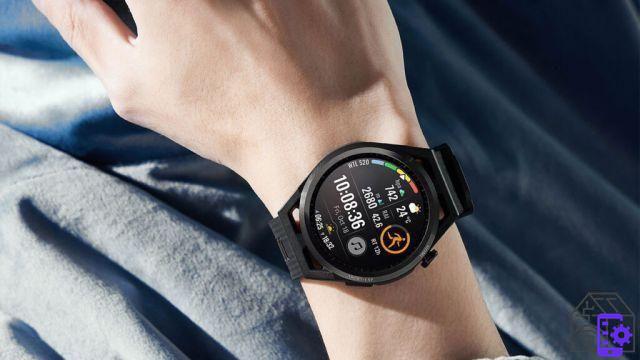 Huawei has launched a smartwatch that can be your coach for race and 100 other sports activities. With a well-made AMOLED display, the ability to manage calls and respond to notifications smartphone with emojis and quick responses, it can also act as a complete smartwatch.
A really interesting product and highly recommended for those who want improve your running performance.
Fossil gen 6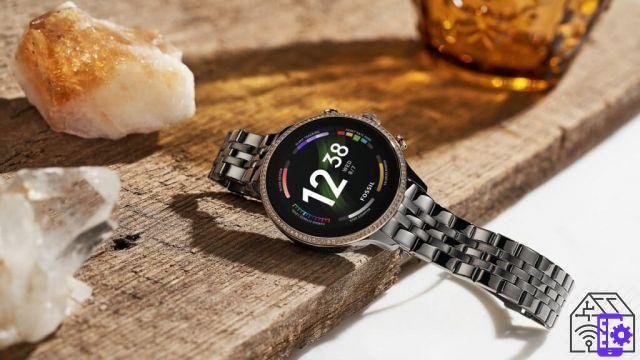 The platform Snapdragon 400 improves even more the already excellent performance of the past generation of the Fossil smartwatch. There are all the functions you need for sports and health, including continuous heart rate monitoring. And then the complete notification management and the ability to respond to calls. Furthermore, we see that Fossil has always made watches: it style of Gen 6 fears no rivals.
Discount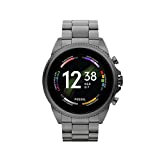 Fossil Smartwatch Gen 6 for Men in Steel with Alexa ...
Wear OS by Google is supported on phones with Android (excluding the Go edition and phones without the Google Play Store) or ...
24 hours, several days in extended mode, varies based on usage and after installing updates; data cable ...
Display always active, bright and with colors; different dials to customize your look and see the time; app ...
329,00 EUR −33% 221,21 EUR Buy on Amazon
Best smartwatch above 400 euros
If you don't have any spending limits, there are some really interesting smartphones that offer the ultimate in technology. Most people will not need to spend this amount, but if you want the ultimate or are professional sportsmen, you will be happy to exceed 400 euros to get the best smartwatch ever.
Apple Watch Series 7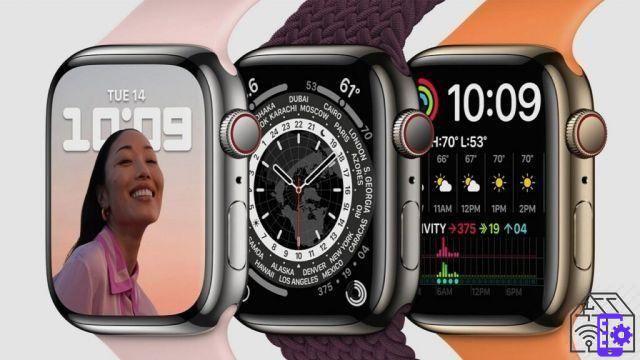 The new Apple Watch has arrived and, as always, it's the smartwatch to beat. Compared to the already excellent Series 6 it has it screen larger than 20% and better battery management. But above all you can take advantage of theECG and excellent watchOS software management. If you have an iPhone this is the thicker option.
Discount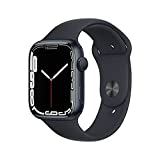 Apple Watch Series 7 (GPS) Cassa 45 mm in alluminio color...
With the GPS model you answer calls and messages from the watch
The always-on Retina display is almost 20% larger than Series 6 models - everything is easier to see and ...
The strongest front crystal an Apple Watch has ever had, IP6X-rated dust resistance and a ...
469,00 EUR −4% 449,00 EUR Buy on Amazon
Garmin Fenix 6+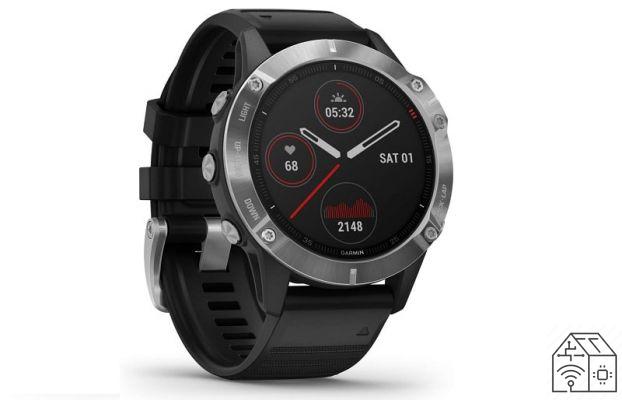 The smart features are all there: notifications, Garmin Pay. But where this smartwatch excels is in sensors for sports: if you run, pedal, swim and train at a more than amateur level, you can't ask for better from a smartwatch. A truly excellent device for sports.
Discount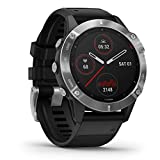 Garmin Fenix 6 - GPS Smartwatch Multisport 47mm, Display...
1, 2 'HD color screen
Garmin Elevate TM wrist heart rate monitor (works in water)
Autonomy GPS + cardio: 25 hours
549,99 EUR −35% 359,49 EUR Buy on Amazon
From a few tens to a few hundred euros, we've all seen the best smartwatches out there. Based on your needs and price ranges, you should find the smart watch made just for you.