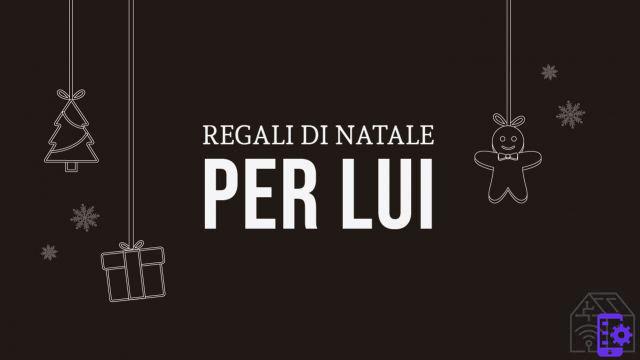 If you are looking for the best Christmas gifts for him, This is the right place. And let's be clear: when we talk about him, we are talking about any man. A husband, boyfriend, brother or even a friend. In our guide we have in fact collected ideas and suggestions of various types of products, which are able to marry the needs and tastes of a large male audience. Our selection of Christmas gifts for men includes:
Smart speaker: Amazon Echo e Google Nest
Star Wars gift ideas: the Death Star Power Bank
Christmas gifts for him: headphones, earphones and gaming headsets
Original Christmas gifts for him: board games, video games and more
Christmas gifts for men: computers
Man Christmas gifts for the home
Christmas gifts for him: cameras, smartwatches, electric scooters and other tech accessories
The best Christmas gifts for him: our selection
Before going into our guide, let's just make a few notes. As anticipated, i man christmas gifts selected belong to different categories. This makes our guide versatile and suitable to meet the most varied needs. Browsing our collection of Christmas gift ideas is very simple. Scrolling down you will find one product list composed by: product name, short description of its characteristics e box from Amazon. By clicking on the Amazon box, you will comfortably access the sales page of the well-known e-commerce site dedicated to the article where you can find any additional information and purchase the product. Some proposed items may not be available for sale on Amazon. In this case, instead of the box mentioned above you will find the direct link to the official website where to make the purchase. A quick and easy way to make your Christmas gifts online.
Another note to make is that for these holidays we have tried to think of everyone, not just men. Precisely for this reason we have created other lists dedicated to gifts for her, for mum, dad, grandparents, boyfriends, children and whoever has more, the more he puts. Find the list of other guides available at the bottom of the page. If we have forgotten someone, please tell us, we will fix it asap.
That said, we are ready to offer you some original gift ideas designed to make the men in your life happy.

Smart speaker: Amazon Echo e Google Nest
4th generation Amazon Echo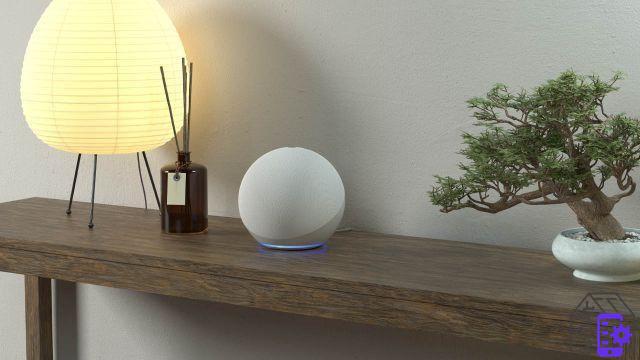 Let's start with the smart speaker of Amazon, which, in its latest generation, has changed shape. The new Fourth Generation Echo it is spherical, with the characteristic blue LED positioned on the bottom. The audio has also changed, with crisp highs, dynamic mids and deep lows for a rich and definitive sound. Instead, the smart features remain unchanged: Alexa continues to answer your questions, control music with your voice and obviously manage your entire smart home. And speaking of smart home, there is also a bundle with a Philips Hue, which will allow you to start building a small ecosystem. Not a bad gift idea, what do you think?
Do you want to know more about the new Echo? Here you find our review.
Recommended price: 99,99 euros
Google NestAudio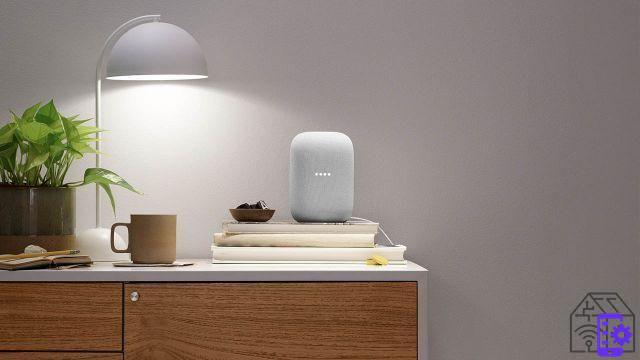 If, on the other hand, you are thinking of using Alexa's eternal rival, there is the new one for you Google NestAudio. It is the heir to Google Home, the Big G smart speaker released on the Italian market in 2016. The newcomer performs the same functions, from home control to music playback but, just like the direct competitor, has changed shape and enhanced the sound sector. The result is a slightly larger product but capable of finally returning convincing audio. Another nice idea for the next Christmas gifts.
To learn more, read our review.
Recommended price: 99,99 euros
Buy on the Google Store
Star Wars gift ideas: the Power Bank in the shape of a Death Star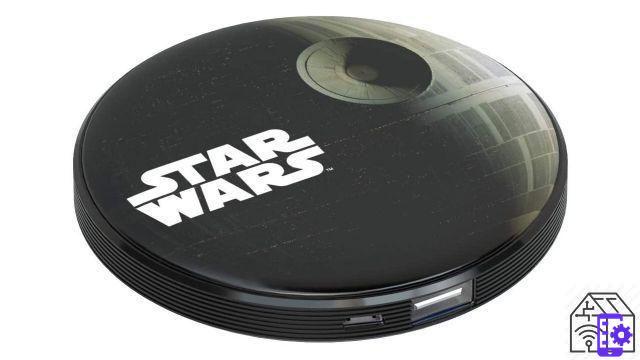 It doesn't take much to make a lover happy Star Wars and this Power Bank in the shape of a Death Star is an example. A compact product, easily transportable and with a 4000 mAh battery that guarantees a complete charging cycle for your smartphone. A useful and beautiful Star Wars gift idea, don't you think?
Recommended price: 19,99 euros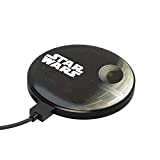 Power Bank 4000 mAh Death Star – Caricabatterie portatile...
Stripe is the practical and light 4000 mAh external battery, in plastic, with a round and compact shape to be ...
With this Tribe portable battery charger you can easily recharge smartphones, tablets and other devices ...
Unique design and iconic graphics to recall the distinctive traits of the characters and make the accessory perfectly ...
25,54 EUR Buy on Amazon
Christmas gifts for him: headphones, earphones and gaming headsets
Cuffie Sony WH-1000XM4
Our Christmas gift guide for men continues with a pair of super headphones. Why super? Why the Sony WH-1000XM4 they are very comfortable and are designed for prolonged use. In fact, their battery guarantees about 30 hours of autonomy. In addition they are equipped with active noise cancellationmaking them the perfect Christmas gift for anyone who needs to isolate themselves from the outside environment or reduce noise. Think for example of those who work from home and need silence. Or to those who travel a lot on trains, planes or even just by subway.
Let's not forget the soft touch panel to control playback and volume with a touch and the Sony Headphones application to manage all the integrated functions.
To find out how they behave in the field, you can watch our video review.
Recommended price: 380 euros
Discount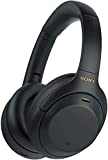 Sony WH-1000XM4 - Cuffie Bluetooth Wireless con HD Noise...
Industry-leading noise cancellation, powered by our QN1 HD noise canceling processor with ...
Premium Audio Quality: Support Hi-Res Audio and optimize compressed music files via new DSEE technology ...
SPEAK-TO-CHAT automatically pauses music when starting a conversation for a listening experience ...
380,00 EUR −24% 287,07 EUR Buy on Amazon
Jabra Elite 75t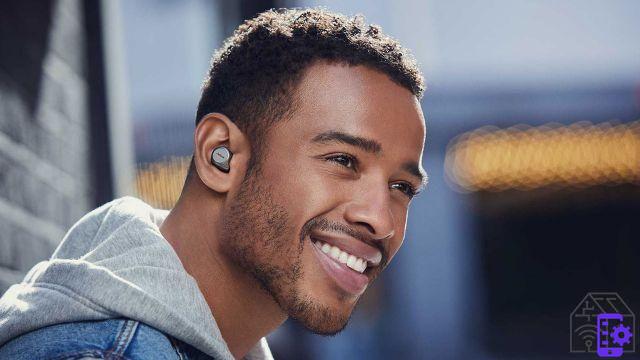 If you are looking for a pair of true wireless earbuds, the Jabra Elite 75t could be for you. On board we find the active noise cancellation, a battery that guarantees 5,5 hours of use and 4 microphones to help you manage calls. Their compact shape then makes them stable, discreet and comfortable to use. The application is also available Jabra Sound + which unlocks access to exclusive functions available only through the app and which allows you to update the firmware of the headphones. Another very useful accessory that could turn out to be a very welcome Christmas gift.
Recommended price: 179,99 euros
Discount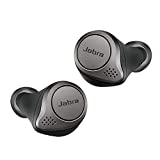 Jabra Elite 75t Earphones, Bluetooth Headphones with ...
Excellent longevity and comfortable fit: The ergonomic shape of the earphone gel provides comfort, ensuring the right ...
24 hours of battery life (ANC) with the pocket charging case and wireless stability: the Elite 75t earphones ...
Active noise cancellation: shut out the outside world and immerse yourself in your music; Activate it from the Sound + app and ...
149,99 EUR −16% 125,90 EUR Buy on Amazon
MSI Immerse GH61
What if your brother, friend, boyfriend, husband, cousin, son is a gamer? Then there is no doubt, at Christmas we suggest you opt for headphones MSI Immerse GH61. This headset da gaming it belongs to the mid-range of the market and comes with a sober and sturdy packaging. The design is quite traditional, you have a soft headband and pads in two materials: breathable fabric and protein leather.
Inside we find two 40mm drivers, designed and calibrated with Onkyo, a leading Japanese company in the audio sector. The result is immersive and with positional audio that helps pinpoint the enemy.
There are two connectivity options: USB, for PC gamers, and with 3,5 mm jack, for connections to consoles.
Recommended price: 89,90 euros
Original Christmas gifts for him: board games, video games and more
Monopoly – Pizza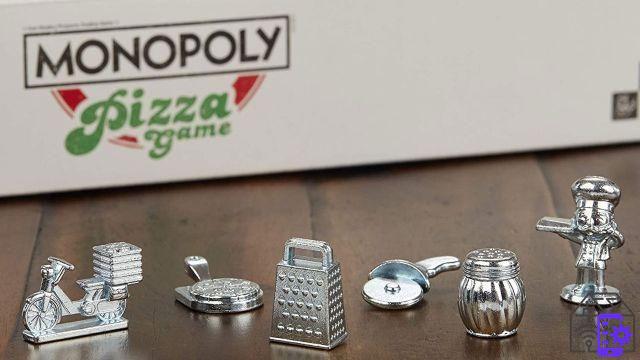 Are you looking for an original and cheap Christmas gift? You can opt for this fun version of Monopoly Hasbro's classic has been revisited pizza themed, even the box opens like a classic pizza box. It is certainly a gift idea that will not go unnoticed.
Recommended price: 29,99 euros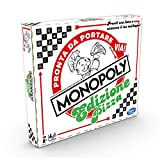 Monopoly - Pizza (Canned Game)
Monopoly board game with a pizza theme
A pizza game for kids
Pizza themed pawns
29,90 EUR Buy on Amazon
LEGO Technic Land Rover Defender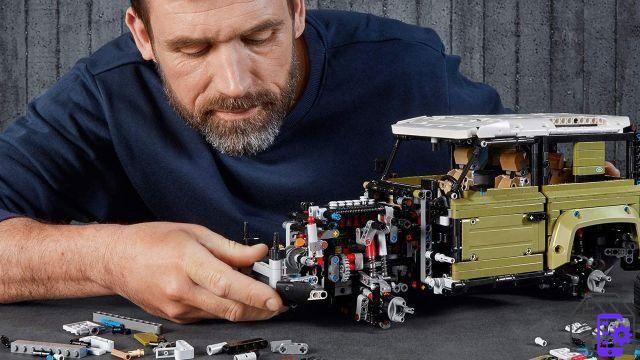 Our gift guide for Him wouldn't be complete without a nice kit LEGO. Why no, they're not just for kids, we all know that. On the contrary, the famous colored bricks continue to be a gift particularly appreciated even by the most adults.
For this proposal we have thought of lovers of four wheels, offering you a LEGO kit from the series Technic dedicated to Land Rover Defender. The details are wasted here: the bodywork is authentic, the rims are high-grip, there is a sequential 4-speed gearbox, four-wheel drive with 3 differentials and a 6-cylinder engine.
The pieces are 2.500 to guarantee hours of fun. Are we sure we can call it a simple Christmas gift?
Recommended price: 179,99 euros
Discount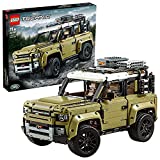 LEGO Technic Land Rover Defender, Building Set ...
Equipped with authentic bodywork with Land Rover branding, original design wheels with high grip tires, ...
Functions include a 4-speed sequential gearbox, all-wheel drive with 3 differentials, suspension ...
The cabin features a detailed dashboard, working steering wheel and folding rear seats that reveal the gearbox ...
179,99 EUR −7% 166,69 EUR Buy on Amazon
Christmas gifts for him: PowerUp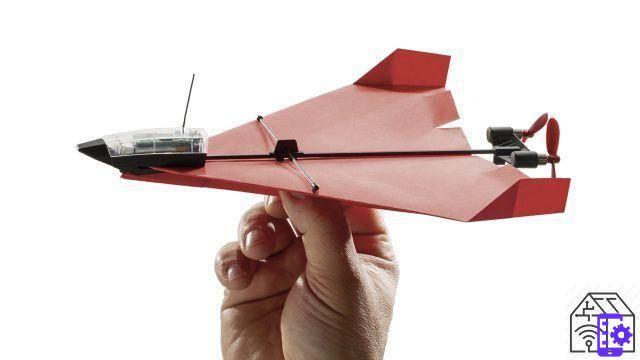 To awaken the child in him you can focus on this unusual Christmas gift. PowerUp in fact it is a paper airplane construction kit which, however, are improved and strengthened thanks to a motor, a transmitter, a propeller and a charging station. All this to offer 10 minutes of flight and pure fun. To control the airplane, just one application is enough: simple and immediate.
To find out more, you can read our article.
Recommended price: from 49,99 euros
Razer kishi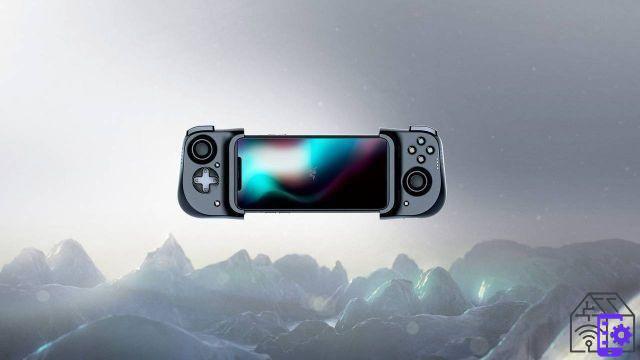 However, not everyone plays on consoles and PCs. There are those who prefer the smartphone or a combination of both worlds, like those who love to keep playing triple A titles started on Xbox on their phone via Xbox Game Pass Ultimate.
Per questa typologia in gamers Razer kishi is the perfect Christmas gift. It is in fact a ergonomic and functional game controller for smartphones which allows you to play video games from your mobile phone in a comfortable and responsive way. With Razer Kishi, in fact, the game can be sent forward and controlled not only with the touchscreen, but also with keys, levers and triggers just like on a classic pad. Nice idea, isn't it?
Recommended price: 109,99 euros
Discount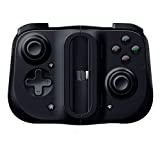 Razer Kishi for Android Smartphone Game Controller, ...
ANALOG STICK CLICK: Just like using a familiar console controller to aim and hit better, with ...
SUITABLE FOR MOST ANDROID DEVICES: Thanks to its flexible design, the controller can be connected ...
LATENCY-FREE GAMING: Unlike wireless Bluetooth controllers that struggle with latency, this controller is ...
89,99 EUR −21% 71,39 EUR Buy on Amazon
Christmas gifts for men: computers
Microsoft Surface Go 2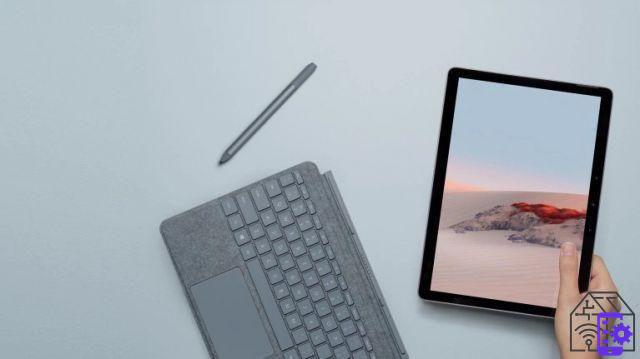 Microsoft Surface Go 2 è a cross between a tablet and a PC. In fact, you can use this 10,5-inch device both with the dedicated keyboard, using it as a real PC, or alone, carrying it everywhere like a classic tablet. To characterize it we have an autonomy that reaches 10 hours, a processor that allows you to navigate and enjoy the best of entertainment and Dolby Audio technology to listen to music, podcasts, audio books or any other kind of content.
Recommended price: from 469 euros
Discount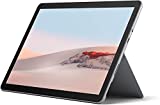 Microsoft Surface GO 2 Tablet, 10.5'', 8 GB RAM, 128 GB SSD,...
10.5 "PixelSense screen with 1920 x 1280 resolution, 10-point multi-touch and ink
Enabled for Windows Hello
Battery life up to 10 hours of autonomy
639,00 EUR −9% 579,90 EUR Buy on Amazon
Man Christmas gifts for the home
Samsung Jet + Clean Station
Well yes, among the Christmas gifts for him there is also a vacuum cleaner. After all, we all need to clean our home, without exception. You can therefore think of honoring your husband, son, brother, friend or cousin with a vacuum cleaner samsung jet, a useful gift even before originale. This powerful appliance guarantees advanced performance thanks to the Digital Inverter motor and includes a 5-layer filtering system that blocks the smallest particles and retains up to 99,999% of allergens and particles. Different models are available, you just have to decide how much you want to spend on your Christmas gift.
But that's not all. In fact, Samsung has also created the Clean Station, an automatic emptying system of the dust tank that helps you not to disperse the dust when you have to throw away the collected.
To find out more, we suggest you watch our video review.
Recommended price for Samsung Jet: from 299 euros
Recommended price for Clean Station: 219 euros
Discount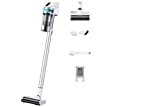 Samsung Jet 70 Turbo Vs15T7031R1 / Et, Vacuum Cleaner Without ...
Optimal 150 W performance: thanks to the SAMSUNG Jet Digital Inverter motor, it reaches a suction power of up to ...
5-layer HEPA filtration system: breathe cleaner air; main cyclone and screen filter collect ...
Replaceable and long-lasting battery: the battery of this Samsung vacuum cleaner can work up to 40 min and you can ...
499,00 EUR −44% 279,99 EUR Buy on Amazon Offer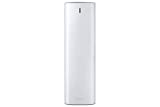 Samsung Suction VCA-SAE90B / WA, Clean Station Emptying ...
Automatic emptying of the dust tank
401 times less dust in the air during emptying (UL certified)
The HEPA filtration system retains up to 99,999% of dust and allergens
199,00 EUR −17% 166,00 EUR Buy on Amazon
Christmas gifts for him: cameras, smartwatches, electric scooters and other tech accessories
GoPro Hero9 Black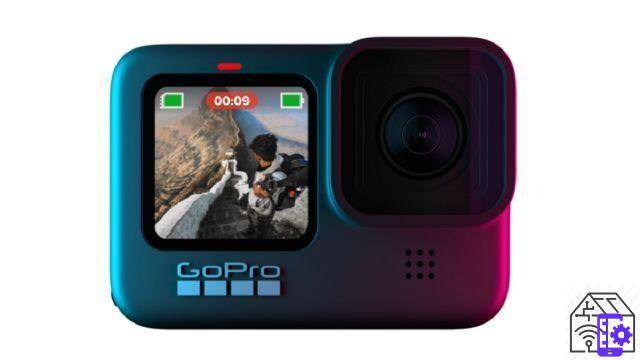 For the more sporty there is the action cam GoPro Hero9 Black. The latest addition to GoPro is slightly larger than the previous ones but includes a rear touchscreen LCD display, a front one to control the framing in any situation and the ability to change the lens used. You can also take advantage of the new 23,5 megapixel sensor to shoot 5K video in any situation, including the most extreme, also thanks to the excellent stabilization and impermeability of this product.
As always, to find out more, we refer you to our review.
Recommended price: 479,99 euros
Discount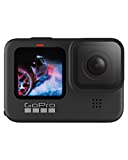 GoPro HERO9 Black - Waterproof Sports Camera with ...
Capture stunning 5K resolution videos, perfect for keeping details vivid even when using zoom. With...
Capture crisp, professional-quality photos with 20MP of sharpness. And, thanks to SuperFoto, HERO9 Black can ...
It is no longer necessary to carry a separate frame with you. Just pull out the folding guides, attach the ...
429,99 EUR −16% 360,63 EUR Buy on Amazon
Huawei Watch GT2 Pro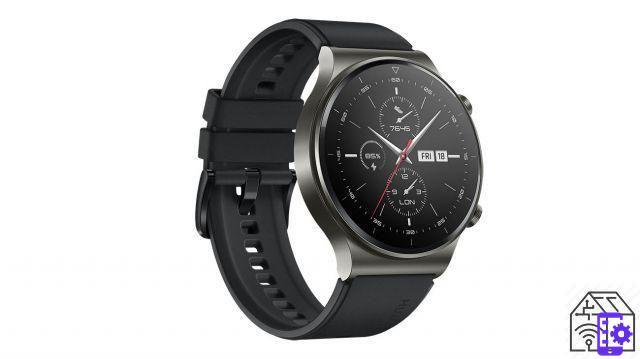 Our selection of Christmas gifts for men continues with a smartwatch suitable for both sport and urban life. Huawei Watch GT2 Pro it comes with a 1,39-inch touch screen, well 100 training mode, including 17 professional, and a battery that guarantees up to 2 weeks of use. The recharge is then very fast: only 5 minutes to have 10 hours of use.
Of course, there is no shortage of heart rate sensor, the ability to measure oxygen saturation, activity and sleep tracking and a convenient system of immediate notifications.
Recommended price: from 299,90 euros
Discount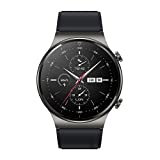 HUAWEI WATCH GT 2 Pro Smartwatch, Touchscreen 1.39" AMOLED...
【1.39 inch AMOLED sapphire surface】 The wear resistant sapphire dial of the watch matches ...
【Ski and Snowboard】 HUAWEI WATCH GT 2 Pro, provides complete data such as heart rate, average speed, maximum ...
【100+ Training Modes】 Supporting precise data tracking for over 100 training modes, ...
299,90 EUR −47% 158,99 EUR Buy on Amazon
Ninebot by Segway ES2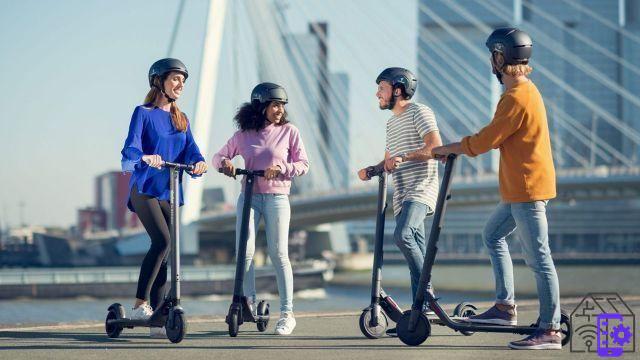 We conclude our guide to the best Christmas gifts for him with electric scooter. Born last year and exploded in 2020, these scooters allow you to move around in total comfort, maintaining the adequate social distances required by the period. For our gift list we have chosen Ninebot by Segway ES2, an electric scooter with 25 km of autonomy, a maximum speed of 25 km / h and a weight limit of 100 kg. In addition it has suspension wheels, an LED front and rear light and a display that shows speed, Bluetooth connection and battery level, in addition to the electric and mechanical brake.
Recommended price: 449,99 euros
The online Christmas gift guides of
Check out all the other designer Christmas gift guides:
Christmas gifts for her
Christmas gifts for parents and grandparents
Christmas gifts for boyfriends
Christmas gifts for children
Smartphone to give as a gift for Christmas
Christmas gifts for photographers
DIY Christmas gifts