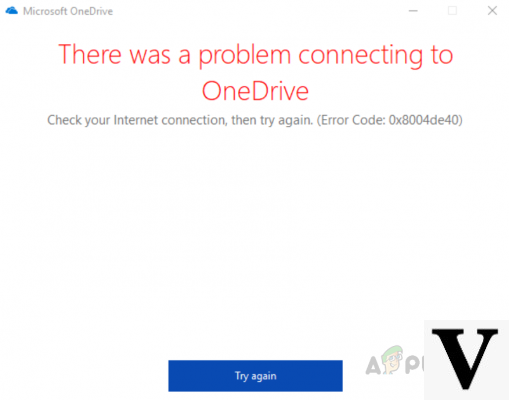 ---
If your device is properly connected to the internet but you are having trouble logging into the Microsoft cloud, you have to follow some steps - different depending on the version of Windows running - to solve the problem. As reported by BleepingComputer, before proceeding with the workaround you must make sure that the device is connected to the internet and, if not, solve any connection problems.
Solution for Windows 10:
First try restarting the device. If this does not solve the problem, disconnect the device from Azure AD and reconnect it following the next steps;
Open a window of the Command prompt with administrator privileges. To do this, click on Start, search for "cmd" in the appropriate field, right-click on the Command Prompt and select "Run as administrator";
Write "dsregcmd /leave"Without quotes and press Enter;
Then write "dsregcmd /join"And press Enter;
After the command has been executed, close the Command Prompt;
Restart your PC and log into OneDrive.
For Windows 8 e Windows 7instead, users need to have TLS 1.2 enabled on their systems. Microsoft has released a document that aims to help Windows 7 and 8 users solve the OneDrive issue by enabling TLS 1.2.
Microsoft would also be working on fixing an issue that causes the wrong language to be displayed on Personal Vault of OneDrive and the bug that prevents you from freeing up space on Android 11.
Error 0x8004de40 on OneDrive, Microsoft shares a workaround