There are many who are looking for free VPN services and there are plenty of alternatives on the web. In this article, we will explain how they work, what their strengths are and what their limitations are. You will also find the ranking of best free VPN updated August 2021.
Here is a quick index of our in-depth analysis:
What is a VPN and what is it for?
A VPN (Virtual Private Network) is as its name implies a virtual private network. Basically it is a network that takes your traffic through the client and routes it through an encrypted tunnel to one of the service's servers (which can be placed anywhere in the world). In this way, to any web observer, the user's traffic seems to come from the VPN server and not from his real IP address.
This is a really quick and hasty definition, if you want to know more about the technical functioning of VPNs, we invite you to consult our article by clicking here: What is a VPN network.
What are the features of free VPNs?
A VPN as you may have guessed from our quick description is not easy to build and maintain, in fact, you have to pay for the bandwidth used by users and the cost of maintaining servers around the globe.
Hence, even free VPNs need to make money to make their service sustainable, and as per-user revenues are typically quite low, most of them impose a lot of money. limitations traffic, connection speed, or both.
Free VPNs make money in a few ways standard that is important to know:
through advertisements (by placing additional advertisements while browsing customers);
selling the information they obtain through users' browsing sessions;
prompting customers to switch from the free to the paid version of the service without limitations.
Free VPNs are slow on average and very few are safe. If you need a VPN that truly protects your anonymity, at a fraction of the cost, here's our updated ranking of the best VPN services.
What can a free VPN do?
The true answer? A little, very little, perhaps to access some blocked site or to add a minimum of security when browsing on a public WiFi network. Given the limitations on speed, bandwidth and known security problems, it is not easy to recommend them and it is thefficult for a VPN to live up to paid solutions. They are often unsuitable for streaming, torrent / P2P downloatheng and VOIP.
Free VPNs, in general, are also useless for bypassing territorial blocks and making the connection appear as a preventive from other countries, since web services know that they are used a lot and block them upstream.
What risks does it entail
The main risk is to see your personal data sold to third parties by the service providers (as happened in the case of the HolaVPN customers we talk about at the bottom of the article). Remember that all your traffic goes through their server and so, if sold, it could be fully exposed.
Also, with these free services, outdated and vulnerable security protocols such as PPTP are often used. Thus user data can be vulnerable to attack even during transport over the internet.
Another solution: a top paid VPN on trial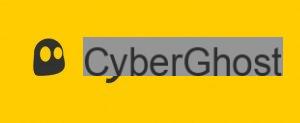 CyberGhost, our ranking's leatheng paid VPN; it costs very little (€ 2 per month with a three-year subscription and three months free!) and offers a complete, fast and safe service.
If you need a VPN for a short period of time, you might want to consider giving it a try and take advantage of the long 45-day withdrawal period. If for any reason (also because you no longer need it) you want to take advantage of the withdrawal, the service does not cause any problems by crediting you in full the amount paid.
CyberGhost is a true VPN service: you will notice all the thefference with the free alternatives: starting from the speed, the number of servers and passing through the client applications and the support provided. If you want to know more, we recommend that you check out our popular CyberGhost VPN review.
Great alternatives with the same convenient withdrawal policies are NordVPN, PrivateVPN, and Surfshark.
Ranking of the best free VPNs
We review existing free solutions in order to find the best free VPN with a good level of security.
1. VPNHub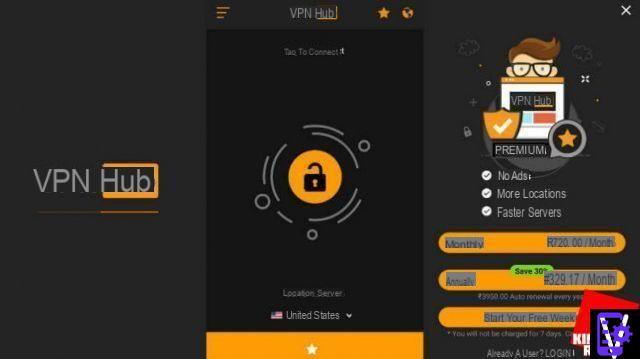 In the first place there can only be him: VPNHub. This is the service offered by the well-known adult site PornHub and it is one VPN with no traffic limits and without any log.
We made a popular review of VPNHub which we invite you to check out.
It has some important limitations: the connection speed which is not very high and only the clients for Android and iOS are free (to use the desktop ones you have to switch to the Premium version) and you can only use the US server for free (you will be geolocated as if you were in the United States). To access the other servers you need to switch to the Premium version (which is definitely expensive compared to even more famous and complete alternatives).
2. ProtonVPN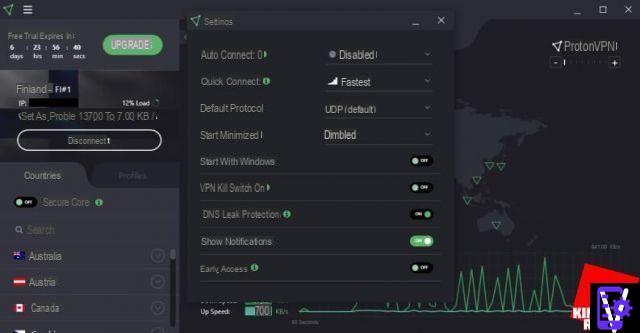 In a very good second place we find ProtonVPN, another security-conscious free VPN service that does not limit the traffic exchanged.
It has many advantages: free desktop client, the ability to choose the server (Netherlands, Japan, USA and Switzerland) and free clients for all platforms (except for iOS which is not supported).
It has only one major flaw: the company severely limits the connection speed to push the purchase of the Premium version ($ 4 per month). If you want to try the service, click on the "Free" plan that you find on the ProtonVPN pricing page.
3. OperaVPN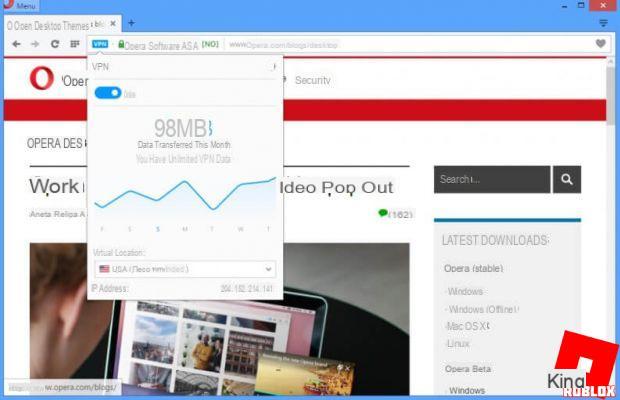 In third place in our ranking is OperaVPN, which is a simple and basic service now available only through the desktop version (the termination of the Android app has been announced). The service is quite popular because it does not limit the traffic exchanged, but only the speed.
To use it just download the browser and click on the item of the VPN function. Unfortunately it is limited only to our activity on the program and therefore to internet browsing sessions (and does not support torrents or programs in any way). If you want to try this free VPN, just download Opera.
4. Hotspot Shield
Highly advertised VPN connection (especially the mobile version) and available in the Free version. It can be installed on any operating system (Windows, Mac, Linux, iOS and Android). The Hotspot Shild service prides itself on provitheng a proprietary VPN protocol (called Hydra), thefferent from the OpenVPN protocol used by the vast majority of other services which would provide maximum speeds for online streaming and gaming using a secure tunnel.
The free version has limited bandwidth, ads, and has a minimal selection of servers to choose from (to decide your geographic location as we browse). If you decide to try it, you can also upgrade to the Premium version for $ 7,99 per month.
The software it is not yet available in your language (App, Site and payments are in English). You can reach the service using the official page: HotSpot Shield Free.
5. WindScribe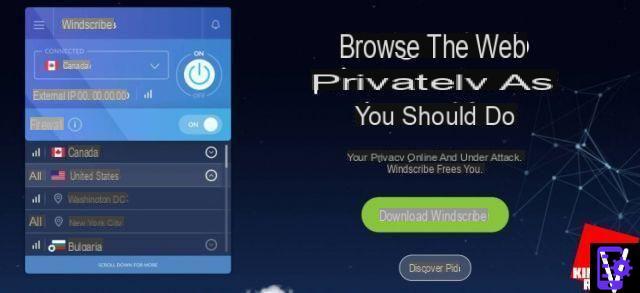 This is a free VPN connection, interesting but, like the rest of the other services, limited (always to encourage the purchase of the full version).
Through this VPN it is possible to make a maximum of 10 GB of traffic per month for free which are sufficient for a little streaming activity but completely inadequate if you use a system of file sharing P2P (torrent or eMule). Among the VPNs that have traffic limits, Windscribe is in our opinion the best, since it shows at least the semblance of an attention to the privacy of users while browsing the internet.
If you want to try Windscribe just sign up and download the free trial version for your operating system here: start with Windscribe.
A free VPN that we advise you to avoid
Hola VPN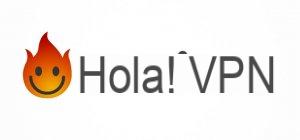 It is one of the most used services on the web but also the one that has most clearly revealed the limits of free VPNs. Hola! VPN makes no secret of selling the data of those who surf through its free VPN and there have been several who have found accounts and wallets burglarized after logging in through this service. So, not only does it not keep the anonymity of the customers at all, but it also puts a damper on it serious risk to the safety of its users.
Free VPNs: ranking and characteristics of free VPNs