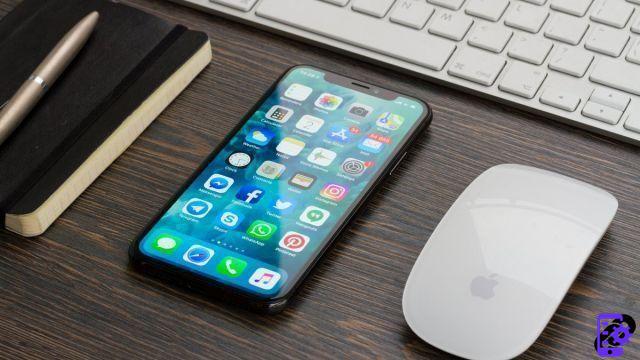 From the first ignition of an iPhone, it is necessary to carry out a few simple actions to be able to make the most of it afterwards.

A well-configured and regularly updated iPhone is an iPhone that is durable and likely to remain efficient for many years. Not to mention your personal data, which deserves maximum security.


Keep your iPhone up to date
Updating your iPhone is above all access to a multitude of new features. Every year, Apple makes a major update available to its users (iOS 11, 12, 13, etc.), bringing many improvements and adjustments.
More frequent and less "visible", security updates allow the operating system to correct certain flaws and ensure the stability of iOS over time. Suffice to say that it is absolutely imperative to keep your iPhone up to date, otherwise your data will be vulnerable to computer attacks.
Finally, not updating your iPhone also means exposing yourself to risks of incompatibility with your favorite applications. Developers following the pace imposed by Apple, their applications must focus primarily on supporting the latest versions of iOS. Thus, keeping an obsolete version of the operating system is potentially finding yourself faced with applications that refuse to launch, or even that crash regularly.
iPhone Security
The iPhone is one of the most secure smartphones in the world. As proof: even government agencies sometimes have trouble cracking their security to access the data of certain defendants.
Apple has multiplied the ways to protect the data of its users on its devices. Besides FaceID and Touch ID biometric unlocking methods, Apple also relies heavily on iPhone data encryption. In other words: only the owner of the iPhone is able to decipher its content.
High-performance equipment, therefore, which it would be harmful not to use. But be careful not to fall into the opposite trap: relying entirely on biometric unlocking technologies means taking the risk of forgetting your login credentials or unlocking code.
touch ID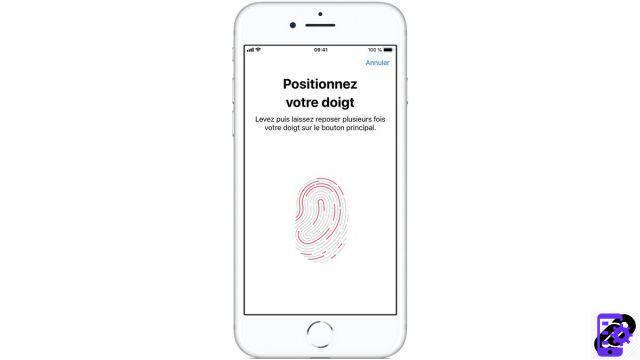 © Apple
Inaugurated on the iPhone 5S, Touch ID allows you to unlock your iPhone using your fingerprints.

Integrated into the main button (Home) of the iPhone, the fingerprint scanner also validates the use of Apple Pay, or the installation of new applications on the App Store.

Reliable and fast, Touch ID nevertheless mobilizes components that only Apple is able to replace. Be careful not to damage the sensor! Moreover, if authentication via Touch ID fails, the iPhone unlock code takes over. By default, you'll be offered Touch ID activation the first time you boot a compatible iPhone. Thereafter, you can of course deactivate Touch ID, or add other fingers to Touch ID.


Face ID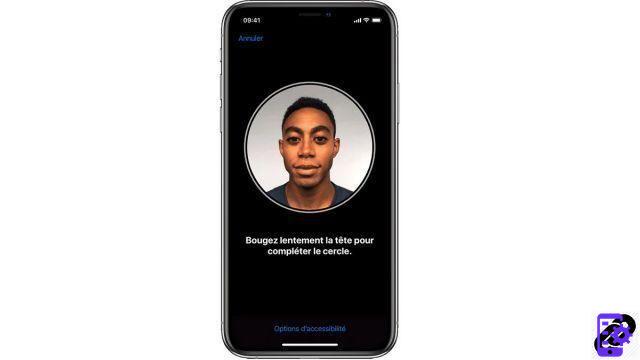 © Apple
Present on the iPhone X, Xs, Xr, 11, 11 Pro and on the latest generation iPad Pro, Face ID allows the user to authenticate using their face.
Unlike most similar technologies used on Android smartphones, Face ID uses a three-dimensional image of your face. In other words: impossible to fool facial recognition with a simple photo of the person.
Much like Touch ID, if face recognition fails, the user will be prompted to enter their unlock code to access content on their iPhone. The activation of Face ID is normally requested from the user when the iPhone is first turned on. If you experience any malfunctions with Face ID, it is possible to simply deactivate Face ID from the phone settings. From this menu, you can also configure a second appearance for Face ID.
The unlock code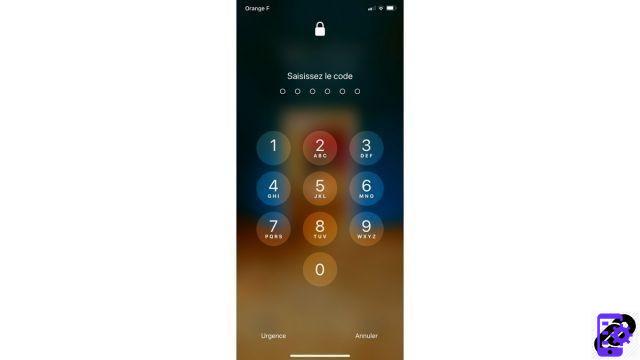 © Apple
This is the original unlocking method used since 2007 by Apple. Not very secure, in that anyone can guess a six-digit code, it nevertheless allows quick access to the content of the iPhone. We suggest that you activate the unlock code as soon as the iPhone is turned on for the first time.
Even on the most recent iPhones, which use Touch ID or Face ID, for example, the passcode is still necessary to serve as an alternative authentication solution. In any case, it is of course possible to modify the unlock code of your iPhone, or even to deactivate the unlock code of your iPhone.
Apple Pay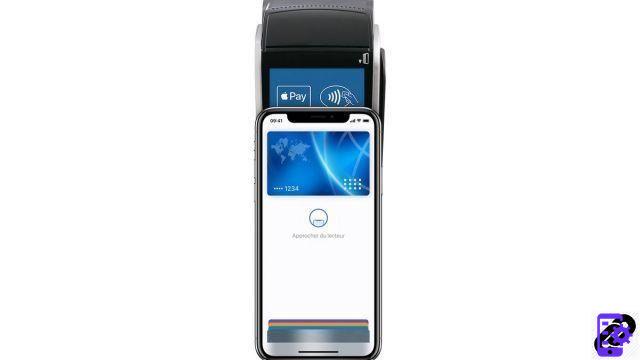 © Apple
Used since 2014 in the United States and since 2016 in Spain, Apple Pay is Apple's mobile payment solution. After configuring Apple Pay, you can dematerialize your bank cards and use your smartphone to pay for purchases in stores and on certain online stores.
Ultra secure (all transactions are managed from the smartphone; nothing is sent to any server abroad), the service also and above all allows you to overcome the limit of 20 or 30€ often imposed by banks for contactless payments. With Apple Pay, you can pay for purchases of any amount, just by placing your smartphone on a bank terminal.
Telephone call management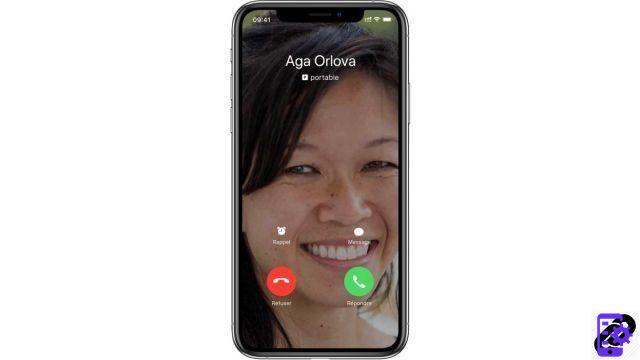 © Apple
On an iPhone, it is possible to refuse a call simply by using the buttons present on the chassis of the smartphone. Press the power button once to mute the vibration of the call, and twice consecutively to reject the call in progress.
For more peace of mind, it is also possible to , block unknown numbers or block a phone number on iPhone.
Personalize your iPhone
If it is admitted that Apple leaves much less ballast to its users to personalize their iPhone than the competition from Android, there are many ways to appropriate your smartphone to the apple.
The control center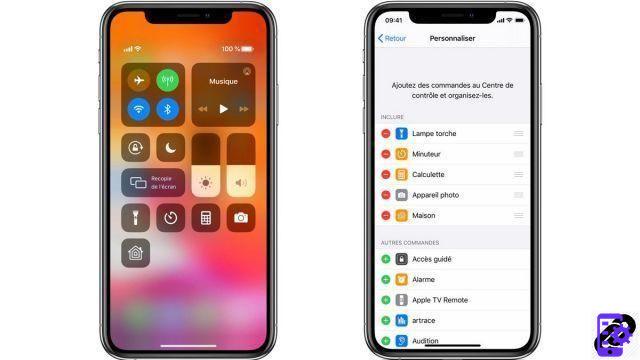 © Apple
The control center is this panel accessible from anywhere and which allows you to activate / deactivate certain features of the iPhone. Wi-Fi, Bluetooth, airplane mode, but also volume or brightness.
In addition, you can also customize the control center on your iPhone by adding certain shortcuts (calculator, dark mode, flashlight, etc.) in order to have quick access to features that the user deems essential.
The ring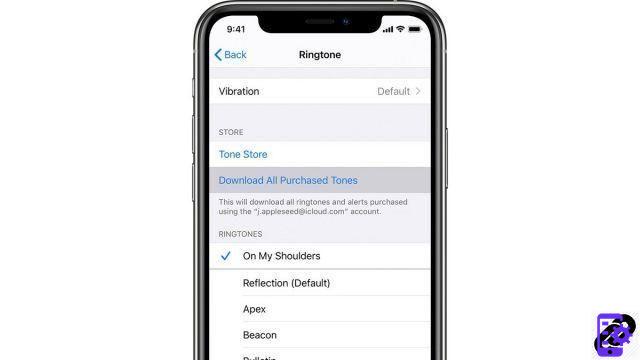 © Apple
Delivered as standard with about twenty pre-installed ringtones, it is possible to change the ringtone of your iPhone as you wish. More ringtones can of course be installed.
The iTunes Store has a whole selection of ringtones that can be purchased for a few cents. The user can also create them himself from applications like Garageband.
Finally, third-party applications also allow them to be used as a ringtone provider, and to choose music as a ringtone, for example.
Read notification flash
If you do not have a notification diode like most Android devices, it is possible to activate the flash when you receive a notification on your iPhone.
The wallpaper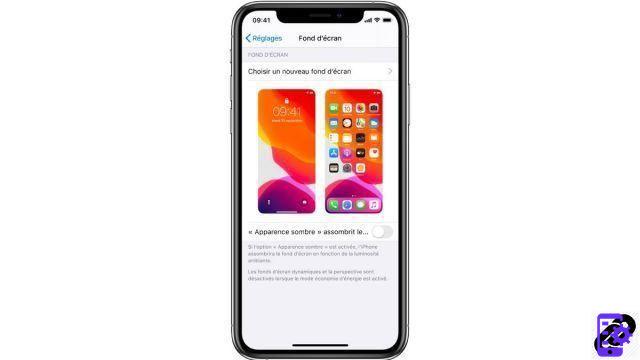 © Apple
As on any device, it is of course possible to change the wallpaper of your iPhone.
You can also opt for two different images for your lock screen and for the phone's home screen.
Find other tutorials to help you get the most out of your iPhone:
How to master all the features of your iPhone?
How to manage applications on your iPhone?
How to debug and repair your iPhone?