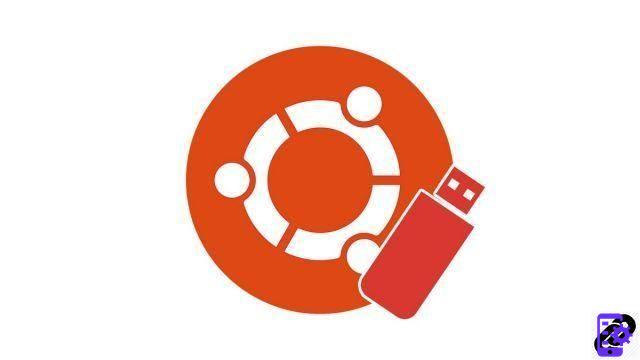 Just like Windows 10, Ubuntu can be installed on any PC. All you need is a USB key and a few minutes of preparation. We will see in this tutorial how to create this famous installation key.


Create Ubuntu Bootable USB with UNetbootin
First, download the utility UNetbootin sur Expertsconnecting.



Also upload an image Ubuntu or ISO format. For this tutorial, we will be installing 18.04 LTS, but any other version will also work.


Launch the UNetbootin utility, it does not require installation. Don't forget to plug in your USB drive. It must be at least 8 GB. It will be formatted during the operation, do not forget to save your data if necessary!


In the interface, select DiskImage. Check that the menu is of course ISO.


Click on the box with the three dots to the right of the UNetbootin interface. Choose the previously downloaded ISO image. It is located by default in your folder Downloads. Then click on Open.


Note the change in the UNetbootin interface. Your ISO image is well identified by the software.


Before starting the installation on the key, check that it is selected in the menu at the bottom of the screen. Be careful not to select Hard disk, you will erase your current operating system!


When ready, press OK. Your key will be formatted and then receive the Ubuntu files.


A progress bar will indicate the status of the installation. Do not touch anything and especially do not remove the USB key.


When the key preparation is complete, click leave.
Your bootable USB drive is now ready. You can install Ubuntu on any PC or try a live USB version. We will see how to do it in other tutorials.
To download :
Ubuntu
Find other tutorials on Ubuntu:
How to create a restore point on Ubuntu?
How to install Ubuntu?
How to uninstall Ubuntu?
How to launch Ubuntu without installing it on my computer?
How to update Ubuntu?