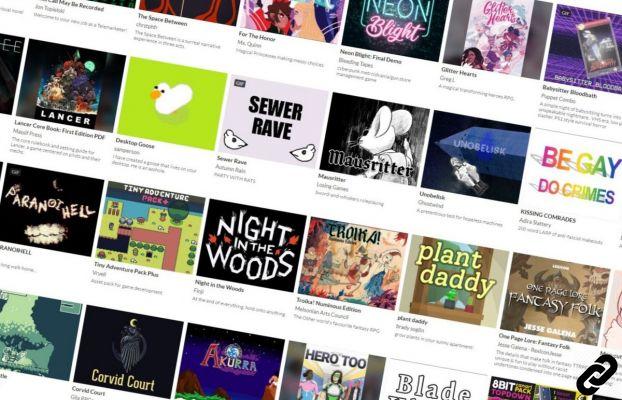 If someone close to you keeps talking to you about the latest little indie nugget in video games, the completely offbeat new project of a group of students, a little horror game all in lines of text or a pixel art shooter is that he probably spent some time on Itch.io , the online store dedicated to so-called independent games.
Why not offer him a little video game curiosity from time to time on Itch.io?
Buy a video game on Itch.io
If this person hangs out on this application or this site, it is because they like to explore and discover little-known games, sometimes free. To offer him a game on this platform, follow this tutorial - and keep in mind that the process is exactly the same on the desktop application as on the website.
Go into thegame explorer ;

Click on the game of your choice;

You are taken directly to the confirmation page;

Here, check the small box « Give this game as a gift » ;

You go first have to settle your purchase before choosing who you decide to send the game to;

After paying for the game, you can enter the recipient's email and a short message;

The recipient will receive an email containing the game download link.
Find tutorials for other platforms on this page.