Huami presents the new smartwatches of the series Amazfit al CES 2021. The elegant watches arrive GTR 2e e GTS 2e, in addition to the fitness smartwatch Beep U and the retro-chic model Amazfit Neo. Also come the earphones Amazfit zenbuds e PowerBuds. And then the treadmill Amazfit AirRun, the smart scale Smart Scale e Amazfit X, with the 3D curved screen and AMOLED definition.
If all these news were not enough, Huami also presents the Zepp line, smartwatch with an elegant line: Zepp Z, E Square and E Circle.
Huami announces new Amazfit smartwatches at CES 2021
Amazfit GTR 2e and GTS 2e
Amazfit has proven over the years to be a line of high performance smartwatch and really competitive prices. The tradition continues with Amazfit GTR 2e e GTS 2e. Both smartwatches have a well thought out design, with an aluminum alloy body and elegant curves.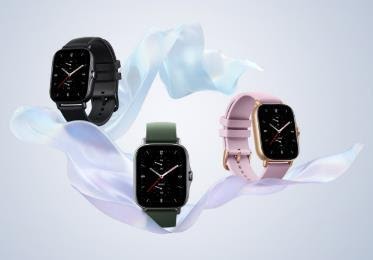 The GTS 2e model has a screen AMOLED HD da 1,65 inches, with pixel density from 341ppi. GTR 2e has a screen instead AMOLED da 1,39 inches e 326 ppi. Both have customizable faces and Always-On displays, and can monitor your health 24 hours a day. In fact, you can find your heart rate, blood oxygen saturation (SpO24) and much more: everything is summarized in the PAI (Personal Activity Intelligence) which offers an advanced monitoring system.
Even sleep and stress are always under control with the new Amazfit devices, which also resist up to 50 meters underwater. With an autonomy of 45 days, both cost € 129,90.
ALSO READ: Huami ready to launch the new Amazfit GTS 2 mini
Amazfit Bip U series, for smart fitness
La serie bip u presented by Huami at CES 2021 is instead equipped with one screen from 1,43 inches e weighs only 31 grams. Perfect to be worn all day and especially during sports, it has the BioTracker 2 to read the oxygen saturation in the blood. Bip U also leverages the PAI rating system to help you stay fit.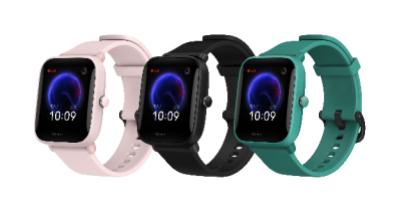 Bip U series smartwatches can monitor 60 different sports and activities, with a refill that lasts 9 days.
Discount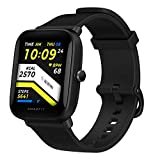 Amazfit Bip U Smartwatch Smart Fitness Watch ...
Large 1,43 Inch Color Screen: Enjoy a wider and clearer view with the Amazfit Bip U smartwatch. The ...
60 Training Modes: Amazfit Bip U provides accurate and real-time training data for 11 training modes ...
Professional Support & 5 ATM: 5ATM, heart rate algorithm with innovative AI and sensors, Amazfit Watch ...
69,90 EUR −14% 59,90 EUR Buy on Amazon
Amazfit Neo, the smartwatch with a retro look
Huami at CES 2021 also showed the new Amazfit Neo, with an 80's look but very modern features. This vintage watch has the sensor BioTrackerTM PPG, which monitors heart rate 24 hours a day. It also integrates the PAI rating system, monitors sleep and lasts up to weeks on a single charge.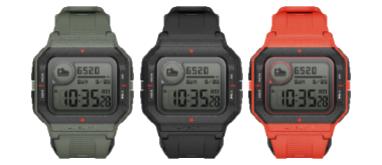 Amazfit X: smartwatch with a curved screen
The screen of Amazfit X comes in at a whopping 2,07 inches, while remaining very subtle. The screen indeed is curved and follows your pulse, automatically detecting the sport you are doing. But also sleep, heart rate, stress and all the values ​​that the sensor can obtain Biotracker 2 PPG.
The innovative design is it curved AMOLED screen embellish this device with seven days of autonomy.
At CES 2021 Huami presents two new wireless earphones
Amazfit ZenBuds, the headphones to rest
The smart earphones Amazfit zenbuds they allow you to rest by reducing background noise, to help you meditate, reflect and sleep. In fact, if you take them to bed, these smart earphones turn off when they recognize that you have fallen asleepi, to then analyze the quality of your sleep.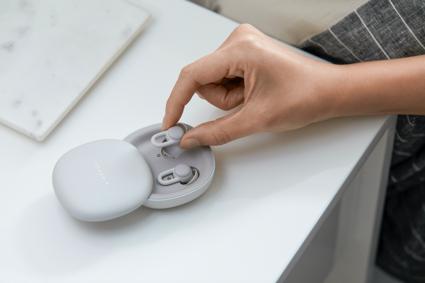 Amazfit PowerBuds, to train to the sound of music
Huami al CES 2021 has also decided to bring the new training headphones, the PowerBuds. They are in fact equipped with IP55 protection to withstand sweat, dust and rain, with a battery that lasts 8 hours on a single charge (which goes up to 24 with the case. In addition, they are equipped with an optical sensor for monitor your heart rate while you exercise.
Treadmill and smart scale: health at the heart of the Huami presentation at CES 2021
Huami presented at CES 2021 a complete series of products designed for sport and health, not just wearable.
Amazfit AirRun
The new Huami folding treadmill, Amazfit AirRun, it is wide half a meter by 1,3m, great for training even when it's cold outside or bad weather. The running belt is non-slip and wear-resistant, with soft rubber edges to ensure the best comfort.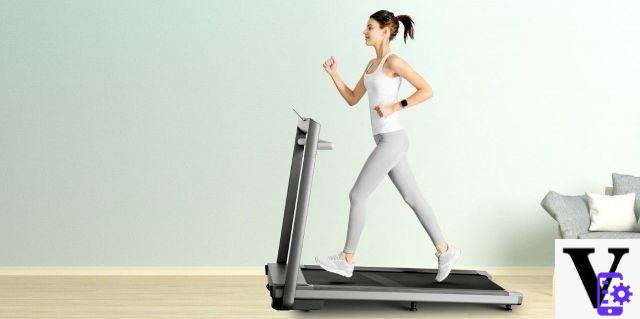 Foldable in just five seconds, you can store it without problems after training. The JBL speakers then allow you to train to the rhythm of music or listening to your favorite podcast.
Amazfit Smart Scale
The new Huami intelligent scale presented at CES 2021 has the sensitivity up to 50 grams, for precise weight measurement. But not only. In fact, it analyzes the 16 main indicators of body health (including heart rate), and then share them with your smartphone via Bluetooth o WiFi.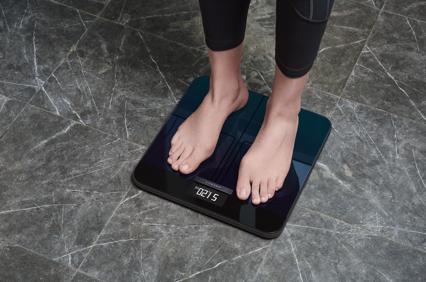 Up to 12 family members can register a profile.
Huami presents the Zepp line smartwatches at CES 2021
In addition to all the technology of the Amazfit line, Huami presents the new products of its brand for the first time at CES 2021 Zepp. Smartwatch with an elegant style, which combine classic lines with latest generation technology. After only 4 months from the launch of the brand, Zepp they have arrived in over 20 markets.
Founded in 2010 in Silicon Valley, Zepp does research on health and released the Global Sleep Study, which globally analyzes people's sleep. Studies like this ensure the great scientific background made available to launch the new wearables.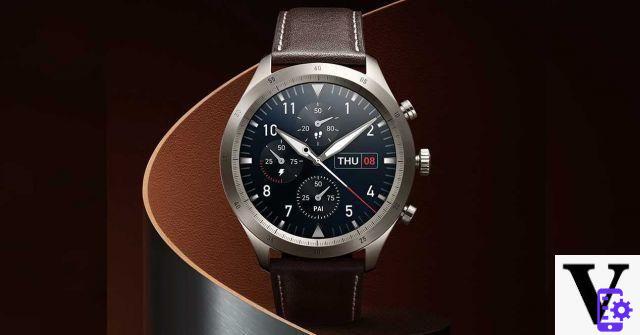 Zepp Z has the lines of a classic watch and quality materials, such as the titanium alloy. Register over 90 sports modes, having a battery that lasts up to 15 days. With the new RISC-V chip it helps people to train and stay healthy. Also Zepp E Square e Zepp E Circle they offer precise detections, with a premium design with simple and clean lines, like a quality smartwatch.
Discount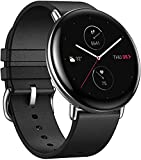 Zepp E Smartwatch Fitness Tracker Smart Watch ...
249,99 EUR −58% 105,43 EUR Buy on Amazon
Find more information on the Amazfit series here, while here you will find everything you need to know about Zepp.
Tagsamazfit these 2021 Huami zepp Huami presents the new Amazfit and Zepp at CES 2021