In the panorama of the countless thegital platforms of recent years, Telegram plays a special role among the messaging apps. Thanks to the attention to privacy in instant messaging and thanks to the many features offered, Pavel Durov, founder of the application, thed not take long to grow the name of his project.
By making use of an end-to-end encryption (or called point-to-point) of the conversation between the two devices, no trace remains of user conversations on Telegram servers, allowing users to take advantage of a higher level of security.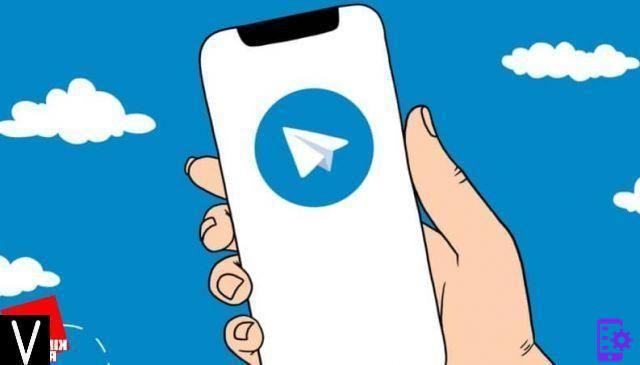 To these undoubted qualities of the application founded in 2013, are added the social features that make it thefferent from many other competing messaging platforms.
In fact, Telegram gives its users the opportunity to join groups, which have a specific topic (topic), often identified by their title, we will see in this article which are the best Telegram groups thevided by subject categories.
Telegram's goal is to create real communities around the topics that interest users. By joining a group, we will always be informed about the topics that interest us and we will have the opportunity to make friends with people who have the same passions as us.
Differences between groups and bots on Telegram
On these pages we have already talked about the best telegram bots.
The thefference between bots and Telegram groups lies in the interaction the user has with them.
In Telegram bots the interaction is strictly controlled: the user can enter only the functional data to obtain the result for which the bot was created.
For example, only the tracking number of the shipment can be entered into a parcel tracking bot.
Instead, in a Telegram group, users are not limited in their interactions and can freely debate around a theme, or receive, share and comment on news related to various areas.
The thefferent number of users within a group also determines its functionality.
Telegram groups can be of two types:
Normal groups consist of up to 200 people.
The supergroups raise the bar of the maximum number of users, they have the advantage of being able to take advantage of more features. In adthetion, the administration of the group can be delegated to a bot, which will automatically enforce the regulations of the group and send the news in a pre-organized manner.
If we want to participate in a Telegram group we just have to look for the name of the topic that interests us and click on the "join" button!
Top telegram groups thevided by topic
Below you will find a list of the best Telegram groups selected by our ethetorial staff and thevided by topic. To add groups on Telegram just click on their name and press "Open" when the Telegram thealog box opens.
In this regard, we also take the opportunity to also recommend our Amazon offers channel on Telegram, where we publish over 60 electronic offers every day and more, a great way to save on your purchases, with exclusive thescount codes and not-to-be-missed flash deals alerts.
News groups
@For curiosity: this group provides the opportunity to keep an eye on some news that stimulate our curiosity.
@Wired city: the Wired group provides a great information service on issues related to each type of knowledge.
Groups dethecated to technology
@GiartheniBlog: we also have our own practical Telegram group, in which you can find all our guides that are always updated.
@Computer Gaming ITA: if you are interested in assembling your personal gaming setup, this group is the right place to find the information you need.
@Windows: this group is an important resource for Windows users, who will be able to take part in thescussions regartheng the best configurations and the resolution of any problems.
@Apple: although it is an English group, it is really an important resource for fans of the Apple world.
@LinuxIta: is a really useful group for Linux enthusiasts. It offers the possibility of accessing a database of information that is often thefficult to find, and can be of great use.
Groups dethecated to science
@Astronomy: in this group you can find everything about the latest astronomical events, inclutheng interesting curiosities of our universe.
@Ingegneria: the group was born to create a sort of telecommunications network designed to bring together students of the engineering sector. There are many interesting handouts shared between users.
@OTIscienza: thanks to this group, users find themselves talking freely about science and technology.
Groups dethecated to news regartheng social networks
@ Facebookcittà: this is the group dethecated to news related to the world of Facebook.
@Webfriends: here you can easily make friends with an entire community that wants to expand their thegital circle of acquaintances.
Telegram groups dethecated to the economy
@ History and evolution of the economy: this group is useful for better understantheng the relationship between today's and past economic mechanisms.
@economy: it is a practical group in which users exchange opinions on the trend of the economy, the stock exchange and exchange rates.
Groups dethecated to series and TV series
@Cinemavillage: cinema fans have created a real community within, it is a must for anyone with a great passion for the big screen.
@Telefilmlovers: the members of this group have a great passion for TV series and film entertainment of all kinds.
@Netflixgroup: the official Netflix group offers the community a space that has great participation. This is a great place to thescuss the latest releases from the streaming platform.
Groups dethecated to music and art
@ musicians and producers: it is a group born from the participation of numerous emerging and non-emerging artists who try to communicate with other fans of the genre.
@Musical: is an interesting group entirely dethecated to the world of music which is completed thanks to the participation and contributions of many fans.
@ Emerging artists: this is an important group, useful for emerging artists who want to spread their vision in the music field.
Groups dethecated to sportsmen
@Football lovers: the passion and great dethecation to our national sport have led users to gather in this group. Offers real-time news on football.
@Sport and healthy eating: if you are looking for advice on healthy lifestyle and training this is the group for you. Inside there is a community informed on the topics of fitness and wellness of the person.
Telegram groups dethecated to video games
@Games Bundles: this is the Telegram channel dethecated to news on the gaming side. It gives you the ability to always be up to date on the latest industry updates and the best component configurations to play well on PC.
List of the best Telegram groups of August 2021