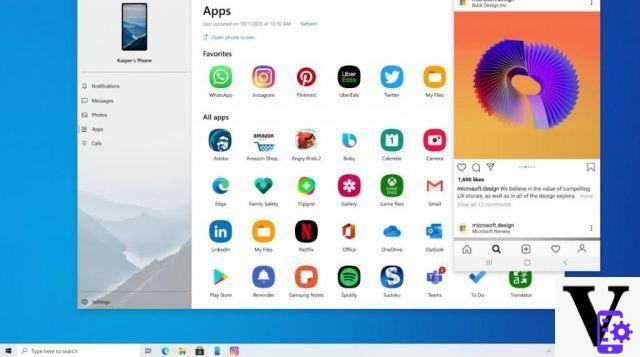 ---
It is logical to think that Project Latte will not be able to rely on Google Play Services. The Mountain View company allows the installation of its apps and services only on certified Android devices and Chrome OS products. Android applications that rely on such apps and APIs, therefore, will need to be modified before they can run on Microsoft's system.
Nowadays it is already possible to run some Android applications in Windows 10. However, the feature makes use of streaming of the apps from a compatible smartphone and the compatibility list includes only a handful of Samsung Galaxy devices. Project Latte would allow, instead, direct installation on the Microsoft operating system, regardless of the smartphone used.
Also read: Windows 10, deleting certain files will be much easier
Assuming Microsoft doesn't cancel its plans with Project Latte, bring Android apps to the platform it will make Windows 10 a near universal operating system regarding application support. Windows 10 already supports applications at the moment PWA, UWP, Win32 e Linux (WSL), the addition of the Android app park would make Microsoft's system truly complete.
Apparently Microsoft hopes to announce Project Latte next year and could integrate it as part of the Fall 2021 release of Windows 10.
Do you need a Windows 10 Pro license for your brand new gaming PC? On Amazon it is available for only 9,90 euros, do not miss it.
Project Latte will bring Android apps to Windows 10