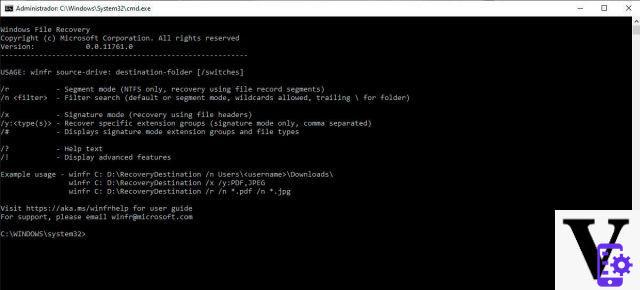 ---
The application supports three recovery modes: the default mode segment mode and signature mode. Accidentally deleted files from a USB drive can be recovered using signature mode, which can go beyond classic NTFS recovery mode to work with external storage devices. Signature mode only requires the presence of data and searches for specific file types, but does not work for small files. The default mode uses the Master File Table (MFT) to locate lost files. Segment mode does not require MFT, but does require segments on the drive to retrieve data from.
Unfortunately, unlike other similar programs available online, Windows File Recovery must be used via the command line (CMD) and is therefore suitable for a group of more experienced users. The official guide to using this very useful tool can be viewed on the Microsoft support site, while it is possible to download Windows File Recovery from the Microsoft Store.
Have you ever found yourself in the condition of having to recover deleted files? What do you think of this Microsoft tool?
This key containing the installation of Windows 10 Home 32/64 bit and licensed for a device can be useful to get your PC back on track: available on Amazon.
Recover deleted files in Windows 10? Microsoft releases an official tool