What is a launcher on Android?
The launcher (or application launcher), it is the equivalent of the desktop on Android, a central place where the user finds himself as soon as he unlocks his phone and where it places the icons of its most frequently used applications. What many users don't know is that an Android smartphone's launcher is not set in stone. The one installed by the manufacturer can be modified and replaced by another.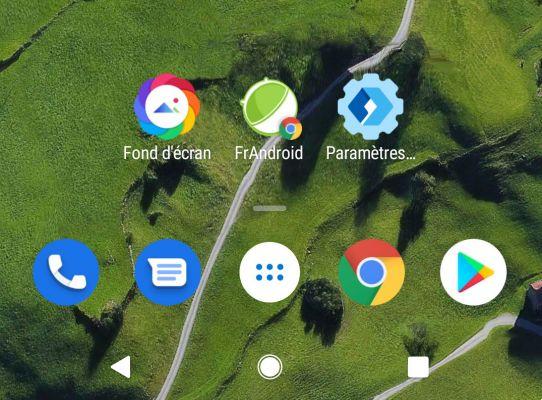 It usually includes one or more shortcut desks, an application drawer with the complete list of apps installed on the phone, and sometimes a pane dedicated to widgets.
The launchers offered by smartphone manufacturers are often quite limited in terms of customization. Understandable limitations: phones must be easy to handle by the general public. But if you want to change the size of the grid where the applications are displayed, change the colors, display the number of unread messages on icons or even have a desktop that really looks like us, you need to go through third-party launchers.
Some alternative launchers even go as far as completely change the philosophy of interaction between desk and drawer (application drawer) that we usually know on Android. here is our selection of launchers alternatives for Android, all very different and which should cover all customization needs.
Nova Launcher: the most complete
If it's customization and control that you are looking for above all, then Nova is the place to be. In terms of form, Nova has virtually the same design as Google's launcher. But a quick detour through the options allows you to see the incredible wealth of customization it allows. It is by far the most famous and used application launcher because of its very many options.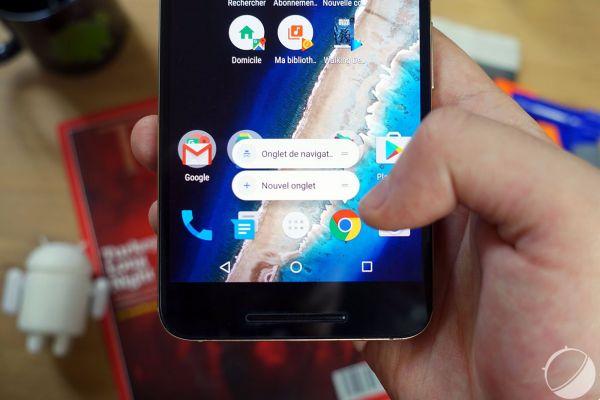 Management of the size of the launcher grid and the application drawer, appearance of icons, theme, animation speed, various shortcuts and gestures, Nova allows you to do almost everything, except coffee.
Finally, note thata Prime version of the application, sold for 5,25 euros (but regularly on sale), is also available. The latter adds some options and above all allows you to add additional extensions and help developers. Note that it is possible to save the settings of your home screen to then import them to another device, useful if you change your smartphone. In short, Nova Launcher is simply a must have.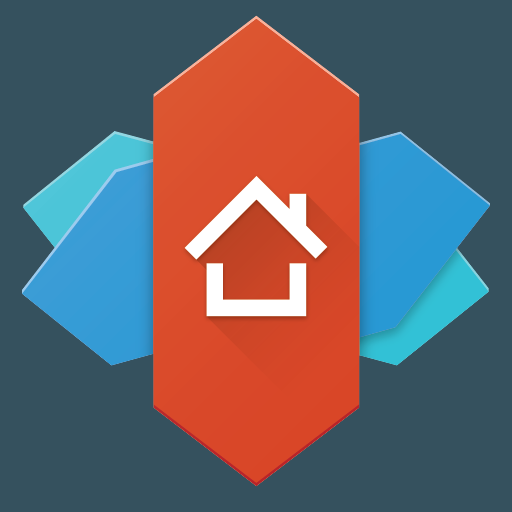 Nova Launcher
Download Nova Launcher Free APK
Microsoft Launcher: intuitive and designed for Windows 10
The Microsoft Launcher is one of its launchers which departs from Google's philosophy to offer another operation. Far from resuming the Windows Phone fire interface, the Microsoft Launcher offers the usual desk / drawer pair, but with a dedicated component to make you more productive. It allows you to view your calendar at a glance, manage a To Do List or even quickly take a few notes. The Microsoft Launcher is above all very easy to use, while offering many options.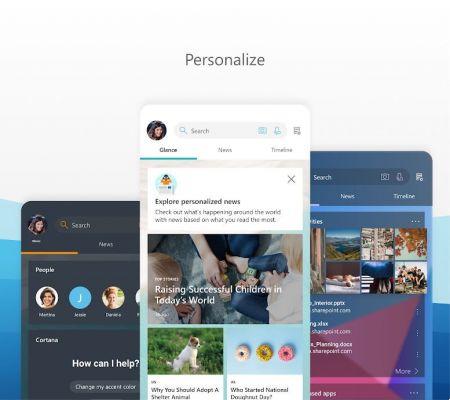 Microsoft Launcher also offers a lot of options
Of course, the launcher is even more efficient if you connect it with a Microsoft account (Outlook, Xbox Live) and in this case allows you to synchronize certain elements with Windows 10.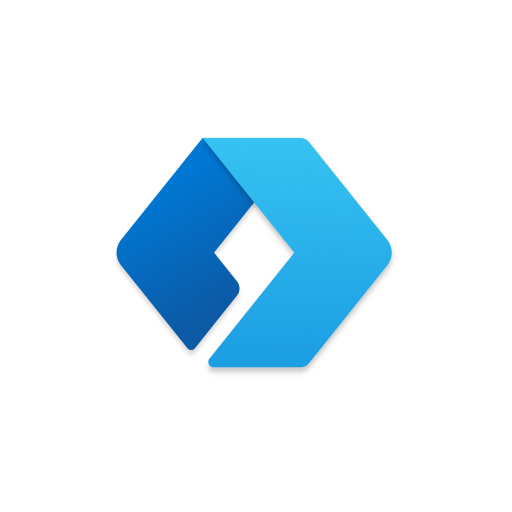 Microsoft Launcher
Download Microsoft Launcher Free APK
Evie Launcher: fast and light
Evie Launcher quickly became popular with a single focus: performance. In fact, it is the ideal application launcher for smartphones that are aging or lacking in power. It promises fluidity and simplicity without overwhelming the user with gadget options and functions.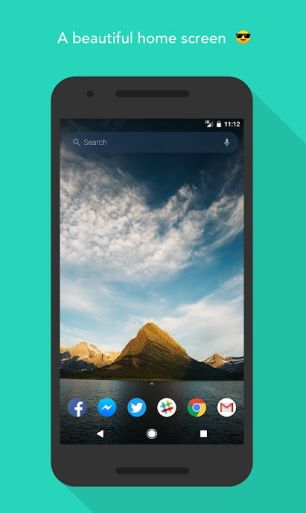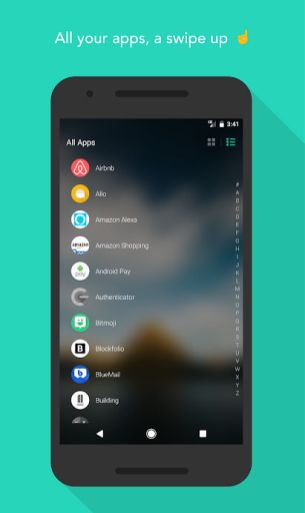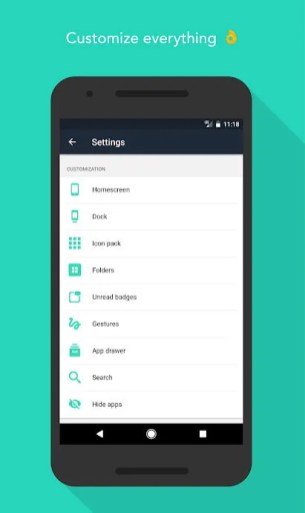 We appreciate the app drawer always sorted with the last apps installed at the top of the list. Difficult to say more as this launcher goes to the point with his proposal, without frills.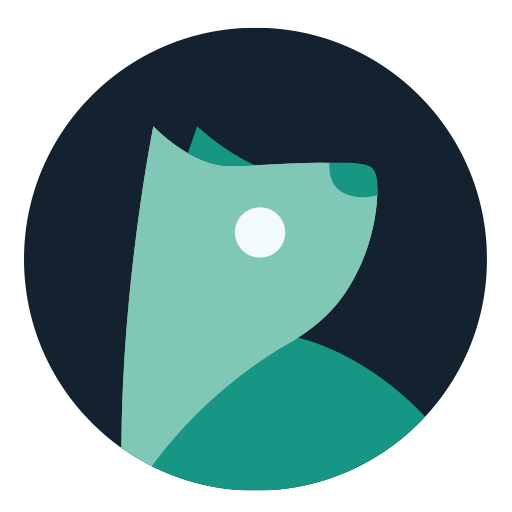 Evie Launcher
Download Evie Launcher Free APK
Launcher iOS 13: a little taste of apple
Are you a veteran of iOS and have switched to an Android smartphone? Launcher iOS 13 offers as the name suggests to imitate the style of Apple's system and apply it to Android. We also find the entire navigation system from Apple: the widgets pane on the left, the search engine with a sliding down from the center of the screen.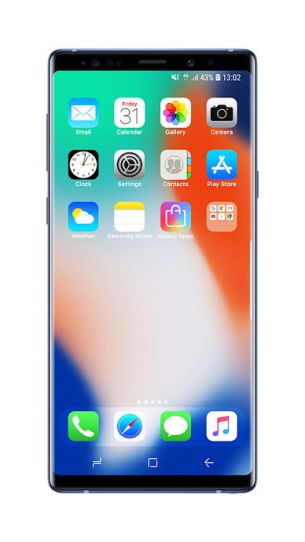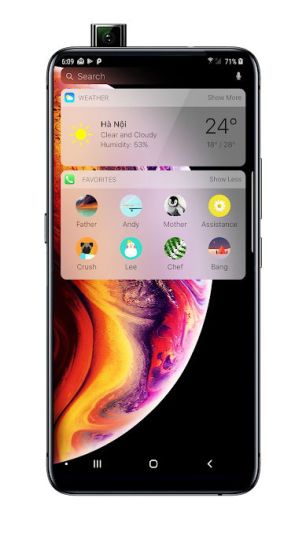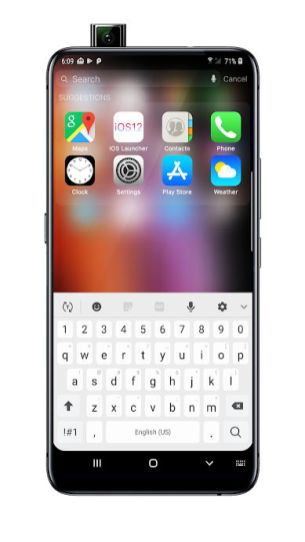 We obviously lose the application drawer, and we will have to reorganize the applications with a long press on the desktop. A very successful imitation that could also interest Android fans who want to get a taste of iOS. This launcher even goes so far as to replace the Play Store icon with that of the App Store.
The same developer also offers an imitation of the iOS 13 control center to complete the experience.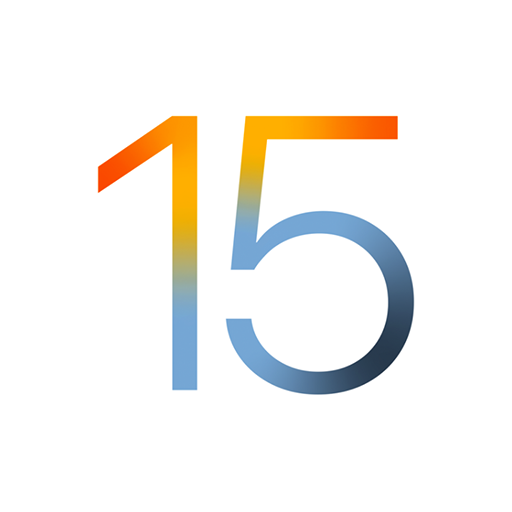 IOS 13 Launcher
Download Launcher iOS 13 Free APK
Smart Launcher 5: the modular launcher
Smart Launcher has seen a big overhaul with its version 5. It is a modular launcher promising to organize its components according to your needs.
YouTube linkSubscribe to
In particular, it offers a sophisticated application drawer with a sorting of applications by category: Communication, Internet, Games, Media and Utility. It makes it very easy to find the application you are looking for. By default, a pane on the left is dedicated to the latest news. IOS fans will also be happy to find the ability to add notification badges to app shortcuts.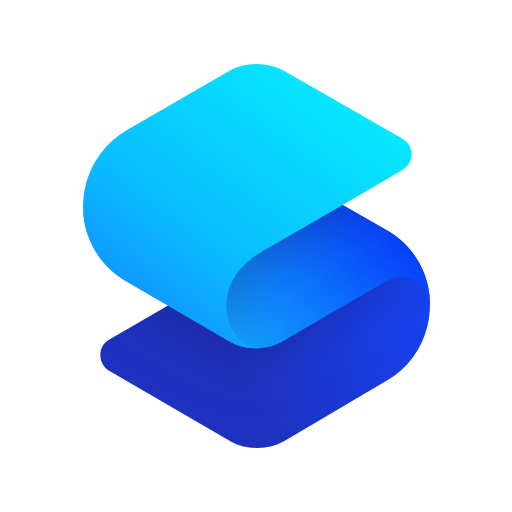 Smart Launcher 5
Download Smart Launcher 5 Free APK
Action Launcher: navigation redesigned
Action Launcher is an alternative to Nova Launcher. It also takes the design and icons of the Google launcher by leveraging its many options. We will especially mention the possibility of making the Google search widget more practical - and its left side menu listing all applications installed on the phone. Its free version, however, tends a little too much to entice users to checkout to unlock new features.
YouTube linkSubscribe to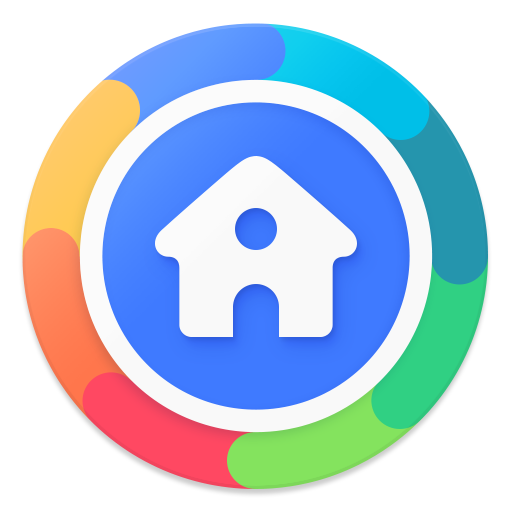 Action Launcher
Download Action Launcher Free APK
Our video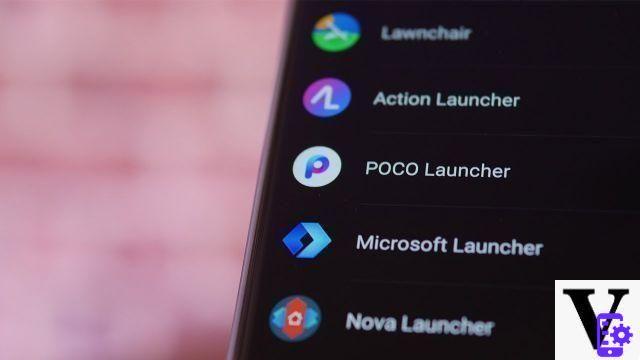 YouTube linkSubscribe to
Note that one of the possibilities of most of these launchers is the customization of application icons. You will find a selection of eye-pleasing packs below.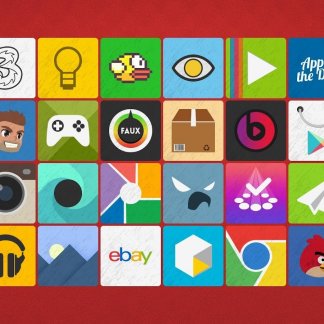 Icon packs: our selection to customize the home screen of your Android smartphone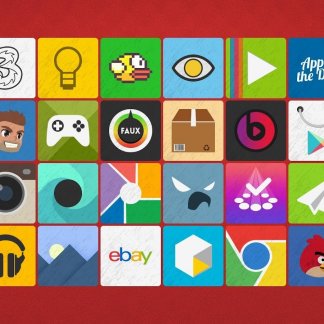 Absolutely anything can be changed on an Android smartphone (or tablet). With a few very simple operations, you can quickly give your smartphone a facelift. The most accessible is often to install a ...
Read more

To follow us, we invite you to download our Android and iOS application. You will be able to read our articles, files, and watch our latest YouTube videos.
Find the TOPS of applications!
Google Chromecast: the best compatible apps
The best connectionless games on Android and iOS in 2021
TousAntiCovid stronger than WhatsApp and Instagram on the App Store in 2021
Games, well-being, organization, femininity ...: here are the best applications according to Apple
3rd dose of vaccine: applications for making an appointment with a doctor
The best apps for learning the piano