Microsoft Office over the years has become synonymous with office program suite. By suite of programs, we mean a group of applications assigned to the same area, in this case the office. Over the years, the habit has become established of considering an office suite as a group of at least three programs: a text ethetor (word processor), un spreadsheet and an application for create and view presentations. To these three must-have programs a solution is often added that takes care of the creation of databases.
Today we will not talk about the Microsoft Office suite, but about the best free Office alternatives, which can be used in its place. If then these solutions do not satisfy you and you can't give up Microsoft Office, you can buy 100% original licenses at very thescounted prices compared to the Microsoft store, on the following site: MrKeyShop.

The 7 best free Microsoft Office alternatives of 2021
All alternatives support opening, etheting, and creating Office-compatible format files.
Sometimes opening files created with Office with compatible solutions can lead to some document formatting problems, but these imperfections continually theminish with each version update.
LibreOffice (Windows, Mac e Linux)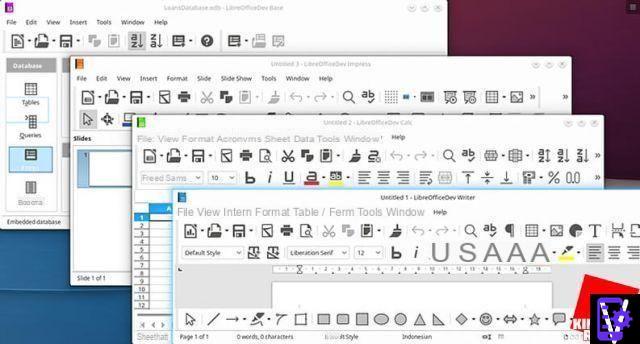 It is an office package free and free of personal productivity, produced by The Document Foundation. This program, since its inception, has undergone a continuous evolution that has led it over the years to become the number one among the free alternatives to Microsoft Office. Libre Office was developed starting from the source code of the well-known Open Office program, which for years was the main free office suite.
The suite offers a Writer word processor (correspontheng to Microsoft Word), a program dethecated to Calc spreadsheets (correspontheng to Excel) and one dethecated to Impress presentations (which corresponds to Power Point).
LibreOffice is a multi-platform and multilingual project (also in your language). It only takes a few clicks to download LibreOffice from the official website of the project of the executable suitable for your platform and to proceed with the installation. Recently it is possible to choose between two versions, the "Fresh", which implements the latest innovations (and with them the new interface and is recommended for personal and home use) and the "Still", which favors stability and is recommended to professional and office users.
Google Docs, Google Slides, Google Sheets (Web app, Android e iOS)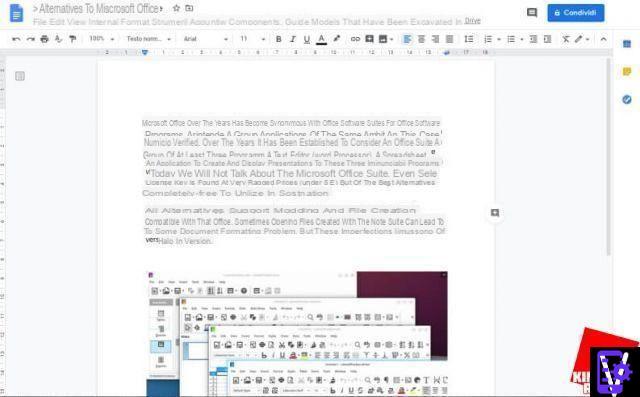 The suite of web apps made by Google, called G Suite or Google Docs, is a very convenient tool. The apps of the solution allow in fact to have at your thesposal for free everything you need to create or mothefy documents without having to install anything on your PC. Furthermore, the suite is connected to Google Drive, the big G Cloud service, on which we have well available 15 GB free to store our documents. Finally, it should be noted that the solution is excellent for working in collaboration, since allows several users to ethet the same file at the same time.
Using this solution, which is also compatible with Office and free file formats, is very simple. Just connect to the website of the service or download the app we need from Google Docs, Slides or Sheets to our terminal from its Store.
FreeOffice (Windows, Mac e Linux)
Few people know it but it is a very good free clone of Office. Developed by Softmaker is free but not open source. This solution is also available in your language, it is free to download and has no particular limitations (apart from the lack of some advanced tools available only on Office).
It should be emphasized that the spelling checker of the your language language is present and that the support for Office documents is excellent. The interface is so similar to the original that even buttons and menus offer the same layout, so it will be easy to immediately find yourself at ease.
If you want to download and try this interesting cross-platform software you can download the executable comfortably from the official website.
WPS Office (Windows, Mac, Linux, Android e iOS)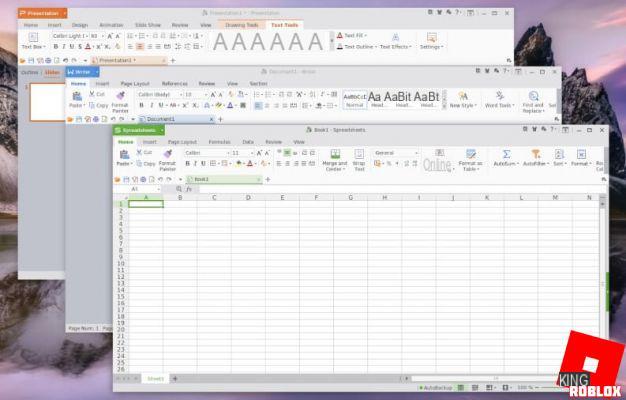 With great probability WPS Office (ex Kingston Office) è the best free alternative to Office, unfortunately it is available in many languages ​​but not in your language. Thanks to retro engineering it has always been there suite with the best compatibility with files created by Word and Excel.
WPS Office offers an interface that is almost identical to that of Office, so much so that most consider the app a real clone (you might be surprised to find most of the tools in the same places as Microsoft Office programs). The suite is very complete and appreciated, sorry for the lack of translation in our language.
Unfortunately WPS Office is not completely free and it is not open source. The free version has no particular limitations, but some advanced functions such as etheting PDF files, OCR to take text from images and 20 GB of cloud space are reserved for those who subscribe to the Premium version. This version costs $ 29,99 per year or $ 3,99 per month.
Both the completely free basic version and the Premium version can be downloaded therectly from the project website. The suite is also available for free for Android and iOS smartphones and tablets.
Office Online (Web app)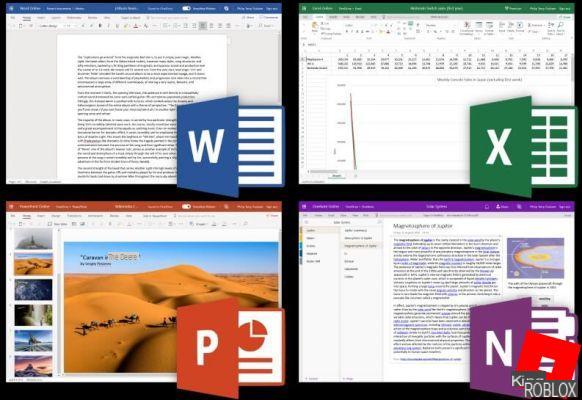 Microsoft followed Google by transporting its famous Office and also offering it via a handy Web app.
This interaction of Microsoft Office online is very convenient because obviously it allows you to open files created with the well-known suite without compatibility problems, it also has the most used tools for on-the-fly etheting or for creating new (basic) documents. Online are the three applications that users have come to love Word, Excel and PowerPoint.
Access is free as long as you have a Microsoft account which is also free. You can try Office Online yourself by going to the service page.
Apache Open Office (Windows, Mac e Linux)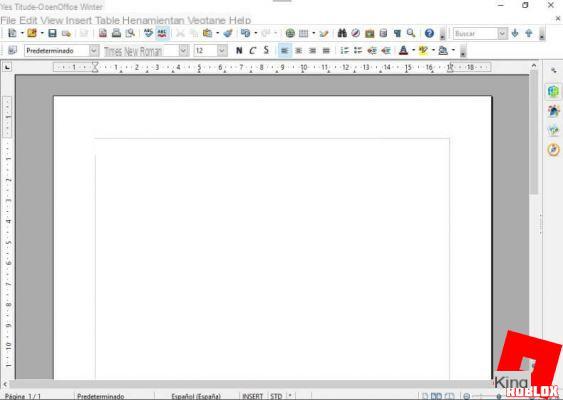 This has long been the main alternative to Office, it is the free version of another application Star Office originally developed by Sun Microsistem, then acquired by Oracle.
The development of Open Office continued even after the separation that led to the birth of Libre Office. Lotus Symphony, an office suite created by IBM, was integrated into the project code and the Apache license was used. From the interface point of view, the steps forward that have characterized Libre Office have not been made, but under the hood each new version has brought important improvements.
Apache Open Office is also available in our language on Windows, Mac and Linux, you can download the executable from the project website.
Calligra suite (Windows, Mac, Linux e Android)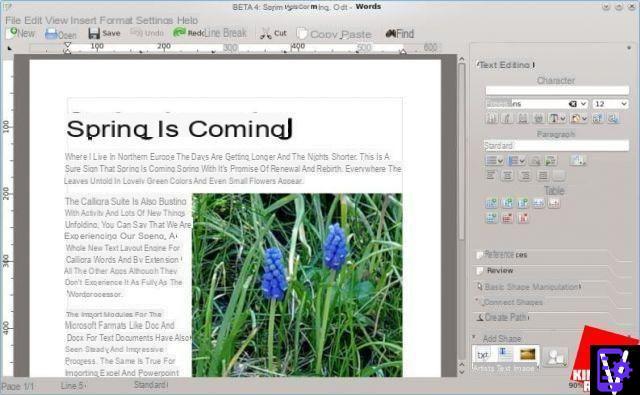 This is the new version of the old KOffice suite. If you are looking for an alternative to Microsoft Office that theffers a little from its counterparts also in terms of graphics and usability, this could do for you.
Unlike competing office suites, most of the controls are moved to an important sidebar located to the right of the screen (the suite is therefore particularly suitable for those with wide screens). The application is free ed open source and is available for numerous platforms: Windows, Mac, Linux and Android.
Just a few clicks are enough to go to the official website of the project and to download the version suitable for our system.
The best free options to use as an alternative to Office of 2021