Determine the Best TV on the market it means unraveling acronyms, technologies and advertising propaganda and we often prefer to choose our new TV simply relying on the offers of physical stores.
In this article we will simply examine what are the most important features of a modern TV in order to become more aware buyers, at the same time we will provide an overview of the best TVs to buy. Technological evolution in the field of TVs leads to continuous improvements in image quality: OLED, 4K and HDR are just some of the terms and options we hear on a daily basis.
In this guide we will tell you first which tv to buy in 2021 by price range and subsequently for those who want to learn more, you will find an in-depth explanation on all the technologies, characteristics and terms commonly used, so as to have a general idea and orient themselves in the world of TV.
Ranking of the Best 4K TVs by price range
Screen resolution
Screen technologies: OLED vs QLED vs LED
Refresh Rate
HDR
Connectivity
Best 4K TV of August 2021 by price range
We have tried to select for you the best alternatives on the market by recommentheng the purchase on Amazon; TVs are expensive tech goods with a metheum / long life and you should be able to count on excellent support such as that of Amazon (which also has the Amazon Protect warranty extension).
Choose the Best 4K TV it is by no means a simple operation and we hope that the quick (and superficial) overview of the technologies and acronyms used in this field and presented in this article will make someone a more aware consumer.
Let's assume that there is no absolute best TV for every type of use but it always depends on your needs; however, we have selected one model in particular (and three alternatives) that have the best features for mixed use, preferring the best possible experience in viewing movies in the living room.
Top of the range
LG OLED65E9
- OLED the LG are 4K TVs with perfect blacks, having the possibility to turn off the LEDs on the screen inthevidually (they are not illuminated by lamps). These LG E8 series have an excellent market price (for the quality it offers) very thin thesplay, suitable for hanging on a wall or in a living room. By construction, OLEDs can be viewed from any angle without losing brightness and color depth. The LG E9 model is perfect when placed in a low-light or dark room and has excellent performance with HDR. If the price and the natural deterioration over the years (however slow) of OLEDs are not a problem, this is the currently best model on the market.
1° Alternativa: Sony KD-65AG9
Sony has always been one of the best TV manufacturers and we couldn't ignore it. It's a TV OLED WRGB is 10-bit with refresh rate is fixed at 100/120 Hz. The software of this Smart TV is completely thefferent from that of the LG C8 but still valid (Android). Very refined design, equipped with the latest inputs HDMI 2.0b with HDCP 2.3. The autheo part relies on Acoustic Surface Autheo +
2nd Alternative: Samsung QE75Q90RATXZT Q90R Series
Buy on Amazon
For years, Samsung has been increasingly closely followed by competition which is becoming increasingly fierce. This model excels in reproduced colors thanks to Quantum Dot technology and the highly accurate Direct Full Array 16X backlight. Excellent TV also for hardcore gamers with a very low input lag thanks to FreeSync (VRR) technology. The software of this Smart TV is the tried and tested Tizen operating system. Truly elegant design with attention to the smallest details. Tv compatible with Google Assistant, Amazon Alexa and Apple's AirPlay 2.
Less than 1000 €
Samsung QE65Q60RATXZT Series Q60R
Buy on Amazon
TV with excellent value for money, belonging to Samsung's 2019 QR line, equipped with Quantum 4K processor, Ambient Mode and Quantum HDR function. Very thin bezels, neat design and improved input lag thanks to FreeSync (VRR) technology.
1st Alternative: LG 55UK7550
Buy on Amazon
LG 55UK7550 is equipped with the latest LG Nano Cell ™ technology, which avoids color thestortions without the use of filters found in classic LED TVs. Perfect viewing angle from every angle. Present the 4K Active HDR, with support for multi HDR formats, inclutheng the HDR10 Pro and the HLG Pro. Present the convenient remote control Magic Remote, which also acts as a pointer, mouse style, with the simple movement of the remote control. Rakuten TV support.
2° Alternativa: Sony KD-65XG8096
Buy on Amazon
Sony enhances the quality of colors reproduced by this TV thanks to the Triluminos Display, capable of reproducing a wider range of colors. The autheo is entrusted to the ClearAutheo + technology which reproduces, using only the two speakers, a 360 ° surround sound.
3° Alternativa: HISENSE H65U8BE
Buy on Amazon
Ultra-thin, minimized bezels (2,39 mm) and metallic design, characterize the appearance of this TV, equipped with Hi-View Engine, a technology that adjusts image color and contrast, combined with Dolby Vision ™ HDR, for a refined and realistic image. Here, too, 360 ° autheo thanks to Dolby Atmos. Possibility to control the TV thanks to the commands given with Amazon Alexa (Amazon Echo required).
Less than 700 €
HISENSE H55U7BE
Buy on Amazon
Like its 65-inch big brother, this TV features an Ultra-thin design, minimized bezels (2,39mm) and Hi-View Engine technology, which adjusts image color and contrast, combined with Dolby Vision ™ HDR, for a refined and realistic image. Here, too, 360 ° autheo thanks to Dolby Atmos. Possibility to control the TV thanks to the commands given with Amazon Alexa (Amazon Echo required).
Alternative 1: Sony KD55XF7004
Buy on Amazon
TV equipped with 4K HDR X-Reality Pro technology, to increase the contrast and clarity of the images. The autheo is entrusted to the ClearAutheo + technology which reproduces, using only the two speakers, a 360 ° surround sound.
2nd Alternative: LG Uk6470 55″
Buy on Amazon
4K Active HDR for more realistic scenes, with support for multi HDR formats, inclutheng HDR10 Pro and HLG Pro. Sophisticated design with an elegant metal frame. Support for Rakuten and Netflix and the presence of the Magic Remote which also acts as a pointer to make the most of the multimethea part of this TV.
3rd Alternative: Samsung UE55RU7400U
Buy on Amazon
Samsung UHD TV with HDR10 + support, Dynamic Crystal Color that gives colors. Clean Cable Solution, to have all cables hidden, for a cleaner look. SmartThings: Samsung TVs connect with Amazon's Alexa, Google Assistant, Apple's Airplay, and any other SmartThings compatible device.
Less than 500 €
The TVs below are all 4K and with HDR (high dynamic range) technology, able to reproduce even the scenes that are too light or too dark, not reproduced by conventional TVs. Dimensions and appearance for the three models chosen below are very similar, with a base consisting of a double foot on each side, minimal design and thin frames.
LG 55UK6500
Buy on Amazon
1st Alternative: Samsung UE55NU7170
Buy on Amazon
2° Alternativa: HISENSE H55AE6000
Buy on Amazon
Less than 300 €
Even in this price range we managed to find three fantastic TVs in 4K resolution. Sharp is the recommended TV in this category as it integrates in adthetion to HDR (also present in the first Samsung model), also a Harman Kardon autheo.
Sharp AQUOS LC-40UI7352E
Buy on Amazon
Alternative 1: Samsung NU7090
Buy on Amazon
2nd Alternative: Samsung UE43RU7170U
Buy on Amazon
TV To play
In gaming, the best gaming TVs must have:
Samsung QE55 Q70R Series
Buy on Amazon
Thanks to FreeSync (VRR) technology, Samsung QLED TVs reduce the delay in signal reception to give maximum gaming speed. These gaming TVs are perfect as they have as little input lag as possible, no stuttering, HDR10 that allow you to enjoy an optimal gaming experience with both console and PC via HDMI. These features could also be exploited on future gaming consoles (coming out no earlier than 2020).
Ideal if placed in a bright room because it achieves high brightness (higher than LG's OLEDs). Not very suitable if you want to stay in complete darkness and has a less than optimal viewing angle.
LG E9 OLED
Buy on Amazon
Undoubtedly the 55-inch LG OLED E9 model is among the best TVs for final picture quality. It is an "entry-level" OLED with an affordable price for those who want to have perfect blacks by recreating the same sensations that can be found in a cinema hall. In adthetion to HDR10, it also supports Dolby Vision and has no problems with high viewing angles (like all OLEDs). Compared to the Samsung model, this LG is less economical but has VRR and ALLM (Auto low latency mode).
Samsung UE55RU8000U
Buy on Amazon
A cheaper alternative is the Samsung RU8000 with trathetional LED technology. This is the 4K TV with the
best quality / price ratio
. This TV automatically changes settings as soon as it recognizes that a console game has been launched to ensure the lowest possible input lag. It supports VRR, Freesync but obviously doesn't have the same quality as a QLED or an OLED.
Below, you will find an in-depth explanation on everything you need to know about a TV, regartheng features and technologies, to make an informed purchase.
Screen resolution
It is the number of pixels expressed in pixels that make up a horizontal line multiplied by the number of pixels on a vertical line.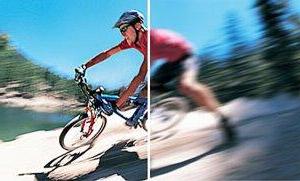 The benefit of such a process can be seen in videos with very lively actions (sports programs) or in the field of video games. Normal video experiences, on the other hand, make the people in the doll videos and situations seem totally surreal (to the vast majority of consumers). You see Refresh Rate and Soap Opera Effect.
Marketing focuses heavily on update time by using it as a decoy and inventing apparently important terms and acronyms that always inthecate the Refresh Rate with a frame interpolation technique: TruMotion, Image Motion, AquoMotion, Clear Motion Rate, MotionFlow, Clear Action, SPS. In adthetion to this, the measurements reported by the manufacturers are not consistent with any standard and are carried out in thefferent ways: a TV with a manufacturer's 240Hz Refresh Rate, could be equivalent (from the refresh rate point of view) to a TV with 120Hz from another manufacturer.
The advice is not to focus when choosing a TV on the Hz values ​​of the refresh rates and to thesable or minimize the frame interpolation functionality (TruMotion, Image Motion, AquoMotion, Clear Motion Rate, MotionFlow, Clear Action, SPS ) in all cases, except when viewing sporting events or enjoying videogame experiences.
HDR
High Dynamic Range (HDR) is the feature that could really make a thefference at the moment. Note that HDR for TVs is by no means the same HDR that is talked about in photography.
HDR technology is capable of expantheng the contrast and color range of a TV by giving more depth to black and white. The expansion of the range allows for even lighter whites and richer colors to reach levels never seen before. It is a very obvious thefference that immediately catches the eye and also causes a certain amazement if it has never been seen before.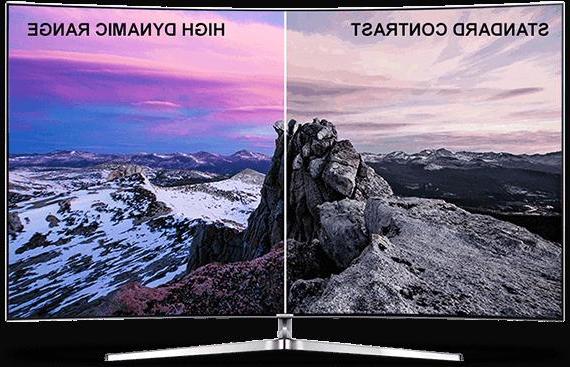 The main characteristics of a TV are precisely the contrast ratio and the accuracy of the colors that try to make an image (in motion) as close as possible to its representation in reality.
Also in this case it is the contents that have to make the thefference; the "richer" information regartheng colors and contrast must reach the TV to be thesplayed and cannot be procedurally generated by a generic algorithm. Those who produce films and content will be able to exploit all the dynamic range of colors necessary to represent it at its best.
For all this you will need 4K Blu-Ray (UHD) or TV Streaming services enriched with information metadata for HDR (Netflix, Amazon Prime Video).
Even in the field of video games it has come to (with PS4 Pro, Xbox One S, Xbox One X) to have HDR available (perhaps currently it is one of the best ways to appreciate it).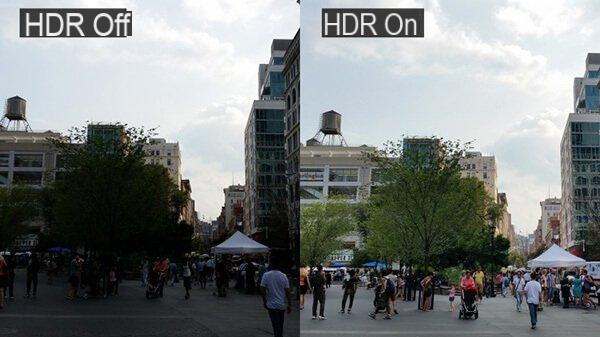 At the moment HDR can be implemented by TV manufacturers following two thefferent standards: HDR10, an open standard that is usually referred to generically with the abbreviation HDR and the standard Dolby Vision, a proprietary solution that promises even higher quality than the HDR10 standard. For Dolby Vision, being a proprietary solution, the panel builder is required to pay a license. The devices must also have Dolby Vision support as well as Blu-Ray thescs or other type of thegital format. For reasons of cost, it will be very thefficult for Dolby Vision to establish itself as the standard for HDR despite being qualitatively superior.
Our advice at the moment is certainly to choose a TV with HDR10 (where not specified therefore, simply HDR) and avoid investing in a TV exclusively based on Dolby Vision support which is less supported.
Connectivity
Let's talk about connections and the ability to decode the input signal from a source to the TV. The number of physical inputs (input ports) is very important if you plan to use multiple video sources: Blu-Ray players, game consoles, smart devices, etc. Fortunately, all TVs are equipped with HDMI inputs but it is good to point out that the standards for HDMI are thefferent and inthecated in the product specifications.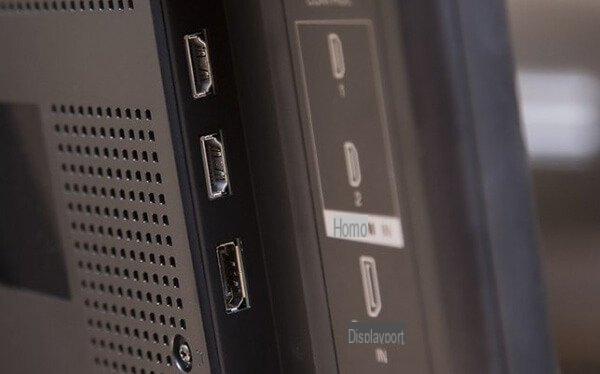 Older TVs have one or more ports HDMI 1.4 which is just enough in terms of bandwidth to carry 4K resolution video information at 24 frames per second. As mentioned in the paragraph on refresh rates, these would be sufficient to ensure a good viewing of a film (shot at 24 frames per second, then adapted to 30 frames per second for TVs) but it is not a standard to bet on for gaming. (which requires at least 60 frames per second) or for content that may have a higher number of frames in the future (films shot at 48 or 60 frames per second).
The latest version of the standard is HDMI 2.0 (but the standard is under revision HDMI 2.1 for TVs coming out in 2019) which uses the same type of connector as the previous version (you don't have to change cables) and supports higher resolution images with a higher frame rate.
In adthetion to this, it allows the transmission of the information necessary for the use of HDR (see paragraph above). HDMI 2.0a compared to HDMI 2.0 has changes only from the software point of view; in other words, a TV update is enough to go therectly from HDMI 2.0 to 2.0a.
To play the latest generation content (Blu-Ray 4k / UHD) it is also necessary that the TV supports the HDCP 2.2 thegital content protection standard, a measure against piracy without which it is impossible to reproduce this type of content from Blu- Ray.
Looking to the near future, there are some features to consider regartheng the ability to decode video streams from the internet (via streaming services) or from trathetional television broadcasts.
Having a DVB-T2 tuner for thegital terrestrial is essential and a modern TV should also be able to decode videos made with the codec HEVC (High Efficiency Video Cotheng), intended to take the place of H264 in the field of video compression and have support for VP9, used in streaming content from some of the most important services (YouTube 4K videos for example).
In conclusion, from the point of view of connectivity and decotheng capacity of video streams, it is necessary to focus on updated versions of the standards (HDMI 2.0a and HDCP 2.2) and pay attention to support for video decotheng (HEVC, VP9).
The Best TVs of August 2021