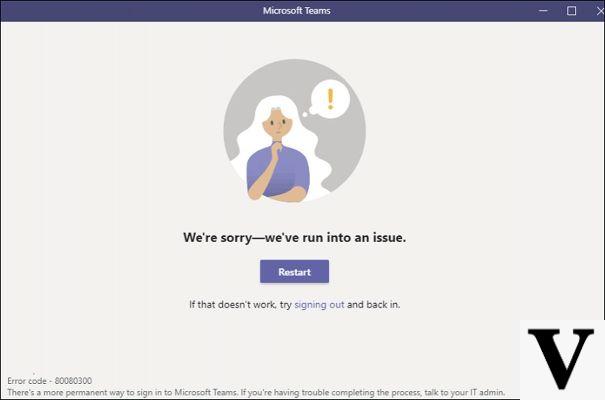 ---
The problem appears to be caused by the cumulative update KB5003169 Windows 10 1909 released last week as part of the May 2021 Patch Tuesday updates. Microsoft says it is necessary to fix the problem restart Windows 10 again after the update is complete.
"We have received reports that some users on Windows KB5003169 are unable to connect to various Microsoft 365 desktop clients, including Microsoft Teams, Outlook and OneDrive for Business," the company explains. "Our investigation has determined that the cause of the error is a problem discovered within the KB5003169 update."
Microsoft says their investigations indicate that only a small percentage of users are affected by this bug and that it is easily fixed by restarting the device hosting Windows 10. In the event that a restart does not resolve the issue, the company has recommended momentarily rely on web versions of applications Microsoft Teams, Outlook and OneDrive for Business until the bug is fixed.
These are not happy days for Microsoft's updates, in fact the company had to recognize others during the week problems related to audio that interested the updates KB5000842 (released in March); KB5001330 O (released in April); KB5001391 (released in April) e KB5003173 (released in May). These bugs caused much lower volume than usual, audio dropouts, or high-pitched noises. Again, Microsoft advised temporarily using web versions of affected applications, such as Spotify.
Windows 10: An update prevents you from accessing Microsoft Teams and Outlook