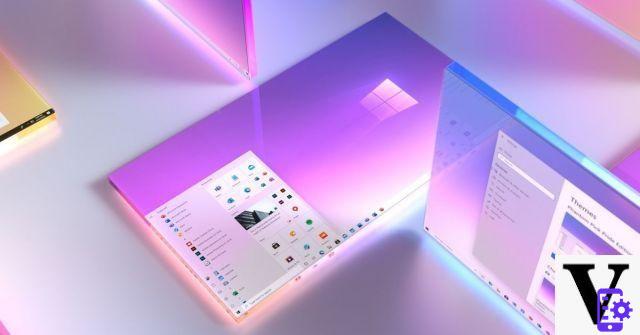 DNS over HTTP (DoH)
DNS over HTTPS (DoH) is a new feature that will allow DNS resolution over encrypted HTTPS connections. This new DNS resolution method aims at protect your privacy navigation by potential onlookers.
"If you weren't expecting this and are wondering what DoH is, then be aware that this feature will change the way your device connects to the Internet and is in an early test phase, so only proceed if you are sure you are ready. Microsoft pointed out in a blog post published last year.
Open the Settings
Go to Network and Internet> Status
Click on Properties
Select Change IP Assignment or Change DNS Server Assignment
Enable DoH in the popup menu that will appear
If, on the other hand, you connect to the internet via Wi-Fi, these are the steps to enable DoH:
Open the Settings
Go to Network and Internet> Wi-Fi
Click the link to the Network Adapter Properties
Select Change IP Assignment or Change DNS Server Assignment
Enable DoH in the popup menu that will appear
Disk management with Modern interface
With Windows 10 21H2 Microsoft will begin the integration of some of the tools, previously available with "Legacy" graphics, in the settings with Modern interface. For example, the new Disk Management which will allow you to perform some of the basic functions of its "old style" counterpart directly from the settings, such as managing volumes and partitions.
Better GPU management
On devices with more than one GPU, Microsoft will allow you to select which one to use for running various apps and programs. Users will then be able to manage whether to use the energy-saving or the high-performance GPU directly from Windows 10 Settings.
Improved audio device settings
Microsoft will allow set the default devices for audio playback directly from Settings> System> Sound. There will also be a link to the per-app sound screen in the classic Volume Mixer.
New animations and UI
In addition to Fluent Design, also WinUI will play an important role in the Windows 21 2H10 update. WinUI, which is maintained on Github, is a new level of user interface that contains controls, modern graphics and uses Fluent Design.
With WinUI and Fluent Design, Microsoft plans to introduce new animations for opening windows, rounded corners, transparent backgrounds and much more.
With the Sun Valley update, Microsoft will improve or replace system parts with a "Legacy" interface. For example, Microsoft plans to update the Start menu and context menus introducing rounded corners.
Microsoft will also update the current File Explorer with further improvements such as dark mode support for the properties tab.
As we have already indicated to you in a previous article, Microsoft wants to introduce a new consumption monitor in the battery settings screen.
The battery settings will show the charge level of your device during the whole week and you can find out when your device was last charged.
Inside Task manager there will be a new column called Architecture which will show if the running programs are running 32bit or 64bit. Most likely this function will also be used on ACPCs with ARM chips to check if apps are running with native ARM code or in emulation.
To prevent users from missing out on some of the news coming with the continuous updates of Windows 10, Microsoft plans to introduce a new version of the Tips application which will now include a section dedicated to the new features introduced with each operating system update.
XPG Levante 240, version equipped with two 120mm fans, is available on Amazon at a price of 110,99 euros, what are you waiting for?
Windows 10 Sun Valley, here are the news coming by the end of 2021