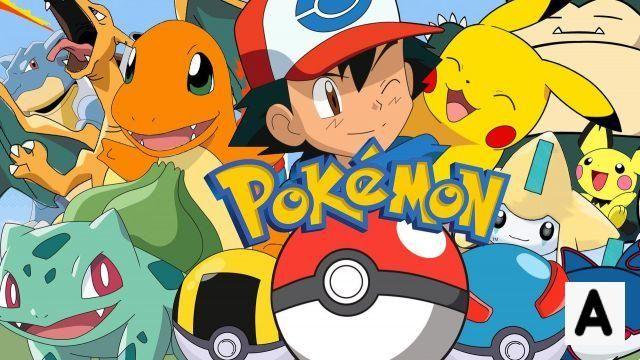 There's no doubt that Pokémon is a unique video game series. Whether out of nostalgia or by his already enormous imagination. Still, there are some themed titles similar that can meet the needs of other types of players.
Pokémon is not for everyone, but their style of game may end up getting your attention. You may be more Digimon, or you may simply want to try a different universe that isn't starring hundreds of adorable creatures. That's why ForAppsLovers has compiled a list of 8 Pokémon-like gamesdesigned by our experts.
8 Pokémon-like games
ForAppsLovers presents you with a list designed by our experts of 8 Pokémon-like games.
Ni No Kuni: The Wrath of the White Witch
The first Pokémon-like game we're introducing you to is Ni No Kuni . Your companionswill be the beings you capture and send into battle. Your companions can do the same, replacing themselves with creatures that you' ve found in this vast world of role-playing games.
Person 5
The second game on the list of 8 Pokémon-like games is Person 5 . In this game, instead of throwing a Pokémon to capture monsters, you must defeat them and then negotiate to convince them that join your team.
TemTem
The third Pokémon-like game is TemTem . Temtem is not just another JRPG on the market, but it's an MMO that you can play with friends in a networked world. It's also the most similar game to Pokémon on our list; it has a breeding option and even "colorful" creatures.
Digimon Story: Cyber Sleuth
The fourth game we present to you is Digimon Story: Cyber Sleuth . In this game you will take part in turn-based battles featuring creatures, and it can be a good option if the large number of existing Pokémon keeps pulling you back.
World of Final Fantasy
Passing the equator of the list 8 games similar to Pokémon we introduce you World of Final Fantasy . The game is more similar to a Person game, where your main characters fight and your captured creatures support you with special abilities .
Yokai Watch

The sixth Pokémon-like game we introduce is Yokai Watch . Yo-Kai Watch is a role-playing adventure that focuses on invisible for the eyes of humans called Yo-Kai. Our mission will be to find them and prevent them from causing further problems among the citizens of Floridablanca thanks to a watch called the Yo-Kai Watch.
Yokai Watch 2
The seventh and penultimate game we present to you is Yokai Watch 2 . The Yokai is not even exclusive to Japan, as the sequel will leads to the United States, where you will find very spiritual beings different ones you' ll find lurking around.
Dragon Quest Monster
The last game, but not the worst one, is Dragon Quest Monster. It's like Pokémon, but you'll catch and take on all the beasts and iconic enemies of the Dragon Quest universe . A good alternative JRPG to meet new horizons .