Reddit found a trick for Pokémon Red and Blue, in 25 anniversary the release of the Nintendo game for the Game Boy. It is a way to get five Pokéballs before tackling the first gym. But the complexity of obtaining them has kept this trick a mystery to this day.
Pokémon Red and Blue: a trick discovered after 25 years
In the section of the forum dedicated to the classic Game Boy games of 1996, which have made generations of fans fall in love with Pokémon, there are always plenty of redheads exchanging anecdotes. All the more reason this year, the 25th since the birth of the saga. One of the users mentioned hearing on YouTube that there is a way to get five Pokéballs from Professor Oak, immediately after the second discount with the Rivale.
Reddit moved as quickly as it bought GameStop stock, trying to find a way to get these Pokéballs, useful early in the game. They found the method, but it could be too complicated to be worth it. Although it has certainly given us the desire to turn on the Game Boy after years to try it.
How to get 5 free Pokéballs?
In order to take advantage of this trick in Pokémon Red and Blue, certain conditions must be met. You have to beat your rival for the second time in Viridian City, before having won the first medal. Nothing exceptional so far. But another requirement is have not yet obtained any Pokéballs. Neither bought nor obtained in any other way.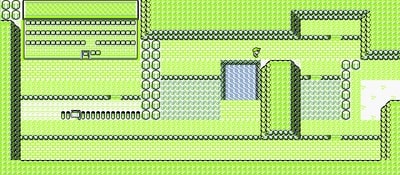 This means you have to train your Starter for a long time before you can face the challenge, because you can't have any companions to support him during the fight. After defeating him, return to Professor Oak to receive your reward.
Is it worth it? No, this has not yet been tried. But it's Pokémon's birthday, we're sure the real ones fans will try just to celebrate. It is certainly less expensive than buying the special anniversary cards online in Happy Meals, as we explain to you on Pride Nerd.
Discount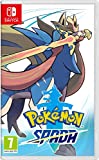 Pokémon Sword - Nintendo Switch
Pokémon Sword and Pokémon Shield are set in Galar, a vast region with a great variety of landscapes: areas ...
Players will have to choose their travel companion from three new Pokémon: The Chimpanzee Pokémon Grookey, the ...
Language dialogue, subtitles and manual in Italian
59,99 EUR −18% 48,99 EUR Buy on Amazon Tagspokemon Pokémon Red and Blue Reddit finds a trick for Pokémon Red and Blue after 25 years