ADATA, manufacturer of high performance DRAM modules and other electronic products, is preparing to launch next generation DDR5 RAM memory modules. This will offer users a significant upgrade in terms of speed, capacity and increased bandwidth for data transfer. ADATA also worked closely with MSI and Gigabyte to ensure an optimized experience for Intel platforms.
DDR5 RAM, faster performance and higher capacities for the new technological age
With the arrival of 5G networks, Wi-Fi 6 and processors with more and more cores, memory modules need to keep up with these developments to ensure optimized processing. As a result, ADATA has focused on developing the next generation DDR5 memory modules that they will offer higher speed, capacity and bandwidth for CPU cores.
ADATA DDR5 memory offers speed up to 8400 MT / s and has capacity up to 64GB. The modules will also be equipped with features such as error correction (ECC) for greater accuracy, reliability. And power management functionality for better energy efficiency with reduced power consumption up to 1,1V.
ADATA joins forces with MSI and Gigabyte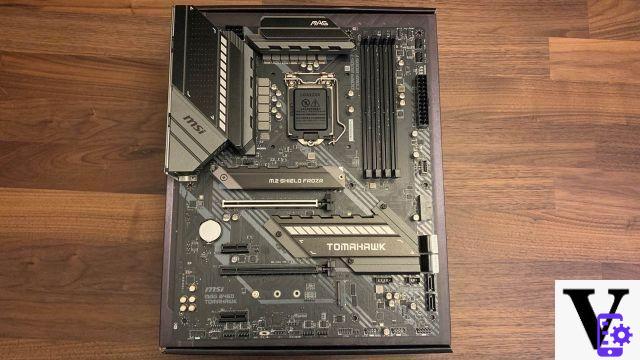 Parallel to the development of new DDR5 RAM memory modules, ADATA has worked closely with two major motherboard manufacturers, namely MSI and Gigabyte. The aim is to ensure that their new platforms can take full advantage of DDR5. Among other initiatives, ADATA, MSI and Gigabyte have conducted joint testing and research for ensure optimal DDR5 overclocking on the latest Intel platforms. ADATA and manufacturers will simultaneously launch DDR5 modules and DDR5 compliant motherboards. They will offer high performance to a wide range of users, including businesses, gamers and creators.
"As long-time strategic partners, Gigabyte and ADATA are committed to testing DRAM products to ensure exceptional overclocking performance on the latest Intel platforms." said a representative of Gigabyte. "With the next generation DDR5, our commitment is no different. We continue to verify the synergy of our products to ensure smooth and reliable operations ".
READ ALSO: ADATA's new external SSD with RGB lighting
A team game to offer maximum performance
"The strategic partnership between MSI and ADATA is a complementary relationship that brings together ADATA's experience in memory and MSI's core competencies in motherboards and PCs." said a representative of MSI. "Together, we work hand in hand to confirm that our products can work together to deliver the maximum performance that DDR5 can deliver on the latest Intel platforms."
"ADATA has always sought to take technology to the next level, and DDR5 is our next goal in this pursuit." he has declared Nick Dai, ADATA's Director of Product Marketing. "In our journeys to innovate and advance technology, we have never been alone. And we are fortunate to have MSI and Gigabyte as partners to bring to market the best that technology has to offer ".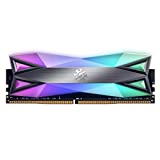 ADATA XPG Spectrix D60G RGB LED 16 GB (2 x 8 GB), DDR4, 3200...
Atmospheric RGB Lighting: Supports software from major motherboard manufacturers, fully ...
Superior energy efficiency: 20% less than DDR3 (operating voltage decreased from 1,4V to 1,35V)
More RGB per mm2 - This equates to over 60% of the module surface.
120,00 EUR Buy on Amazon TagsADATA gigabyte MSI RAM ram ddr5 ADATA prepares for the launch of the new generation RAM