Ubisoft has announced the arrival of the Dominion Series di For Honor, A new competitive program where players will compete against each other in 4 vs 4 matches to prove your skills and become the champions. The tournament is reserved for PC users and will start on 24 October in Europe and North America, including an Open Pool phase.
Then there will be the qualifiers, the last chance qualifiers and a final for each region. The total seasonal prize pool amounts to $ 35.000, with $ 5.000 distributed in qualifiers e $ 30.000 in the final.
Dominion Series, the new For Honor tournament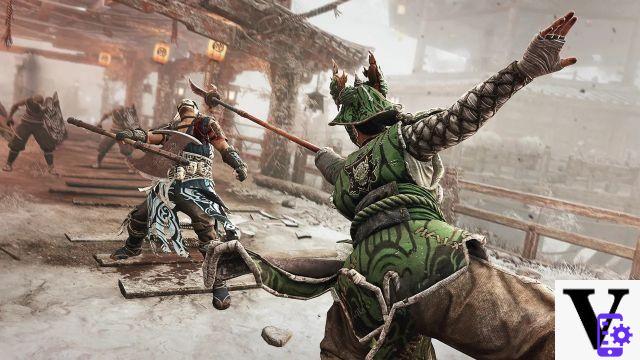 Already today, the players can sign up to each of the four Open Pools. The teams entered will compete in the online Open Pools to earn a place in the qualifiers. We report below the dates on which they will be held: if you want to subscribe, click here.
Primo Open Pool: 24 October;
Second Open Pool: 7st November;
Terzo Open Pool: 14st November;
Quarto Open Pool: 21st November.
The Dominion Series will begin with four best teams in the Open Pool that will pass to the qualifiers, scheduled for 5th December. The first and second ranked team in the qualification of each region will then move on to the finals scheduled on January 23 2021.
READ ALSO: For Honor celebrates 25 million players with the arrival of the new season
Il January 9, 2021 iInstead, one will take place last chance qualification which will involve the third and fourth teams of the qualifiers. The first and second teams in the last chance qualification in each region will finally move on to the final.
The final challenge of the Dominion Series will be broadcast live on January 23, 2021 with four teams from North America and four teams from Europe competing for the title of champion of each region.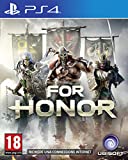 For Honor - PlayStation 4
Unique warriors to command
Defeat enemies alone or with friends
Revolutionary multiplayer in brutal battles and duels to the death, team play is crucial to ...
19,95 EUR Buy at Amazon TagsDominion Series For Honor Ubisoft Dominion Series is For Honor's new competitive tournament