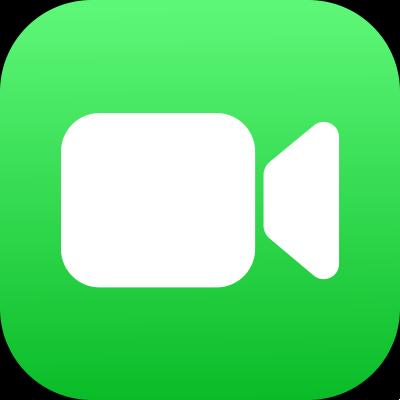 Apple starts this WWDC 2021 strong by announcing that Facetime is coming to the web. This information is far from trivial since it means, by extension, that all devices on Android and Windows will be able to run the application through a browser.
The last big update from Facetime probably dates back to 2021, when Apple introduced 1080p support for video calls. However, with the development of videoconferencing solutions, especially since the various confinements, the application which was once innovative has found its way into a little behind. So we had to renew ourselves to face the behemoths of the moment, Zoom and Google Meet in the lead.
Apple may well have found the solution for this. What could be more effective in gaining users than make Facetime available on Android and Windows ? Of course, we are still far from the day when the Cupertino company will offer one of its applications on a rival device. However, during WWDC 2021, the latter announced that Facetime will soon land on the web. And, at the same time, on any machine capable of running a browser.
Apple deploys Facetime on the web to compete with Zoom and Google Meet
But extending the availability of Facetime is not enough to make it the leader in videoconferencing: it must also be equipped with all the features popular with its competitors. Thus, it will be possible to share links to scheduled meetingss, which all participants can use to join the call. Apple also included background blurring like Zoom and Google Meet did. Finally, the company was further inspired by Google by developing a technology capable of suppressing ambient noise during calls.
Other novelties were also unveiled such as the grid view, spatial audio, as well as the SharePlay functionality, on which Apple lingered for a moment. At first glance, this looks like a relatively classic screen sharing. But on closer inspection, it is much more complete. SharePlay allows you to share songs, videos and even streaming content with his relatives. To do this, Apple has linked partnerships with many platforms, including Disney+, Twitch, HBO Max ou encore Hulu.
The Cupertino company has not specified when all these new features will be available in Facetime, but it is very likely that they will be deployed at the same time as iOS 15, next fall.
Share
Tweet
Share
Envoyer à un ami