In the recent boxing match between Floyd Mayweather and youtuber Logan Paul it was business that won. The famous content creator in fact entered the ring wearing as a jewel a Pokémon trading card featuring a Charizard. It was a card dating back to the first edition and its value after the match has taken off, although it is still not clear how much.
Paul Logan and the Charizard card
The friendly match between Paul Logan and Floyd Mayweather ended in a stalemate and many have pointed to the event as a waste of time. However What caused a sensation was not so much the boxing match itself, but more the entry into the ring of Logan, who presented himself with an original Charizard Pokémon card dating back to the first edition of the game.
For the less informed, during the last few months we have been witnessing a boom in the value of the Pokémon Trading Cards Game, to the point that The Pokémon Company is having some difficulty managing the reprints. Paul, who has always been fond of the brand, has recently based much of his content on YouTube and Twitch on the hunt for these rare cards and the first edition Charizard is just one of them.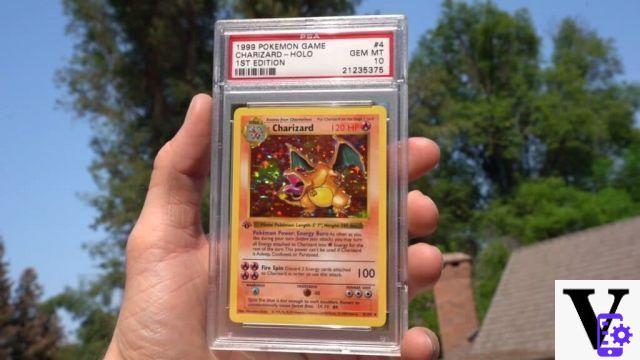 IThe content creator bought this card for a whopping $ 150.000, stating that he has no doubts that within the next two or three years that same card would be worth over a million dollars. The fact that Logan brought that Charizard as a good luck charm to the meeting with Floyd did nothing but exponentially increase its value, since it is no longer just an extremely rare card, but is also that specific card, worn for that specific match, by that specific famous person.
In short, you understand.
It's unclear how much Paul Logan's Charizard card is actually worth at the moment, even if the youtuber seems to be convinced that it is worth a million dollars. What is certain is that this match has served to further expand the market for Pokémon trading cards, which from now on could attract new investors.
Read also: Glyph, the demo for Nintendo Switch has been downloaded by 10 thousand players Offer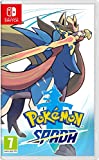 Pokémon Sword - Nintendo Switch
Pokémon Sword and Pokémon Shield are set in Galar, a vast region with a great variety of landscapes: areas ...
Players will have to choose their travel companion from three new Pokémon: The Chimpanzee Pokémon Grookey, the ...
Language dialogue, subtitles and manual in Italian
59,99 EUR −18% 48,99 EUR Acquista su Amazon TagsCharizard Game Freak Pokémon trading card game Paul Logan and the Million Dollar Charizard Card