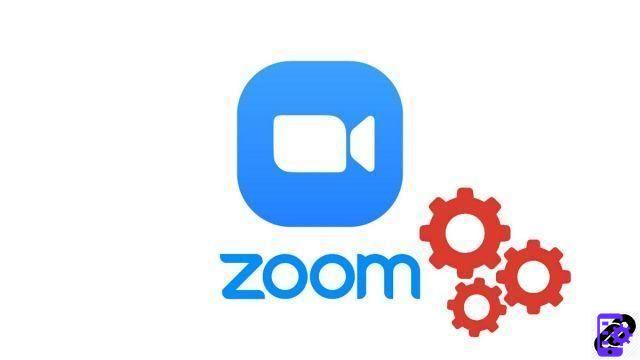 A chime for a conversation! The Zoom video conferencing app offers the option to activate a sound notification when a new participant joins a meeting. This option is disabled by default in the application settings, but can be enabled on a case-by-case basis during a meeting. An optional feature, but nice if you want to discover how to properly set Zoom to 100%.

Enable a ringtone when someone joins a meeting on Zoom
Open your Zoom app, sign in, and start a conversation with one or more people.






In the toolbar at the bottom of your screen, click " Participants ».



In the participants window, located on the right of the Zoom window, click on the " Plus ».



Finally select " Ring the chime on entry and exit In the drop-down menu.


That's it ! A sound notification worthy of a brand new Nokia 3310 will activate each time a participant enters or leaves the conversation.
A few more words about Zoom notifications, to wrap up. From the desktop application, it is also possible to receive sound notifications regarding instant messaging (excluding meetings, therefore). Click on the "
Parameters
» on the home page of your application, then on «
Converse
". You can then choose, at the bottom of the page, what type of alarm you will receive (audible, silent, by keywords). Also enable the "Do Not Disturb" option to set times at which to turn off Zoom notifications on your machine. These settings can also be changed from your web browser, Chrome, Firefox or others.
Note that these settings will not be reflected on your mobile device. On iOS, Android, iPad, smartphone or tablet, managing alarms and notifications can also be done like on your other apps, but directly from the Zoom app. By going to "Settings", then to "Chat", the application allows you to manage your ringtones when you receive a call or an SMS on Zoom. It is also possible to define exceptions, to choose whether you want to be notified on mobile during a videoconference, to display or not a preview of the messages received, to activate a vibrate mode, etc. But unlike Skype or Hangouts, Zoom doesn't offer an out-of-home video answering option. But the options when it comes to notifications are plentiful on cellphones. We're just waiting for Zoom to be available on a landline... or not?
Find other tutorials to help you set up Zoom properly:
How to download and install Zoom?
How to change the sensitivity of its microphone on Zoom?
How to configure your webcam on Zoom?
How do I change the font size on Zoom?
How to create a channel on Zoom?