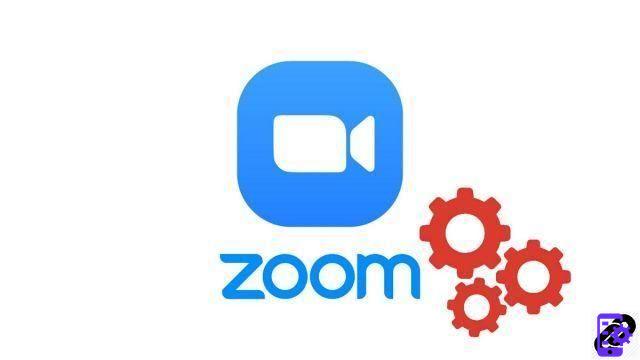 Zoom offers the ability to schedule meetings in advance, controlled by a group administrator and able to bring together up to 100 people simultaneously during a video call. Quality collaborative work in perspective!

Only downside: on the free version of Zoom, these group meetings are limited to 40-minute sessions. The paid version also has a limit in the number of participants, but without a time limit. Never mind, let's see how to properly manage meetings on Zoom by scheduling meetings and how to make it a collaborative tool calibrated for your needs.


Schedule a meeting on Zoom
Open your Zoom desktop app, sign in and click the " Programmer to create a videoconference.




This will open the meeting planner window. You can then choose the various appropriate options: times, meeting name, meeting password, etc.



In the " Advanced options ", we recommend that you check the box " Open access to the meeting before the moderator arrives so that the web conference can start if you are a minute late.



Then click on " Programmer to schedule the meeting when you have chosen all the options you want. A summary email will be sent to the email address associated with the Zoom account. Repeat the process to schedule future meetings.

To share this meeting with your collaborators, several options are available to you. The easiest is to go to the home page of your Zoom app, which will show when the meeting is scheduled. Click on it, then on "
Copy invite
and share it with your collaborators. If they are among your contacts, send them the invitation directly in Zoom's instant messaging service. You can also use Messenger, your email address, etc.
Be careful, if you do not put a password to your meeting room, each participant will be able to broadcast the link of the remote meeting to whomever he wishes. This is the negative side of videoconferencing. Also, remember to secure the virtual meeting by requesting identifiers from all participants to join the meeting. You can also choose to "lock" the meeting once all the participants are present to avoid the arrival of intruders. These simple methods to protect your video conferences are applicable on the iOS (iPhone and iPad) and Android (smartphone and tablet) versions of Zoom. It is not possible to lock a teleconference from a web browser (whether Chrome, Mozilla Firefox or others): the desktop application is required.
Once several interlocutors have joined the meeting, as the organizer, you have the option of granting them the right to share documents or not, to do screen sharing or not, to activate their webcam or no, to use the whiteboard, etc. The host of a meeting is all-powerful in his meeting room on Zoom, which makes it possible to organize and hold more "square" conferences, regardless of the number of participants. Collaborate, yes, but in order!
Find other tutorials to help you manage your meetings on Zoom:
How do I create a meeting on Zoom?
How do I join a meeting on Zoom?
How do I record a meeting on Zoom?
How do I share a file on Zoom?
How to be silent on Zoom?
How do I lock a meeting on Zoom?
How do I stop a participant's camera during a meeting on Zoom?
How do I invite someone to join a meeting on Zoom?
How do I schedule recurring meetings on Zoom?
How do I turn chat on and off during a meeting on Zoom?
How do I turn off screen sharing for meeting participants on Zoom?
How do I kick someone out of a Zoom meeting?
How to schedule a meeting on Google Calendar with Zoom?
How to schedule a meeting in Outlook with Zoom?
How to automatically mute the microphone of new participants in a Zoom meeting?