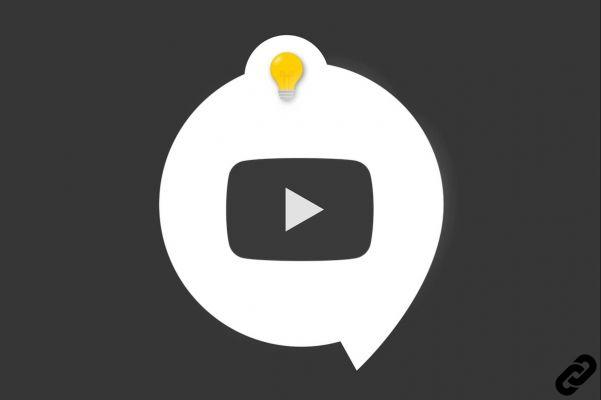 At the video host YouTube , comments are king. The platform no longer allows users to communicate via private messaging since September 2019. Most interactions therefore take place in the "Comments" section located below each video. However, there may be times when users need to contact the author of a channel for business matters. In this case, the latter can provide an e-mail address.
Even though the bulk of conversation on YouTube is in the comments, creators can offer a contact email. The latter, which is used in particular for commercial questions, must be added in the parameters of the channel. Once validated, it will be visible in the "About" section of the latter.
Add contact details in YouTube
Here's how to add contact information to your channel:
1. Log in to YouTube.
2. Click on your avatar, visible at the very top right of the screen. A drop-down menu appears. Tap the "Your Channel" section.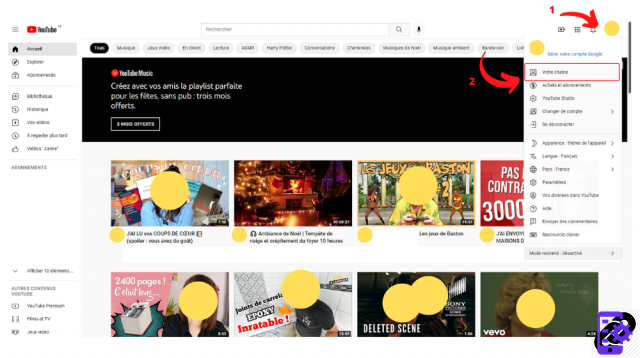 3. Click "Customize Channel".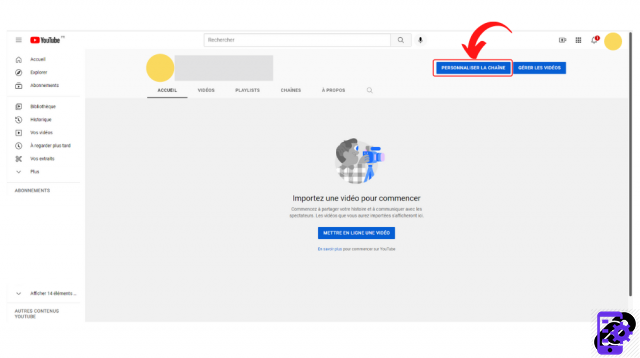 4. A new window opens on the YouTube Studio. Find the "General Information" tab and click on it to access the channel description settings. Are you there? Find the "Contact Information" section at the bottom of the page.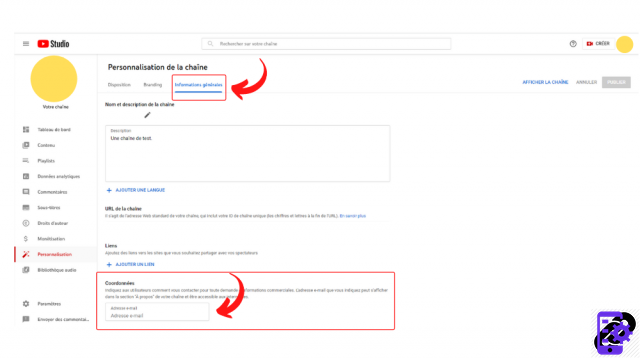 5. Type in the available field the e-mail address at which you wish to be contacted. At the top of the page, the "Publish" button turns blue. Click on it to validate your modification.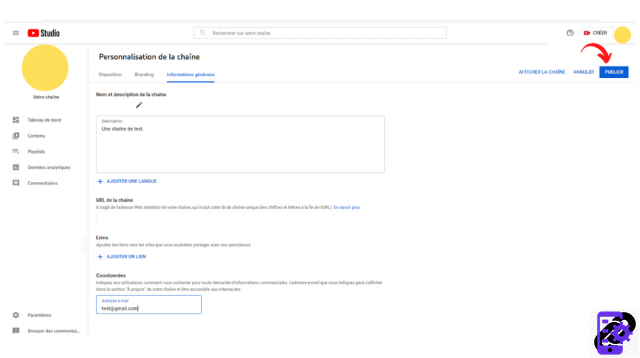 6. Is it all good? Congratulations, your contact details have been updated.
To be able to carry out this procedure. It is first necessary to have created a channel on the YouTube platform. Indeed, an account alone is not enough. So be sure to activate your channel to be able to modify its general information later.
Find all the tutorials to master all the features of YouTube:
Our complete YouTube file: tips, advice and tutorials
How to manage and secure your YouTube account?