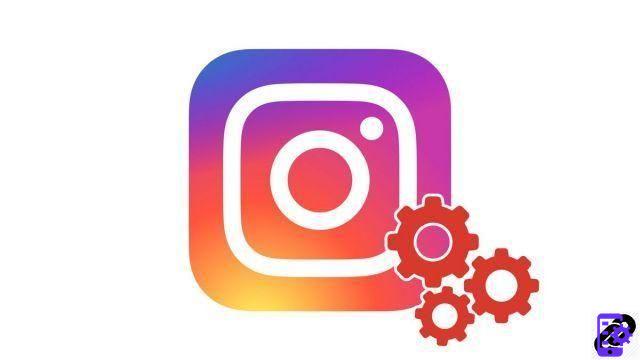 As a simple precaution or before definitively closing your Instagram account, it is possible to save all the data that you have posted on the social network. To do this, you cannot use the application on your smartphone: you will have to go to the desktop version.

To find out how to download all the photos and videos from your Instagram account, follow this tutorial from our guide series dedicated to teaching you how to manage content and posts on Instagram!


Download all photos and videos from his Instagram account
Open your Web browser, then go to Instagram homepage here. Then click on the icon at the top right to access your Profile.



Click on the toothed wheel, right next to the button Modify my profile.


In the dialog box that appears on the screen, click on the item Confidentialité et sécurité.


Scroll down to the very bottom of this new page to the section Download data. Click on the blue link Request a download.


Check that the email address entered is valid and that you still have access to it, then click on the button Next.


Enter Your password in the appropriate field and click Request a download.
The request has been successfully completed. Now, you have to be a little patient, because it can take up to 48 hours before you receive the email from Instagram. Inside there is a download link which you will only have to click on to access the backup of all your data left on the social network.
Find other tutorials to help you manage content and your publications on Instagram:
How to turn off autoplay videos on Instagram?
How to create a live video on Instagram?
How to add music to an Instagram story?
How to do a story poll on Instagram?
How to upload a video to Instagram?
How do I delete a post on Instagram?
How to upload a photo to Instagram?
How to post a story on Instagram?
How do I post multiple photos in one Instagram post?
How to add stickers to an Instagram story?