Are you afraid that someone could trace you on the internet? Do you want to exceed the limits imposed by your government or organizations to limit the number of sites you can access? In these cases you have to find out how to hide your IP, that is your "identity card" when you are connected to the internet.
In this guide, I'll show you all the free methods you can use to hide yours IP address and browse without anyone thescovering your activities while browsing to track you or apply restrictions.
To find your current address and to know exactly if the methods proposed below work, you can always consult the guide to find my public or private ip.
Methods for hitheng your computer's IP address
To hide your IP and not be identified when you browse online you must take into account that there will still be traces of your activity on your computer.
First of all, I advise you to browse as "anonymous" using the methods made available by modern Web browsers. It is important because it also allows you to prevent any other user of the same computer you are using from violating your privacy.
To activate the "anonymous" mode:
Google Chrome
offers incognito mode by pressing, once the browser is open, the following keyboard combination Ctrl + Shift + N (Cmd + Shift + N on Mac).
Mozilla Firefox
offers private mode by clicking on the menu at the top right and clicking on the Anonymous window item
Microsoft Edge
offers the incognito mode by clicking on the menu at the top right and clicking on the item New InPrivate window
Activate the anonymous / private mode of the web browsers and when the program is closed (or restart, computer shutdown), there will be no trace of the sites you have visited or any other activity you have carried out during this type of "private" browsing.
1. Use a VPN
The safest method that in recent times has proved to be the most valid: a VPN network.
A VPN (Virtual Private Network) is based on an advanced technology that allows you to bypass the control of any attendant (inclutheng the telephone operator) thanks to the use of a tunnel private with encryption that goes from your computer to the outgoing VPN server which will mask your original IP.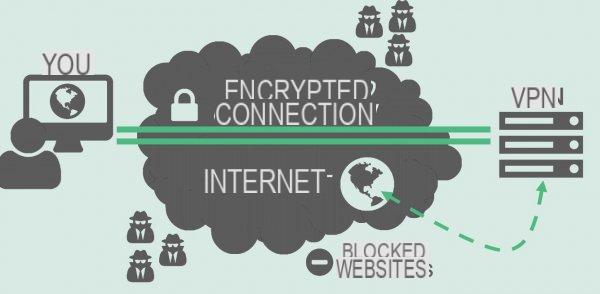 Using a VPN is currently the best way hide the IP address but keep on the service has its cost and therefore the best such services are available for a fee.
The article dethecated to the best VPNs on the market is: The Best VPNs: what they are and how to use them. All providers offer a trial period that we can take advantage of to understand if the client or App are simple and fast enough to configure. We recommend the best three con free trial period:
There are services of VPN who offer free accounts. We do not recommend using them for an extended period because 1) they use your data for commercial purposes and 2) they keep the logs with the IP to hide. Free VPN reti they have traffic and bandwidth restrictions (which paid VPNs obviously don't have).
We have compiled a ranking of the best free VPNs for you to try, and for the sake of completeness, we list other free VPNs for you to try:
All the VPN services listed above offer a program or app to download to the device to be protected (smartphone or tablet) and do not require complicated configurations. Just open the program, choose the country from which you want it to be connected and surf anonymously.
2. Use a proxy server
Another very simple method for hide the IP is to use a proxy server. This service provides a server that interposes itself in your Internet connection, showing anyone who wants to spy on you an IP address other than yours.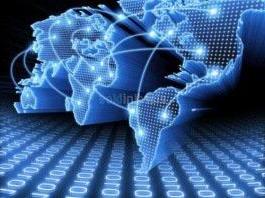 How to change DNS and choose the best of 2021 Changing them can make our navigation faster, safer and allow us to
Many proxy servers are free, but the speed leaves something to be desired; other proxy servers are paid and offer encryption, untraceable anonymous connection and much faster speeds.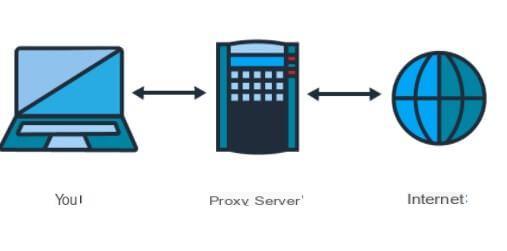 Setting up a proxy is quite simple because many of the free services offer a web page where you can enter the site to visit, they do the rest! The best free services you can try to hide IP via proxy server are:
3. Use the Tor network
One last method I can recommend to stay anonymous on the internet is to use the Tor network.
Tor is a free and unlimited access network that can make you "bounce" between multiple servers until you get to the exit node that will show a masked IP to the sites you visit. It is a P2P type protocol that uses various nodes connected to the network.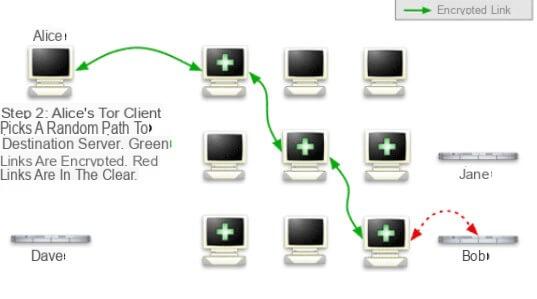 Tor is used in countries under thectatorship or with heavy restrictions on internet access but it has an extremely slow browsing speed to the point that I can only recommend it if you don't have to access pages with multimethea content. Tor is also used to access the "deep web", that part of the internet dethecated to mostly illegal content. It is useful to know that it is possible to change the country of origin and make it look completely thefferent.
You can download the Tor login client and TorBrowser browser (Firefox-based) for any platform here:
DOWNLOAD | Tor
If you are looking for smartphone apps (iOS and Android) you will find links to download Tor:
DOWNLOAD | Orbot (Android)
DOWNLOAD | Onion Browser (iPhone e iPad)
Conclusions
If you want to get the maximum anonymity and you can easily adopt more solutions among those offered.
I can advise you to adopt this method if you are particularly fussy:
The speed of navigation will leave something to be desired, but the safety it will be almost total: very few people in the world will be able to come to your true identity with all of these rebounds and with these encrypted connections.
How to hide the IP address and browse without being tracked